The Nostalgia Ward
is creating a source for retro gaming videos, engaging writing, original mus
Select a membership level
Enter Nostalgia Ward
You get a Virtual High Five for helping support us. Clyde the Praying Mantis is grateful.
Includes Discord benefits
Revenge of Nostalgia Ward
It's a virtual shout-out! Your name will appear in the "thank you" section of our videos, podcasts and articles.
Includes Discord benefits
Suggest a topic
Limited (10 of 10 remaining)
You get to choose a topic we will cover on a future episode of or feature. Just tell us if it's audio, video or writing, and we'll make it happen!
Includes Discord benefits
About
Paging Dr. Mario...
Hello and thank you so much for visiting and supporting 
Nostalgia Ward
on Patreon! This project began as a subsidiary of 
Nerdvana Media
and has been gestating for quite some time. We're proud to finally announce the opening of the 
Nostalgia Ward
. We are
committed
to providing the best in retro, nostalgic and obscure content--complete with a tinge of humour--that will help you feed your inner geek/nerd.  We appreciate your support and want to thank you for joining us on this retro journey and we hope to hear from you often, with suggestions and feedback for The Ward!
Who We Are
Nostalgia Ward is the new project for two former, displaced media professionals looking to continue doing what we love. The modern media landscape no longer has a place for us, so we've decided to forge on ahead with Nostalgia Ward. Let's meet the team:
Cole Cantos is a writer, NES player, musician, graphic designer and audio/video specialist for the team. He spends way too much time painting miniatures and listening to his collection of
Dr. Demento Shows.
He's always been a Dungeon Master and never a Player Character.
Jinnetics is our editor, web designer, additional writer and one heck of a layout designer. He also runs the social media wing of Nostalgia Ward and is a steady supplier of ideas for content. He's a massive
Star Wars
fan.
You'll hear from both of us and we're always looking for contributors! It helps that we're both a bit crazy...
What We Do
We strive to provide the best content to satisfy your nostalgia needs and cure your retro blues. We're always open to feedback and suggestions and would love to create/curate content for our fans. We do a little bit of everything here in the Ward, including streaming NES gameplay and creating our own 8-bit, retro-style games. Look out for "Sword Cat's Revenge," Nostalgia Ward's first NES game, sometime next year.
Here's a short list of some of what we offer:
Features and articles on our website
Goofy voiceover audio and video
Original music, both rock and chiptune
NES game streaming and Nintendo related video content
Found radio and television commercials from VHS and cassette sources
Retro tech-inspired video content
Warhammer 40,000 painting tutorials and lore
Dungeons & Dragons audio, video, homebrew and written content
A Nostalgia Ward Podcast
An NES homebrew title, currently in development, entitle "Sword Cat's Revenge" 
And much, much more!

What Do We Want?


What does anyone want? Some coffee and doughnuts would be great. A fund for purchasing additional items we can cover in videos. A little bit of community engagement. Mostly, we want to share our passions with you and create something unique among the retro community. By supporting Nostalgia Ward, you're helping us do just that. We are eternally grateful.
Where Can We Be Found on the Internet?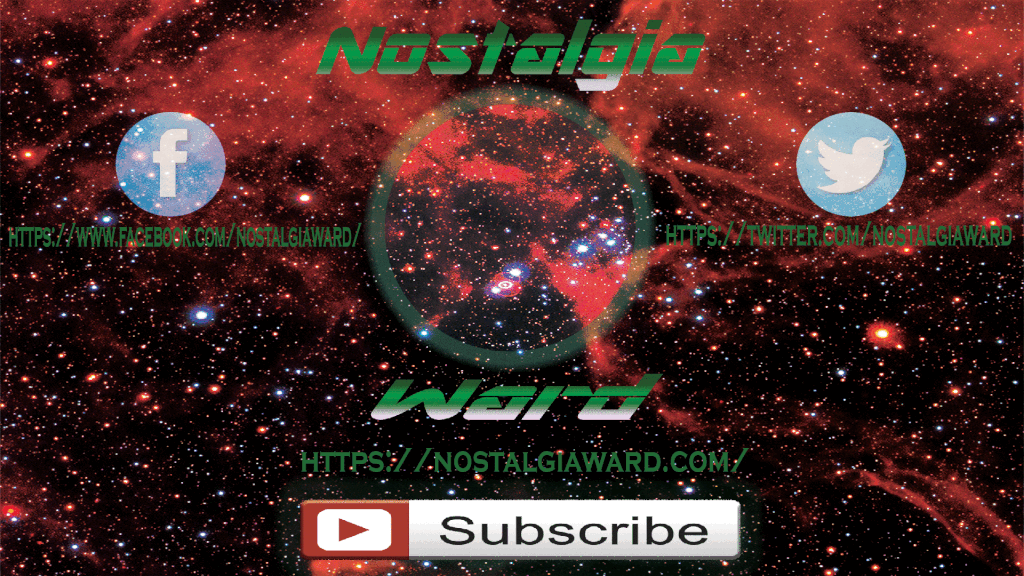 We are quite easy to find online. You can contact us through Patreon or one of the links below, with feedback, suggestions, comments, etc.
Our Mission, Should You Choose To Accept It
Nostalgia is weird. Nostalgia Ward is a podcast, video, gaming and web series that helps you remember the things you love with a mix of comedy, music and video. We also cover scale models, prop building and more! The channel is your one-stop shop for all your retro gaming, Dungeons & Dragons, interesting music and nostalgic video needs. So, hop on your hoverboard and ride the wave beam down into shark-infested waters. Join us on a trip down memory lane right into...the Nostalgia Ward. We have the cure for your retro blues!
With our first milestone goal, you can help us keep the lights on and pay for some coffee and doughnuts to keep us fueled up and ready to create! Creating content for Nostalgia Ward is a long, time-consuming process and we need your help! Funds from this Patreon will go toward maintaining web hosting, covering cloud costs, helping to purchase better video equipment, pay our contributors and cover some of our overhead production costs. For as little as $1 a month, you can help Nostalgia Ward grow and evolve into something spectacular!
1 of 1
Recent posts by The Nostalgia Ward