Hi, potential Patron

I'm Mat and this is a Patreon page for NotEnoughTECH.
An innocent hobby of mine has turned into a fairly popular 
tech blog
and a 
YouTube channel
. Shortly after (and thanks to your following), I took over the Tasker series at 
pocketables.com
and 
xda-developers.com
. 
Currently, I cover:
Tasker
Raspberry Pi
Reviews
Home automation
Robots!
KumanTech
and
BangGood.com
are also supporting some of my projects. I want to create more content covering various tech related topics.


So, what is the issue?
issue #1: Time
I'm away from home 4 days a week. It's work, it pays the bills, it funded the NotEnoughTECH, I can't hate work for it. This impacts how much time I have to create projects, videos and do the research behind these. 

issue #2: Limitations
Changes in how YouTube monetizes the videos made me think how fragile the whole ecosystem is. I spare you the details, YouTube thinks my content is not suitable for most people. It goes as far as claiming videos without sound! I have a suspicion that website advertising will follow the suit.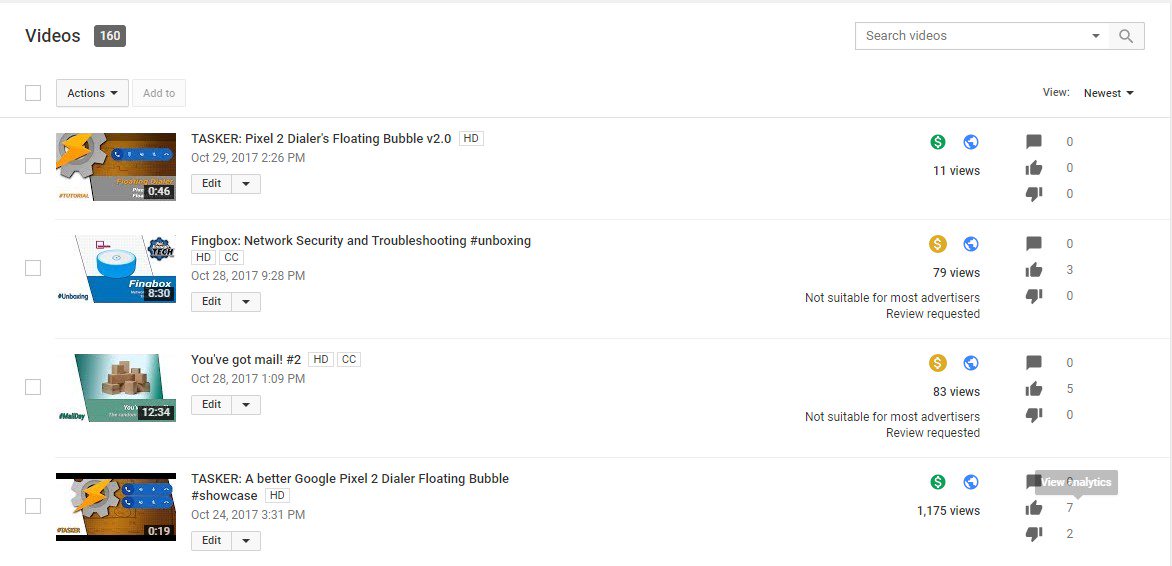 The Goal
I see Patreon as a next (and temporary) stage where I'm able to focus on creating. With luck, I would be able to turn NotEnoughTech into a self-supported venture thanks to various sponsorships and professional connections.
Basically, I want 
Adam's Savage job
! :)
The power of 'YOU'!
A pledge of $1/month may not seem that significant to you, but when a bunch of you get together, it would allow me to continue NotEnoughTech full time.


I understand that monetary support can be a big ask. If you are unable to contribute monthly, take a look at my support page for other ways to support NotEnoughTech.

Regardless of your decision, thank you for reading.