Notebook Entertainment
is creating Videos
Select a membership level
FAN!!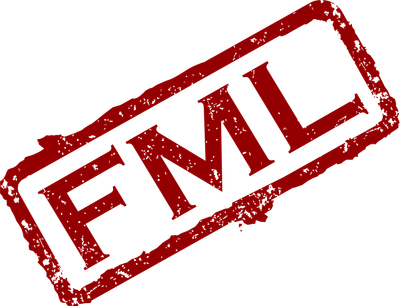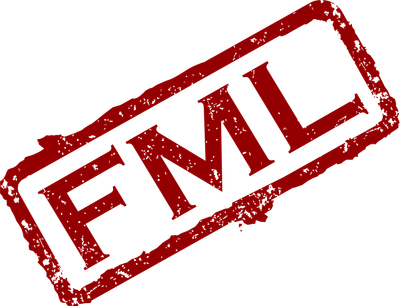 One dollar per video builds the backbone of how we can continue to create free YouTube content for you. This is an extremely valuable token of your support! 
 
FAN SUGGESTED EPISODE PRIORITY: As a Patreon of Notebook, you will get heard first when it comes to fan suggested episodes. So tell us your stories real or made up. 

APPRECIATION: We value you and understand that even pledging a $1 is your hard earned money and that means everything to us. 

BIG FAN!!
Five dollars will grant you access to exclusive content not found on our public YouTube page. Exclusive episodes that are generally too hot for YouTube.   

EXCLUSIVE VIDEOS: Get access to the exclusive behind the scenes videos not available in the $1 tier. Patreon exclusive FMLs, and other videos not shown on YouTube.





Super FAN!
Wow $10 you are a BIG fan!! We can't thank you enough.

All of the above rewards PLUS

ELITE CONTENT: This is where we will post more adult content. You won't be disappointed. 

YOUR OWN FML! You get to have one Episode of FML made for you or about you. (cannot feature anything that will violate YouTube's policies and within reason which we get to determine.)

Just email me here and lets chat about what you want to see. 





 


About Notebook Entertainment
What is Patreon and why do you use it?

We are so excited to use this platform to connect with our followers! This place is for those of you who want to help support what we're doing in ways that allow us to continue making FML episodes and whatever else Notebook Entertainment wishes to make.
If you're not familiar with Patreon, the concept is that you support a creator financially for each piece of valuable content they create for you. In our case, it's comedy videos such as FML and The Deadersons.
We believe in this concept. It's helping creators (like you and me both!) bring more value to the world by making it financially sustainable long-term. Please consider supporting our work with a dollar (or however you much you like) per YouTube video we post.
How does it work?

Every month we tend to publish about 4 to 6 YouTube videos to the NotebookMovies channel and a few times a week here on patreon with exclusive content. Behind the scenes, exclusive episodes, etc. Each time we do so, we share that YouTube video here and mark it as a piece of content that you're supporting. The number of YouTube videos we publish that month determines how much you contribute.
For example, if you pledge $1 per YouTube video and that month we publish 4 FMLs and 2 podcast episodes of Off Topic, you'll contribute $6 for that month.
If you're concerned about going over your budget, you can easily set a monthly contribution limit when you're entering your payment info. That way there's no surprises at the end of the month.
For example, you can pledge $10 per YouTube video, get access to the rewards at that tier, but cap your monthly contribution limit to $10, thus supporting 1 YouTube video that month.
And don't worry about missing out on any content either. You will still continue to get our YouTube videos even if I publish additional YouTube episodes that go beyond your maximum contribution limit for the month.
Please make sure you set your own budget. We cannot offer refunds at anytime for any reason. I am sorry, but once content is viewed it cannot be unseen. Make sense? :)
Where does my money go?

Your support enables us to invest into producing free YouTube entertainment videos and podcast episodes for those who enjoy our content such as yourselves.
As you know, it takes time and resources to create content, both which require money. Your support lets us focus on making the most valuable content for you that we possibly can instead of spending as much time focusing on the financial side of how to deliver it to you.
It also helps us replace broken equipment, produce higher-quality videos, and free up some of my time to do more important things, like investing time into producing our feature film, publishing Kris' book and paying our actors!
Shoot, I don't have money to support this.

No problem at all! Please don't become a patron if you're low on money or are struggling financially. We know what that feels like and want you to take care of more important priorities first. We will continue to make videos and podcast episodes that we hope will entertain you as we have for almost 10 years now.
Who are you?
Notebook Entertainment is run by Wyatt Elliott and Kris Williamson. We are not rich by any means but we found our passion in story telling and with modern technology and determination we have been able to pursue that dream. Between the two of us, we have more ideas then we will ever probably live long enough to produce, but we're are determined to try.
Right now Kris works two full time jobs and Wyatt works full time in order to support ourselves, pay bills, and invest in our dreams. We have slowly begun adulting and taking Notebook more seriously this year because of all the support from you, the fans. We never dreamed we would have made it this far in such a small amount of time and we are forever grateful to anyone who takes the time out of their busy schedule to watch one of our productions.
Started in 2007, Notebook Entertainment has grow substantially since 2012 with now over 14 million views, 14,000 subscribers, over 300 episodes of FML and has produced 481 videos currently on YouTube. We are not shy on content ideas and produce quickly enough if given the time that we are confident we can produce 3 times as much content if allowed the time and money.
We are lovers of pop culture and geekdom. Some of our favorite films and TV shows are Star Wars, Doctor Who, Buffy The Vampire Slayer, The X-Files, Kevin Smith, Tarantino films, and anything Marvel.
 We will stream a LIVE Q & A with Wyatt and at least one other FML star once a quarter. We will also post an exclusive to patreon UNCENSORED FML episode. 
3 of 4
By becoming a patron, you'll instantly unlock access to 623 exclusive posts
By becoming a patron, you'll instantly unlock access to 623 exclusive posts
Recent posts by Notebook Entertainment
How it works
Get started in 2 minutes