NOTHINGMAN
is creating A NEW MYSTERY / THRILLER MINI-SERIES
Select a membership level
Behind the Scenes Supporter
Take a peek behind the scenes with regular photos of all of the production and planning. We're constantly creating in-depth video interviews with members of our incredible cast and crew.

Exclusive access to Cast, Crew & Musicians

Behind-the-scenes content
Production Insider
Get the inside scoop on breaking developments on the set of a constantly evolving mini-series. In addition to gaining access to all of our behind the scenes videos, you'll receive regular updates of the production and planning. This will give you a true insight into the creation of a series.



Updates on production and planning

Exclusive access to Cast, Crew & Musicians

Behind-the-scenes content
The Actors Studio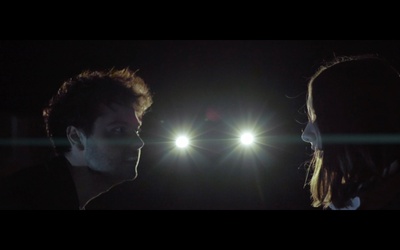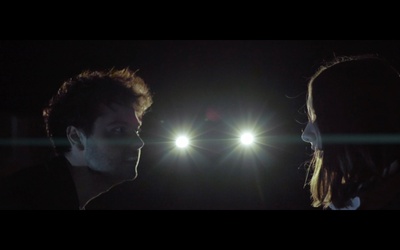 Welcome to the actors' studio. This Tier is perfect for those who love the acting craft. Enjoy live stream videos featuring our actors as they go through table reads of the completed scripts of each episode. Receive exclusive access as we live stream and also record rehearsals of selected scenes. Some rehearsals will be on-location and involve action scenes. The actors will share their preparation methods and how they portray their individual characters. You'll also receive all of the behind the scenes content available to the previous Tiers.

Livestreams of Actors' rehearsals and table reads

Exclusive content from the Actors Studio

Exclusive access to Cast, Crew & Musicians

Updates on production and planning

Behind-the-scenes content
About NOTHINGMAN
Thank you to all who donated to our campaign and many thanks to our company sponsors! We successfully reached our goal, and we are now in pre-production for the remaining 5 episodes. Stay tuned - we will have plenty of updates after we complete filming in April and May 2021!
NOTHINGMAN 
BE PART OF THE SERIES
WE ARE DRIVEN TO CREATE NOTHINGMAN


We're a group of passionate and international storytellers who've joined forces to create a relevant series in difficult times. It's our aim to address current health and environmental issues affecting society and the planet.

We're removing the barrier between us and our audience. Along the way, you'll get to know each one of us as we share our experiences as cast and crew members. We'll offer in-depth interviews and insights into everything that goes into making a series. You'll see the passion and dedication behind our team and understand why your support is vital to making our series an ongoing success. We invite you to join us in this exciting journey and be part of the series. 
NOTHINGMAN = DARKNESS. SUSPENSE. DRAMA.


A group of strangers find their lives upended when a series of unexplained deaths take its toll on the psyche of the residents of Berlin. As the city slowly loses its mind, alliances are forged when warring entities hellbent on exploiting the environment and profiting from the unfolding disaster emerge from the shadows.



SHOT ON LOCATION IN BERLIN, GERMANY


Berlin is as much a state of mind as a location, and the sprawling city emerges as one of the edgiest characters in the sinister series. Black marketeers and illegal wildlife traders clash with environmental warriors and pseudoscientists at the crossroads of Europe - where cultures collude and collide.

ORIGINATION OF THE PROJECT
Series Creator Li Wallis penned the hour-long pilot episode in Berlin during the 2020 Covid-19 global lockdown. She was moved to write the series as a response to the current international health crisis, and more generally, as a clarion call for the protection of the environment. Li worked as a documentary photographer, media project consultant and developed programs for a number of humanitarian organizations. She creates original content based on her collective work and life experiences in various parts of the world.



WHO WE ARE


The multi-national cast and crew led by American Creator & Director, Li Wallis, hail from all corners of the world - Norway, Germany, France, Iceland, Indonesia, Australia, The Netherlands, Mexico, United Kingdom, Argentina, Puerto Rico, Italy, Colombia, Portugal, Spain and New Zealand. Together, we have joined forces to bring a timely thriller to the screens.



CURRENT STATUS OF THE SERIES


This is what we have finished to date:

Pilot episode filming completed
Rough cut of pilot episode edited (duration: 1 hour)
Filming remaining episodes - April - May 2021

LEARN MORE ABOUT US
We hope our project will prove as inspiring to other storytellers as it is entertaining for our intended audience. Many thanks for trusting us and collaborating with our team on this unique and timely NOTHINGMAN series.

HOW TO CONTRIBUTE AND BECOME PART OF OUR TEAM
We're crowdsourcing in a unique way - one episode at a time. We need €10,000 to film and complete post production of each episode of NothingMan. You'll see the passion and dedication behind our team and understand why your support is vital to making our series an ongoing success. Every single donation will go directly into the production of the series. Our first season consists of 6 hour-long episodes. One is done - 5 more to go.

As soon as we raise our goal of €10,000 for episode 2, we will release the pilot episode to our subscribers as a thank you. And for your support, you will see your name in the credits at the end of each episode you've helped make possible.

For those who want to be part of the series but aren't able to donate on a regular basis, we still welcome one-off donations via GoFundMe: https://gf.me/u/y9af8p

1 of 1
By becoming a patron, you'll instantly unlock access to 4 exclusive posts
By becoming a patron, you'll instantly unlock access to 4 exclusive posts
Recent posts by NOTHINGMAN
How it works
Get started in 2 minutes