Nyktos_Ph
is creating sensual and full of eros Images
Select a membership level
Sostenitore/Supporter
Con questo abbonamento mi aiuti nel mio lavoro e mi sostieni per pura amicizia e incitamento. Grazie!
With this subscription you help me in my work and support me out of pure friendship and encouragement. Thank you!
Friend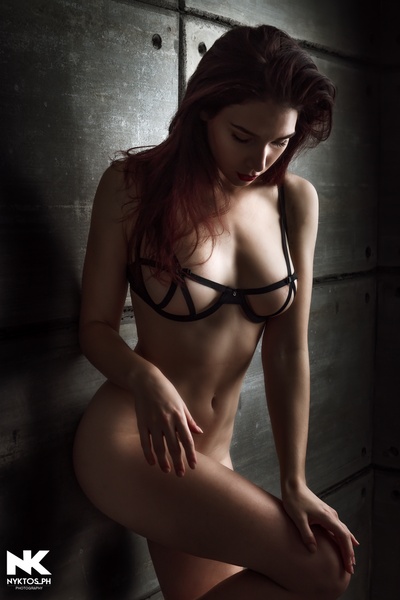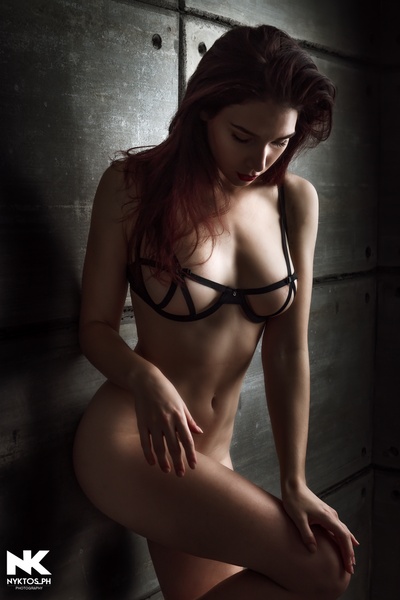 Con 20$ al mese puoi vedere i set esclusivi senza censura (minimo 5 al mese) degli ultimi tre mesi. Le immagini sono essenzialmente glamour sempre con intimo in topless e nudo. Puoi contattarmi, e chiedermi informazioni su curiosità backstage, modelle.
For $20 per month you can see exclusive uncensored sets (minimum 5 per month) from the last three months. The images are essentially glamorous, always with underwear and topless, nude. You can contact me, and ask me about backstage curiosities, models.
Mithrill
Archivio 2021: da gennaio a marzo  Aprile maggio e giugno restano visibili con abbonamento Friend da 20 dollari già compreso in questo abbonamento. Puoi vedere sia i post vecchi che quelli attuali, del 2021 da gennaio in poi
2021 Archive:
January through March April May and June remain viewable with $20 Friend subscription already included in this subscription. You can see both old and current posts from 2021 from January onward

About Nyktos_Ph
Ciao! Sono un fotografo italiano e per chi mi conosce e segue le mie immagini su instagram qui potrete vedere ogni mese gli scatti pubblicati, ma senza censura.Oltre agli scatti di instagram potete trovare anche photoset completi realizzati con stupende modelle.Ogni photoset ha minimo 10 immagini ma ve ne sono anche con 20 immagini o più. Potete anche chiedermi di organizzare dei set con modelle che sceglieremo assieme oppure partecipare ad un mio  set fotografico e scattare assieme a me. Potete anche ordinarmi stampe fotografiche in alta qualità di qualunque scatto voi vediate nei miei vari set fotografici.
Grazie  a te potrò continuare a realizzare set sempre migliori con  modelle sempre più belle!
NOTA BENE
-Il pagamento viene elaborato immediatamente;
-L'abbonamento si rinnova automaticamente il 1° di ogni mese, è quindi sconsigliato abbonarsi alla fine del mese per non ritrovarsi a pagare 2 volte nell'arco di pochi giorni;
L'abbonamento consente la visualizzazione dei miei lavori degli ultimi 4 mesi. Sono disponibili abbonamenti specifici per il materiale di archivio più vecchio di 4 mesi.
-Potere disdire in ogni momento;
-Il sito non prevede una politica di rimborso, si prega di conseguenza di tenerne conto al momento dell'acquisto di un abbonamento
-Iscrivendoti al mio Patreon acconsenti di avere almeno 18 anni e accetti questi termini e condizioni.
-Nota legale: Tutti i contenuti pubblicati su questo account Patreon, Inc. sono materiale protetto da copyright esclusivo appartenente a Andrea Brugnara
Gli utenti non possono distribuire o pubblicare alcun contenuto prelevato dal mio Patreon che siano fotografie o qualsiasi altro contenuto di qualsiasi tipo e genere qui pubblicato. La violazione di ciò comporterà un'azione legale.
Hi! I am an Italian photographer and for those who know me and follow my pictures on instagram here you can see every month the published shots, but without censorship.
In addition to the shots of instagram you can also find complete photosets made with beautiful models. Each photoset has a minimum of 12 images but there are also 20 images or more. You can also ask me to organize sets with models that we will choose together or participate in the photo set and shoot with me. You can also order me high quality photographic prints of whatever you see in my various photo sets.
PLEASE NOTE⬇️
- Payment is processed immediately;
- The subscription is automatically renewed on the 1st of each month, it is therefore not recommended to subscribe at the end of the month to avoid having to pay twice within a few days;
- You can cancel at any time;
-The site does not have a refund policy, so please take this into account when purchasing a subscription
-By joining my Patreon you agree to be at least 18 years old and agree to these terms and conditions.


I would like to do a photo shoot every week dedicated to my Patreon followers. Help me to continually propose new images of nude!
Vorrei fare uno shooting ogni settimana dedicato ai miei followers di  Patreon. Trovare nuove location e proporvi set con le migliori modelle del momento.
Aiutatemi a proporvi continuamente nuove immagini di glamour e di nudo artistico!

1 of 1
By becoming a patron, you'll instantly unlock access to 125 exclusive posts
By becoming a patron, you'll instantly unlock access to 125 exclusive posts
Recent posts by Nyktos_Ph
How it works
Get started in 2 minutes