OCHOH
is creating Color Mangas
Select a membership level
RUNNER!/ ¨¡CORREDOR!
[ENG]

THANKS FOR YOUR SUPPORT!
Officially you will be a sponsor of our work.
I don't know

With this you will have access to discord with the role of "RUNNER", in addition
To have priority in the list of commissions
and a lot of our content on patreon:

[ESP]

¡GRACIAS POR TU APOYO! 
Oficialmente serás un patrocinador de nuestro trabajo.

Con esto tendrás acceso a discord con el rol de "RUNNER" , además
de tener prioridad en la lista de comisiones
y a mucho de nuestro contenido en patreon:
Includes Discord benefits
¡HOG RIDER!/ ¡MONTA PUERCOS!
[ENG]

"OINK-OINK"!
With your support our work will be
FASTER
and will have
BETTER QUALITY.
Now you will be a
"
HOG RIDER"
, but you will not stop being a
RUNNER
:
With this you will have access to:
+ All the benefits of "RUNNER"
Download link of all content

[ESP]
¡"OINK-OINK"!
¡Con tu apoyo nuestro trabajo será cada vez
MÁS RÁPIDO y de
MEJOR CALIDAD.
Ahora serás un montador de puercos, pero eso no
te quita lo CORREDOR:
Con esto tendrás acceso a:
+Todos los beneficios de "CORREDOR"
Download link of all content

Includes Discord benefits
DRIVER/ PILOTO
Limited (51 remaining)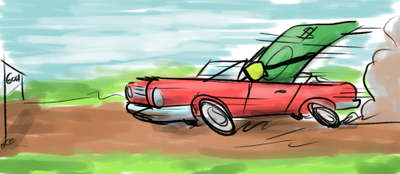 [ENG]

"VROOM-VROOM"!
The
perfect choice
for
full color manga lovers
with this you will be an important pillar of
all our projects.
"Why ride a pig if you can ride a thousand horses
Power in a comfortable leather seat?
Now you will be a real unstoppable fireball, but the pig and the racing shoes still come in the trunk ... "
With this you have access to:
+ ALL the benefits of "HOG RIDER" and "RUNNER"!
Do you want more...?
Now you can CHOOSE between A VIGNETTE or A COMPLETELY COLORED PAGE of your favorite manga! (subject to complexity restrictions)
Access to ALL the GIFS.
Access to all the content of PATREON

Early access to previews every Wednesday

[ESP]

¡VROOM! ¡VROOM!
La opción
perfecta
para los
amantes del manga a color
con esto usted será uno de los pilares importantes de todos
nuestros proyectos
. 
"¿Porqué montar un cerdito si puedes cabalgar mil caballos de
poder en un cómodo asiento de piel? 
Ahora serás un verdadero bólido imparable, pero el cerdo y los tenis aún viene en el maletero..."
Con esto tienes acceso a:
+¡TODOS los beneficios de "MONTA PUERCOS" y  "CORREDOR"!
¿Quieres más...?
Ahora puedes ELEGIR entre UNA VIÑETA o UNA PÁGINA COMPLETAMENTE A COLOR del manga que más te guste! (sujeto a restricciones de complejidad)
Acceso a TODOS los GIFS.

Acceso a todo el contenido de PATREON
Acceso temprano a previsualizaciones cada miércoles

Includes Discord benefits
About
Hi guys, welcome to OCHOH!
A couple of years ago I began to color manga for fun, in my free time and gradually with the help of "Patreon" my hobby has become my full-time job. But recently I decided to make this hobbies more serious. I have developed the
OCHOH project
. The project consists in providing them with a
bimonthly
color manga
(for now)
,
original quality content
, animations and why not? I've even thought about developing a video game based on the comics we like so much (maybe I'll talk about it soon). By supporting the
OCHOH projec
t you would not only support me, I am determined to find a capable and interested team that works by my side to provide you with the quality you deserve in the shortest time possible, this team consists of an assistant for coloring, a letterer, a cleaner, a draftsman and a writer, in the future I hope to have all this team and more. Your sponsorship is very important for us, that is why I have decided to implement more significant goals, closer and with a reward for all of you, I will be doing weekly updates and hopefully you can share what you would like to see. Finally, I want to
thank you for your interest in this project
, which without your valuable help could not be.
                                                                                                     
                                                                   -OCHOH
Disclaimer: A large part of the material featured on this site is intended to be colored by fans for fans and does not belong to me. rights reserved to their respective owners ©
When we reach that goal, we will start a raffle where 100% of the participating manga will be of your choice!

1 of 1
Become a patron to
Unlock 148 exclusive posts
Connect via private message