Liz
is creating Goofy Youtube Videos!
Select a membership level
Let's talk about scales and things...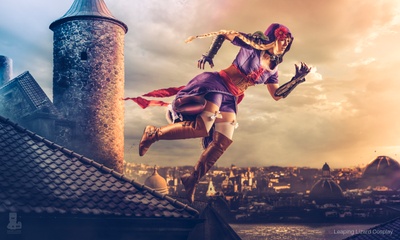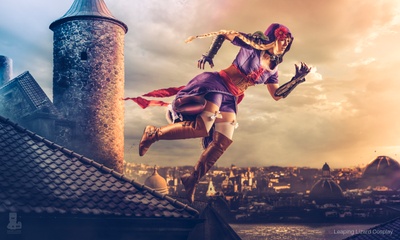 Thank you for your help! A dollar may not seem like a lot, but it does truly help! Thank you for the support! It means the world to me. 
Rewards:
-See everything first, before released to the public!
-Vote on polls! Next cosplay and artwork project!
-Patreon Game Nights on Twitch!
-Exclusive Discord Server! (Different from my Public One.)
-Convention Meetups!
Includes Discord benefits
Leaping into your hearts and games.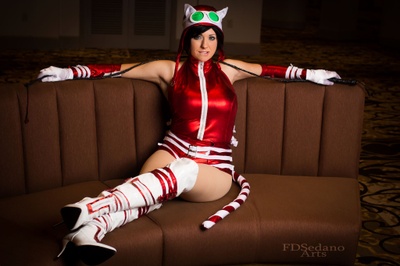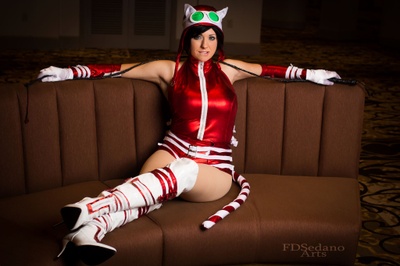 Just a fun tier to help me get my butt back in shape and recording my journey.

Rewards:
-Above Tier
-Patreon Game Nights on Twitch and occasionally offline. Priority goes to Tier 4 for the first hour of the stream, but afterward, Patrons and Twitch Subs will be rotated through matches.
-Automatic entry into monthly giveaways when they happen.
-Occasional Google Hangouts for random things! Such as makeup prep for shoots, working out at home, working on your content, and more!
-See Fitness Vlog and weight loss updates and progress I'll be starting.
-Occasional bonus pics.
Includes Discord benefits
Monthly Cosplay Postcard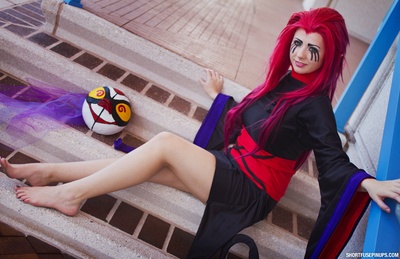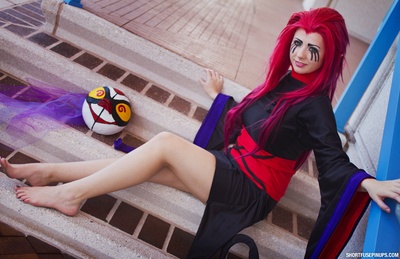 This tier helps immensely & overcomes the large fee charge that Patreon charges it's creators, and supports my cosplays!
Rewards: 
-Above Tiers
-Monthly Cosplay Postcards  (From Past or Current Shoots) 
-50% off Coupon Code to 11x17 Prints on Storenvy (Must message me for code).
-Private Youtube playlist, which is refreshed every 2-3 months. 
-Reserved slot for my next Fansign   
-After 3 months Access to my Private Snapchat ($30)
Includes Discord benefits
About Liz
Thanks for checking out my Patreon and considering to support the Gecko Army! All funds go towards me making more online content!


My Goofy Videos:



Interested in sponsoring a cosplay?
Look at my giant list of cosplays I'm looking to have funded!
Click here to see the list!


How the new rewards work on Patreon! All patrons please read.

So how it's working as of starting March 2019, people will be getting stornenvy credit (shipping included) for higher tiers. I won't be offering "monthly things" on here, except fansigns and those happen sometimes multiple times a month or between months. Reason being is I just can't keep up with the monthly demand due to my health and work.

Please subscribe to the Tier you want, as if you subscribe to a lower tier expecting higher tier rewards, I cannot keep track of that via the Patreon benefits system. Please do not PayPal me an amount as well, as again it's incredibly hard to keep track of rewards when several people do that. I don't want to mistake your sponsorship as a donation when you actually want a physical reward. I do have quite a few people on here and it can get really messed up.

Again, please pledge to the tier you want. If it means waiting several months to pledge to a higher tier please wait. If not, you are getting listed with the credit per tier and have to purchase through the storenvy site. I will be added some sponsorship tiers to help those who have been doing this, so they don't feel they have been misled. When you pledge to the $50 tier expecting to get the $150 tier, I can't properly track those benefits via Patreon. We have a special checklist feature so we don't miss anyone's rewards, and it really messes up the system on here and will cause people to not get their full rewards. I'm trying to figure out a better way, but I'm very limited at this time with Patreon's features.

So back to storenvy credit.

I take orders for storenvy credit:
April for Jan, Feb, March patrons. *Exception March 2019 was tied into the next round just for this year.*
July for April, May, June patrons.
October for July, August, September patrons.
January for October, November, December patrons.

Remaining balances from store credit will roll over to the next month. So you won't lose anything.

$218.44 of $1,000
per month
YOUTUBE!!! MORE VIDEOS!!!

With this level, I will be able to afford to build an actually set each month, and hire a video editor to help me get out weekly videos! 

Makeup tutorials, vlogs, cosplay builds, behind the scenes, cosplay let's plays, convention vlogs, and a new series telling my goofy tales in life...

1 of 5
Become a patron to
Unlock 525 exclusive posts
Connect via private message
How it works
Get started in 2 minutes