OtherWorldsTV
is creating The Vault
Select a membership level
OWTV Supporter
Money is tight for everyone. We know this. So maybe you can't swing the $5 per month, or you don't want or need full access to the Vault. We understand that perfectly.

But if you have enjoyed the two years of free entertainment we've offered, and want to see it continue, then we need your help. Can you spare a single dollar a month to keep us on the air?

Not only will your name be added to the Supporter's Crawl video, but you can vote for the movie we show on the weekly livestream!
Vault Dweller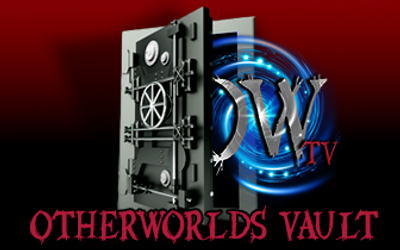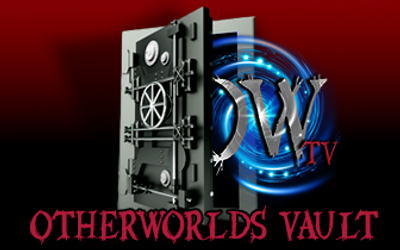 Full unfettered access to the OtherWorlds Vault, On-Demand, available 24/7. We ask for a shipping address because we will occasionally creep into your mailbox with something...interesting. (We promise, it won't be dangerous or spam, and we NEVER give out your address!)

And of course, your name will be listed on the Supporter's Crawl video (at the top!), AND you get to vote on the movie we show on the weekly livestream!

About OtherWorldsTV
OtherWorlds TV
was created to honor the memory and mission of
Mistress Rhonda
, creator of
Bizarre TV, a
Roku channel streaming 24/7 horror, sci-fi and other peculiarities, who passed away in January 2018. OtherWorlds TV has been running 24/7 since October 31, 2018 in her memory.
Now we have taken the next step in the grand plan laid out by Mistress Rhonda, and are launching an On-Demand version of OtherWorlds TV.
If you're one of our 27,000+ Lurkers, you know (
and love
) our content. But scheduling doesn't always meet your needs. If there's a movie or show you missed, or it was sent to the Farm, or you are just in the mood to watch that specific title again, then the Vault is definitely for you.
EVERYTHING
that has aired on OtherWorlds TV is in the Vault, lovingly curated and stored, easily accessible with just a couple of button presses,
ANY
time you want it.

Of course, with this wealth of entertainment comes a cost. Hosting the Vault costs us about $70/month. Not an impossible amount, but when you work on a very threadbare shoestring budget, it gets difficult.

So after much discussion, and consulting with the Council of Founders, we decided to make the Vault accessible via Patreon. If just 14 people become monthly Patrons, then the Vault can be opened.

So what do you get for your Patronage? Full, unfettered access to the OtherWorlds Vault via Roku! We will give you the link to the private Roku channel, and the monthly password to access it.

In addition, you get EARLY ACCESS to movies a week before they air on the public channel!

By becoming a patron, you'll instantly unlock access to 48 exclusive posts
By becoming a patron, you'll instantly unlock access to 48 exclusive posts
Recent posts by OtherWorldsTV
How it works
Get started in 2 minutes