October Isle
is creating Point Mystic & other stories
Select a membership level
A Part of the Community (One of Us!)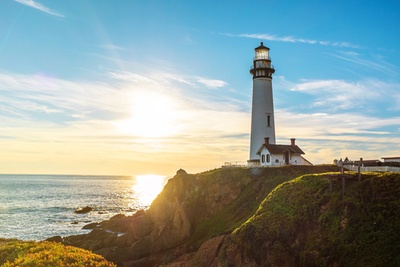 You followed the signs, you made it to Point Mystic, and are welcomed by us! 
Gain exclusive access to our community, including our Point Mystic community discord, the community email and Patron-only feed!
Includes Discord benefits
Stage Front at Spider's (Early Content)
Pull up a front row seat before the stage at The Spider's Jig, our town pub, where we gather and raise a glass to another evening of great entertainment.  
All the above rewards plus:
Gain early access to our episodes a week before the public on our Point Mystic Community RSS feed. 
Join our exclusive live-listening parties in "The Spiders Jig" chat-room of our community Discord where we gather together to listen with behind-the-scenes commentary and Q & A. 
Includes Discord benefits
A Home by the Sea (Exclusive Content)
 Whether you choose an artist cottage nestled in the beach dunes or one of the grand old Victorians overlooking the sea. You have found your home in Point Mystic. You are a part of this and know the true story of what is happening.
All of the above rewards plus:
Receive exclusive Point Mystic episodes - The stories and events, the people and relationships. The true and complete story of Point Mystic that goes beyond the radio episodes. 
Gain full access to the story on our Point Mystic Community RSS feed. 
Includes Discord benefits
About
Welcome to October Isle: Creators of Point Mystic and other stories
Who are you?
October Isle is a creative group founded by Christopher Reynaga and Marguerite Croft. Under this banner, we create podcasts, books and other creative projects.
In 2016, we created our first project, the independent audio drama
Point Mystic
with our son Fox. What started as a little show for our family to tell magical and frightening stories to each other became an Audioverse award winner and multiple award finalist featured on sites like Vox, The Mary Sue, and The Bello Collective. Even more important, it's growing into a community of fans, writers, musicians and artists inspired to build community and make art together. A community that you can be a part of.
What is Point Mystic?
Point Mystic
presents itself as a long-running radio show exploring stories behind the magic, mystery and the unexplained. A journalistic "This American Life" or "Radiolab" investigating the supernatural. However… this is not the whole story.
Point Mystic
is also a hidden point not found on any map. It is a legendary place where a supernatural lighthouse watches over the treacherous shores of all other worlds.
Point Mystic
is the community that is called to this place -- a community who watches over and protects each other. Together, through these stories of magic, mystery and the unexplained, we will come to discover the secret of
Point Mystic
.
The world of Point Mystic touches all other worlds through its doors, and while the story and characters of Point Mystic are original, we've also gotten to interview and walk through the doorways of some of our favorite creators and their stories. Authors like Joe Hill, Steven Brust, Skyler White, and Maggie Stiefvater.
You can subscribe and check out the show here at our community homepage:
http://www.pointmystic.org
Why make a Patreon?
We created October Isle so we could tell our own and share other artists' stories through a variety of mediums, including podcasts, books, and other creative storytelling forms. When you join us and become a patron, that money will directly fund our creative projects (including exciting new stories within the
Point Mystic
universe).
Point Mystic
alone costs thousands of dollars a year to produce and distribute. Your support will help us cover production costs (studio time, web hosting, podcast hosting, etc.), pay our wonderful cast and crew, and provide opportunities for other artists making cool things to share their work with the world, especially creators like ourselves who are people of color, queer, and
of
other marginalized groups.
We could not make this show without the support of our community, and we are so grateful to you for being a part of it. Join us, and take the journey to
Point Mystic
and beyond.
What People are Saying about Point Mystic:
"
Point Mystic
is endlessly spine-tingling. It's
Welcome to Night Vale
by way of NPR"
– Aja Romano, Vox.com
"
Point Mystic
. It's a perfect blend of magical and creepy… It's one of my favorite podcast discoveries this year."
– Paul Bea, Co-Creator of
The Black Tapes
& Creator of
The Big Loop
"I'm super-excited to fall into season 2 of 
@PointMystic
!!!"
– Julia Morizowa, Dr Bright on
The Bright Sessions
"
Point. Mystic
. Is. So. Good. It's like a cross between
Night Vale
,
Lore
, and
LifeAfter
. It's stunning."
– Joe Love, Advantage

The first 33 Point Mystic community members are the original explorers who discovered Point Mystic.

When we reach this goal, we will have a big party and Q & A session online with our originating members.
1 of 4
Become a patron to
Unlock 112 exclusive posts
Connect via private message
Recent posts by October Isle