Olivia Kissper
is creating Transpersonal & Psychedelic Journeys
Select a membership level
Pledge $3 or more per month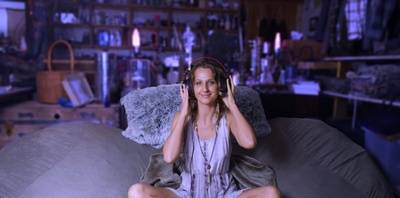 You will have access to my Patron-only news feed, which is where I will share some behind the scene posts and photos
You will be also able to download a 1 hour long MP3 of my original chill music and singing
Pledge $5 or more per month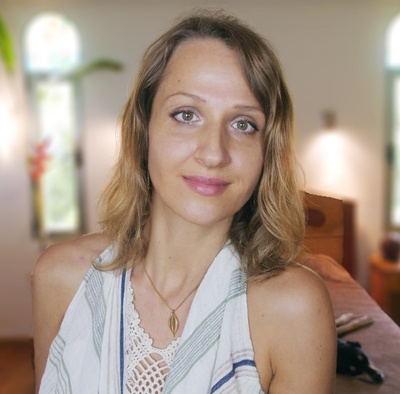 Let's connect! You can send me one text or voice message up to 1 min long, and I will send you an inspiring voice message back. (1 message per month)
+
All
the rewards above
Pledge $10 or more per month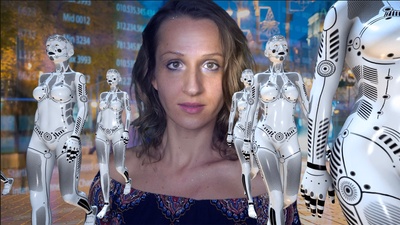 Let's connect! You can send me one text or voice message up to 1 min long, and I will send you an inspiring voice message back.
(Up to 3 messages per month)

Get ACKNOWLEDGED in my next BIG video! I will write or mention your name at the end of the video with a huge gratitude, just for you!
+
All
the rewards above  
About
Thank you for helping me to create more tingly transformative psychedelic Journeys & mind bending meditations!
NEW!
You will now have the option to receive a direct personal voice message from me! Check out different tiers for rewards!
What can you expect from a personal direct voice messages from me?
Making a direct contact.
Sharing ideas about videos, consciousness or interesting facts about you.
I don't give advice but can direct you in a way that is more supportive for you, or can help you to change perspective, send resources, ideas etc.
I can help you to get unstuck if you feel that way. Empower you on the go.
Usually I will reply to you within a few hours! Let's see how it works and we maybe adding some ideas to this together, and let this idea evolve!
You can pledge ANY amount and the REWARDS are optional.
I love creating fun, mind altering and inspiring videos such as 'This video will make you high' series using ASMR, Frisson, insight, healing and deep relaxation. These high production videos are extremely expensive and time consuming to make, so if you find some value in them, please get involved and support me here! I'd love to bring you a unique, awe-inspiring and tingly narrative that you'll never forget so I can KEEP IMPROVING!
I love creating the content for my videos as it has been the
most rewarding experience in my life due to your comments, e-mails, love and support!
I am absolutely committed to bring you the most beautiful awe inspiring experience possible!
My background is in
Transpersonal Psychology and Consciousness Studies
and my approach combines psychology, spirituality (reality) and intuitive inquiry. I am also a certified mindfulness and meditation teacher, empowering workshop facilitator and freedom advocate.


Receive a direct voice message from me!
New!
I'd love to connect with you! I'd love to get to know you, express my gratitude to you and send you inspiring voice messages, personally, just for you! My hope is to stay connected with you, and keep creating epic videos that you love!

What are others saying

about speaking with me?
If anyone isn't sure about entering, do it, you will have the BEST experience ever - Olivia is amazing! Thank you so much! ~ London
I was indeed nervous! Getting to speak with her via Skype made me so shy at first, but she is the sweetest and kindest creature you can imagine. That conversation was magical. Still can hardly believe it really happened! ~ Anne
(For more testimonials about my mentoring program,
visit my website here
.)
Why Patreon?
Patreon is a way of becoming a producer of your favorite artist and receive some rewards. By becoming my patron, you can get in touch directly with me and
share your ideas and unique requests, collaborate, get acknowledged, get early access to videos and see behind the scenes pictures and posts!


With your help I can bring you more quality and creative content that you will love! Any reliable support will enable me to focus on creating quality videos that make you relax, think, expand your heart and mind, relieve your stress and worries and most of all, discover something for yourself through insight. We are just scratching the surface of what is possible with combining the techniques of asmr, spirituality, and healing!
I will always continue to create my videos for you to
watch for free, regardless of your pledge.
Support me and I will bring you the most unique experience!

My goals with your support
With your support, I am be able to:
Create most badass awe inspiring paradigm shifting videos on Youtube (that are constantly evolving and improving)
buy professional equipment and software so you can always rely on the best quality, realistic or even mind blowing experience. For example I really need a fast desktop with a faster processor to handle 4K videos, better lights, microphones, lenses, professional editing software, and eventually build a studio for filming.
buy more breathtaking music, audio and video footage to create unforgettable experience for you
collaborate with other artists and experts in the field of consciousness expansion
rent a soundproof studio so you can enjoy a tranquil background sound in my videos
have time to research empowering ideas and information, test equipment, learn more about filmmaking, editing and more!
I LISTEN to all your requests closely, implement ideas and learn from your feedback.

Infinite gratitude for your trust and support! I would not be able to do this without you!
By becoming a patron, you'll instantly unlock access to 69 exclusive posts
By becoming a patron, you'll instantly unlock access to 69 exclusive posts
Recent posts by Olivia Kissper
How it works
Get started in 2 minutes