One Good Eye
is creating Handmade Crafts, Detailed Costumes and Photography
Select a membership level
TINKERERS
Limited (249 remaining)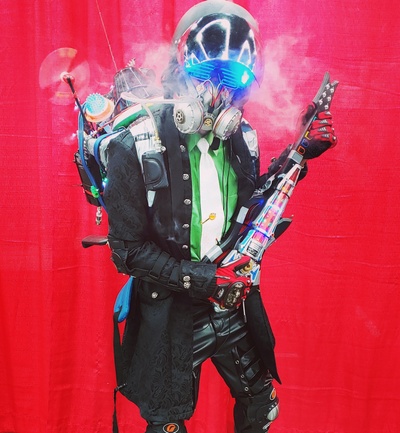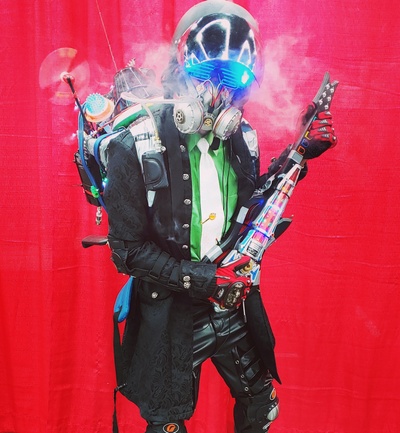 You're a Tinkerer and you ROCK! You've started your journey with the One Good Eye workshop and I couldn't be more appreciative.
This is what you earned:
~ Early access to photos and creations in the works every week and access to comments and posts.
CREATORS
Limited (49 remaining)
You're a Creator and you are SMOK'N HOT! You've greatly contributed to the One Good Eye workshop and I couldn't be happier!
This is what you earned:
~ All Tier 1 Tinkerer Abilities
~ Access to photos of costuming events and video logs involving crafts and creation ideas.
~ Updates happen at least twice a month.
DESIGNERS
Limited (18 remaining)
You're a Designer that's so AWESOME! Your larger contributions will help sustain and balance my work and hobby flow so I can better afford larger projects like new jewelry pieces and photography supplies. Thank you!
This is what you earned:
~ All Tier 1 Tinkerer Abilities
~ All Tier 2 Creator Abilities
~ A one time single and handmade postcard! This is adorned with my print and is sent to your home. It is a blank stationary so you can use them or gift them to others.
*I'll have a photo of the examples up by Oct 1st 2019, images change depending on the season*
About One Good Eye
Hello and Welcome to
ONE GOOD EYE
Introduction
My name is Marcel and I am a creator, designer and photographer. Since I was young I always loved to make things using my hands, inspired by nature and using a lot of imagination I felt I could make anything. Now it's grown into a lifelong passion driven by my need to create something starting with one thing, a spark. Usually derived from one item, idea or random objects that cross my path, that spark lights a fire in me that is impossible to extinguish. There is a spark in all of us to tinker, create and design and I want to share this love for the arts with everyone.
Mission
To produce and expand my love for creativity would be a dream come true but I can't do it alone, I need your help. Become a Patreon and part of the One Good Eye Team and not only will you be supporting local artists, but you'll be providing me creative outlets and financial freedoms I've never been able to reach before. Plus you'll receive tips and tricks from an experienced costumer/photographer/designer, gifts in the mail and much much more.
Thank you so much for stopping by, let's make amazing treasures together!
Sincerely,
-Marcel Stevahn
** Photos, Videos and Products will be added by 10/1/2019 **
Once 20 Patreons are reached I will upload longer videos (30+ min) through YouTube at least once a month showing in great detail my process in creating Costume Backpacks.
1 of 1
By becoming a patron, you'll instantly unlock access to 6 exclusive posts
By becoming a patron, you'll instantly unlock access to 6 exclusive posts
Recent posts by One Good Eye
How it works
Get started in 2 minutes