SLiPCoR
is creating Onslaught
Select a membership level
Blue Turret
Early Access. Plain and simple.
High fire rate
Low impact
Many a Mickle Makes a Muckle
Get notified as soon as a new demo / version is out
Green Turret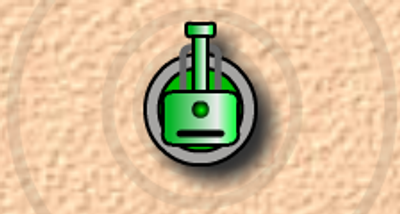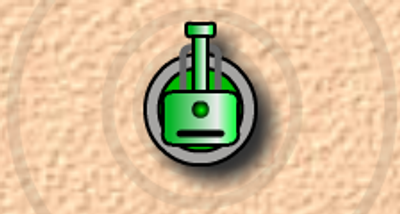 A solid investment that can build big community impact.
Solid fire rate
Impact gets bigger when linked
Voting rights on decisions
Unlock regular updates about the coding status, voting on important polls
Red Turret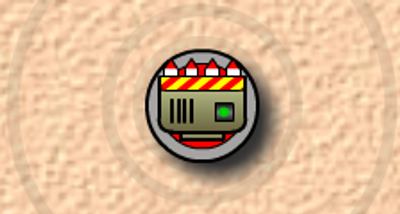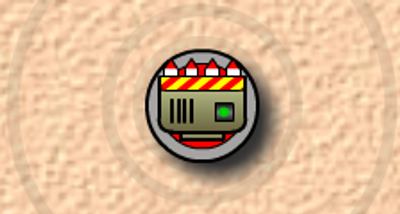 This turret hits right in the kisser!
Long range, high impact
Worth saving up to
High level combos with low fire rate
More detailed and probably emotional posts with more background info
About SLiPCoR
Onslaught
"The award winning tower defence game that just keeps on coming. Pit your wits against a never ending stream of bad guys."

This is an accurate description on its original website,
onslaught.playr.co.uk
. You might also know it from one of the various flash sites like GameGum, Kongregate or Newgrounds.
The goal of the game is to build towers to defend your base against an onslaught of increasing waves of attackers. They follow a static route which you cannot build on. Turrets can be placed anywhere else in the area, upgraded, and combined with other turrets to fire more powerful combos, they can also modify each other's stats and above all else, they can shoot the bad guys!
This description, the goals and tiers might be subject to change, especially when the community comes up with interesting ideas.
Thank you for considering becoming a patron for this big journey!
Contents:
About Me
The Backstory
The Windows Release
My Current Battle
The Java Release
The Patronage
The Money
The Credits
I am a hobby developer, working a job in IT, so, if something goes horribly wrong, I might take a day or two to respond. I will do my best to reply to questions and serve my patrons.
Roughly ten years of Java development, servicing my and other creator's Minecraft plugins, sharpened my coding skills there and will provide helpful in getting this game released.
In 2017, after spending a decade in the world of Minecraft as a plugin developer, I went looking for one of my favourite flash games that I played for hours on end, Onslaught. Sadly I learned that the original author (Gaby Vanhegan) had passed away quite a while ago, in his twenties - and as Adobe Flash had been announced to be discontinued, I began a journey to port this game to a language or engine that would allow me to continue and spread Gaby's legacy.
I first started by porting the code to the Unreal Engine, which proved too taxing on my knowledge of the engine and maybe on its ability to merge user interface and gameplay functionality.
Before the Java version - which will work on most operating systems - is launched, I will release an executable for Windows, so it can continue to be played in some form.
This version of the game - exported from the original flash files - seems to be completely operational. If there are issues with it, there is only a slim chance that I can do anything about it. The latest available version does no longer support the ActionScript version used in this project, so I used a downloadable evaluation version, bound by a 7 day trial period that has long expired. So for the time being, we will have to live with this version until Java is a viable replacement.
The challenge I am working on at the moment is implementing the features which were working out-of-the-box in ActionScript 2.0 and have been superseded in 2006 by ActionScript 3.0.
Most importantly, the original code featured cleaning up of entities by a very easy method call, which does not work like this in any object oriented programming languages I looked at. They are reference based so you have to maintain references and not call on an instance to "go away".
Also there has been a lot of time invested into making sure that all the animations on screen are properly positioned based on relative positioning to a container. Short explanation here:
The GamePlay Area contains a Turret
A Turret contains its cannon
A cannon contains its shooting position
These kinds of relations were realized by attaching clips to other clips, without any managing methods. I have recreated this system but it needs a lot of testing. So far everything looks fine.
I am hopeful that I will tackle the problems ahead of me, thanks to Gaby's extensive documentation and adherence to good naming conventions and coding standards that are well above the language's requirements.
It is difficult to predict exactly when the game will see the light of day. It is November 2020 now, and I have been working on implementing the raw code for about a month. Since then I have been debugging and changing the engine to work on the Java framework. If I carry on at this pace then we should get to a release version in 2021, but this could be pushed back if circumstances change.
So what is in it for you? Next to public updates that so far I only linked on my
YouTube account
, I will post more detailed updates here, and grow a community that can give feedback, ask questions, get answers, along with anything else you feel like contributing.
In the long run, a Patreon membership will include more than I have planned at the moment - and include your suggestions, from the community, as well.
The community aspect is also why I am choosing patreon and not a one-time-crowdfunding campaign. I expect this to take some time and the more patrons stay on board the more we will be able to get done together.
Half of the proceeds will be donated to a charity that still needs to be determined, maybe multiple, but I strongly am considering the UK because of the original author, and something with the topic of cancer.
Until actual money is coming in, I will look into how to transparently document this process. This section of the page will be updated with links to the chosen charities!
Credits so far go to:
Gaby Vanhegan for the initial code
The Onslaught community, lost in the scattered memories of the internet. I will try to reach out to find some people from "back in the day". Sadly all the forums are offline and only some posts are available via services like the Wayback Machine
Anthony Galante for the sound effects - they might be subject to change but they are all we have at the moment
With € 25 a month, I will invest (50% of) this money and get the full version of Adobe Animate, and try to debug why the current exported version is not working as expected. Maybe this can become the actual release version then?

1 of 1
By becoming a patron, you'll instantly unlock access to 5 exclusive posts
By becoming a patron, you'll instantly unlock access to 5 exclusive posts
How it works
Get started in 2 minutes