Order of the Amber Die
is creating Awe Inspiring Professional Roleplaying Content
Select a membership level
Amber Die Initiate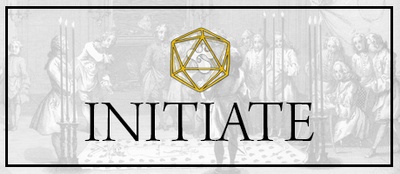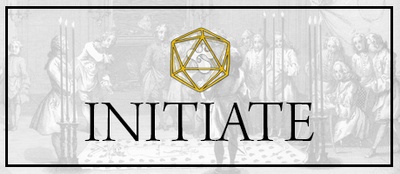 Become an Order Initiate by supporting our work and helping us to continue taking tabletop role-playing to its highest level. We thank you for your contribution!
Library of the Amber Die
Not only are you an Amber Die Initiate, you'll have exclusive access to the Order of the Amber Die Library, containing: reports from Adventure Paths and modules, detailed writeups of our record-setting endeavors, player perspectives, map creation booklets, adventure support support materials for GMs, and art packs that contain almost every single image already prearranged for GMs from the adventures we play! The Amber Die Library will continue to grow with each new piece of published material we complete. Upon joining this tier, a link to the Library will be sent to you in your welcome email .

OAD Lifestyle: The Castellan.
Limited (12 of 15 remaining)
Now that you're an Initiate and digging your way through the library of awesome resources, you are probably wondering how we built some of the setups we play in. Specifically, maybe you want to build your own studio backdrop, create a 48sq ft. modular table like the one OAD is famously seen playing on, or put together a lighting unit for your game space. This tier is our 25-for-25 tier, where you'll get 25 minutes per month of direct phone access to Sean Linville, a lifetime professional contractor who is in charge of our play area. Sean is known in the Order as "The Castellan," and he can walk you through the steps to create just about anything to structure your play space that requires tools and materials. If you have game-related questions, we'll meet you at the higher tiers! 
About Order of the Amber Die
Thank you to all of our supporters and fans who have been with us for many years now, as our popularity has grown to reach new levels of the RPG community and to affect the future of the game we all love. For anyone who is new here and considering supporting us through Patreon, we would like to extend our deepest thanks and appreciation. We are truly fortunate to be able to do what we do.
Order of the Amber Die is an association of professional tabletop RPG players that are dedicated to the
authentic
completion of published adventures. Partnering with prominent companies in the RPG industry such as Paizo, Inc., we play published adventures as closely as possible to the author's original intent, with deviation only occurring for player decisions and actions. We never alter the outcome of rolls, and little benefit of the doubt is ever thrown to our players. Consisting of the same GM and an active pool of between ten and fifteen players,
we have been an association since 1987
. To date, Order of the Amber Die has completed
150
published adventures across five editions of the game.
With help from our Patrons, over the past several years we have completed five large-scale projects via partnership with Paizo:
The Emerald Spire Project - Finished the The Emerald Spire Superdungeon in 195 hours of play across 35 days, becoming the first group in the world to complete Paizo's largest module to date.
The Giantslayer Endeavor - Played through all 6 volumes of Paizo's Giantslayer Adventure Path in 6 marathon sessions across 6 months, setting a world record for tabletop RPGs.
The Strange Aeons Experiment - With 5 players and GM who knew nothing about the Elder Mythos, finished all 6 parts of Paizo's Strange Aeons Adventure Path in 6 marathon sessions across 10 months.
The Azlant Odyssey - While playing through the Ruins of Azlant Adventure Path, we pushed the ceiling of the game higher than ever documented by the RPG community, by playing in exotic locations such as on the beach itself and inside our very own aquarium. This project was completed in 6 marathon sessions over the course of 21 months.
The Pathfinder Playtest - OAD held a unique position in the vanguard of the new era of Pathfinder by playing through an intense, data-driven series of scenarios that were revealed to the community on the Paizo Blog. Nearly 30,000 words of documentation were delivered to Paizo in just 12 weeks regarding our playthrough, and those were then released to our patrons at the end of the project. Several teams of OAD players tracked dozens of items of data, provided their reactions to the new system, and presented their characters to the RPG community for each of the 7 playtest scenarios.  
We are known for our level of immersion and
Marathon
style of play, in which we push through as much material as possible in a single session, putting in
100+
hours across 5 days--spending more than 60 hours in actual session time. Our game is documented with high-quality, dramatic still photography, online blog reports for Paizo, and even occasional PDF releases of our playthroughs. We go to great lengths to detail almost every aspect of our projects as we complete published material and gain new insights into the game we revere. All of the supplemental material we create to accompany our projects is designed to help GMs and players alike, as they seek to push their game experiences to a higher level.
As you can imagine, putting together projects of this magnitude (5 to 7 adults playing playing an entire volume of an AP in a few days, requiring dozens of maps, as well as hundreds of miniatures and special effects) is incredibly time-consuming and quite expensive.   We are looking to push the envelope of how immersive and inspiring tabletop roleplaying can be; in order to make that happen, we need the support and help of our fans and the RPG community.  Tabletop gaming has given so much to all of us here in the Order. We want to give back as much as we can to the game and to all of the dedicated players and GMs around the world.
Whether you can pledge or not, we will still continue to put out enriching content in our Marathon format, playing through published adventures from the world's greatest game.  Every fan and dollar will go a long way towards helping us to create more amazing adventure projects, and as Patrons you'll have access to exclusive content, limited edition Amber Die swag, GM/player advice and much more!
Thank you
for any contributions you can make, but most of all, thank you to everyone who gives us their most precious of assets: time.
- Order of the Amber Die

$202.01 of $500
per month
Our first goal will allow us to meet most of the logistical costs involved with our Marathons not already covered by our current sponsorships. What we do is incredibly time consuming, takes months of pre-planning, and has a large cost outlay. 

As the demand for content and access has grown, the continued cost of large scale community-shared projects has become very high. Help us to not only continue documenting and finishing the projects you all love, but to also look towards even more amazing presentations. We're already known for pushing the envelope, so the more you pledge, the crazier and more detailed our content and projects can become.

This will allow us to free up much needed time to keep up with and finish all of the intricate pieces that go into our Marathon process and add more content to the Amber Die Library which means more exclusives and game resources for our patrons!

Once we meet this goal we will set the bar higher and reveal our next set of ambitious ideas that will push the boundaries of immersion and production value beyond what you thought was possible for a tabletop RPG.

1 of 1
By becoming a patron, you'll instantly unlock access to 32 exclusive posts
By becoming a patron, you'll instantly unlock access to 32 exclusive posts
Recent posts by Order of the Amber Die
How it works
Get started in 2 minutes