[OwO] SFM
is creating NSFW SFM Renders and resources
Select a membership level
Legacy Donator
Limited (0 of 14 remaining)
If you've been here since the beginning, thank you. Legacy donors get every benefit at a very low price. This was the price I used when the Patreon started!


-Access to all $5 tier benefits at 1/5th the cost!
-This tier is available to anyone who donates $1 BEFORE DEC 1ST, 2019.*


*Some slots may open for a limited time for special events or holidays

1080p early access
Thank you for the support! At this tier, you will be able to download 1080p versions of my renders without a watermark!

Timesaver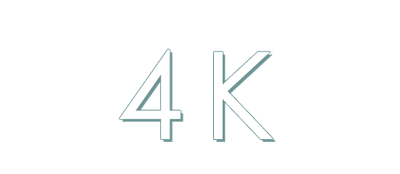 Welcome to the cool dude league! At this tier;
-Receive all eligible* renders (from March 2020) at 4K without a watermark!
-Receive all eligible* renders up to a week early!
-Have access to WIPs for all renders


(* in this case, "eligible" means content that doesn't feature any explicit non-commercial/patreon requirement. watcchewwants models fall under that and so anything I make with his models will be 4K for everyone)
About
I'm [OwO], an SFM artist whose been doing SFW and NSFW renders alike for about three years now. The overwhelming majority of my content is based on stylized characters with a focus on high fidelity, and some of it is done using some pretty messy technical setups. Whether its making Shantae look like a goth, or recreating a character out of the parts of 7 other characters, I'm constantly trying to bend this incredibly broken and outdated piece of software to my will in order to produce new stuff.
From time to time, I also write tutorials on techniques in and out of SFM that I find useful but are a little too niche and thus have woefully little material on them out on the web, such as how to exploit a bug within SFM
to create new character elements
, or
faking a decent skin shading effect in post
. Sometimes I also
release reskins too.
If this is the first time you've found me, take note I primarily work on the first plausible idea that comes to my head,
so there's no real specific running theme of what I make
(or at least one that's long term, the closest thats come to it so far is Splatoon content). Please also be aware that because of this, some of my content falls into what some would argue is "weird" territory- I do generally give some warning publicly on Twitter, but because of how Patreon works, you may be exposed suddenly to anthro, preggo, bondage, or dongs.
Because I need money to live, dummy!

Right now my money from the patreon goes towards groceries, sometimes treats like vidya, but as time goes by hopefully we can reach the patreon goals and be able to make this something I can do full time.
Joining the patreon gives you access to the vast majority of renders early, with the legacy and $5 tier getting to enjoy them at higher resolutions and without a watermark.(
*
) When I eventually get good at animating, patronage will also give you animations at a higher resolution without a watermark too!
(
*
Some private models I have are under a non-commercial deal I agreed upon with their creators, and thus any renders or animations with them cannot be early access and will release for everyone at the same time at 4K. I will try to clearly denote when this is the case.)
All links will contain NSFW images and text (obviously)
Twitter
Mega


DISCLAIMER:
With the exception of any renders marked as "SFW", my content (which includes this patreon) is intended to be consumed by people aged 18 or older ONLY. In all of renders,
all characters are depicted as being at least 18 or older.
All depictions of sexual activity are between consensual partners, including any kinks like bondage.
Outside of commissions, I do not sell anything I create separately; any website that offers it at a price does so without my knowledge or consent and are likely out to scam you.
I'm now legally required to file tax paperwork. You'd best hope I don't screw it up or I won't be uploading for a while.
3 of 5
By becoming a patron, you'll instantly unlock access to 180 exclusive posts
By becoming a patron, you'll instantly unlock access to 180 exclusive posts
Recent posts by [OwO] SFM