P.G. Shriver
is creating Fantasy Fiction
Select a membership level
Instant Access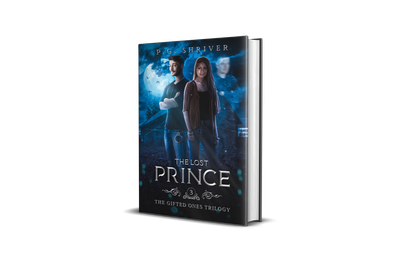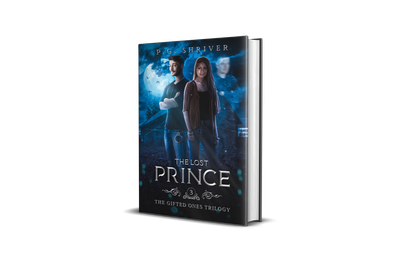 -Gain access to unedited chapters of my current fantasy fiction project The Lost Prince.
Paradise Rising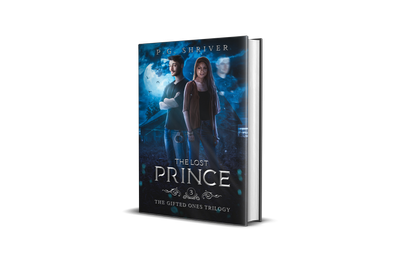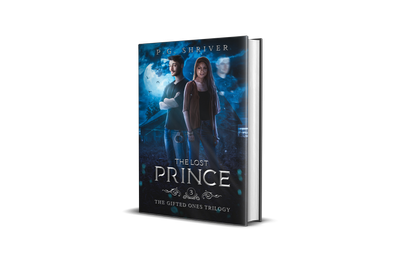 -Catch up on the trilogy with an exclusive download of Paradise Rising.
Digital Downloads
- Catch up on the trilogy before you start reading The Lost Prince! Receive digital downloads of the first two books, Paradise Rising and Time of Dreams.
About P.G. Shriver
Hello Fantasy Superhero Fans!
Thanks for checking out my current fantasy fiction project!
The Lost Prince
is the third and final installment in The Gifted Ones Trilogy.
About the Project
The idea for this trilogy sparked in the year 2000 around a dining room table during a conversation between my mother, my sister, and myself. At first, the idea contained a religious basis, but I didn't want to limit the possibilities of my heroes. Although you may connect religious ties to the heroes in my story, it is not a trilogy of religious nature. It is a fantasy.
I worried extensively about changing the trilogy title after
The Gifted
aired on television, but hey... I used it first. I shall clarify now that my trilogy is in no way related to the television series or other works titled the same. It is however, a great story that craved telling. The third book provides the ending readers longed for since the first book's publication in 2012. The trilogy titles and covers have been updated to fit which is costly, but worth the story.
Who Am I?
My publishing career began at the age of 7 when I won a poetry contest. I can't thank my second grade teacher enough for leading me on that writing path. As my writing progressed, I followed the advice of others who said, "You have to have a job to pay your bills while you write!" And I have had numerous jobs. I'm not disappointed in my career past except that it didn't afford me the time to write as much as I would have liked to do. Writing is my passion, as is evident in my accomplishments of winning the 2015 Softchalk Lesson Challenge; a Third Place prize for my fantasy short story, Cool Penny; a #1 New Release,
The Lonely Chair,
on Amazon; and a top 20 spot on Amazon with
No More Stinkbugs!
. Fortunately my career allowed me the summers off, and I used them well to write as much as possible.
Then, in March of 2018 I was rear ended on a major highway by a person on his phone. The accident left me with four bulging discs and a twisted lumbar. I couldn't work and ended up jobless. Neither of our auto insurances was high enough to cover my medical expenses. I purchased my insurance based on my safe driving record. Hence, I was left with high bills, a messed up spine, and post traumatic stress disorder.
Just when I started to heal mentally and physically (about 18 months later), my husband and I were driving to pick up our granddaughter from her dance class. We were rear ended by a young woman who was texting while driving. The accident sent me to the ER and back to my previous state. I haven't driven much since then and am unable to work.
Funny story: I used to dream of being a hermit author when I was younger, locked away in a cabin typing all day and night. It's as if the Universe made that dream a reality by removing me from the work force and making me focus on building a writing career thirty minutes at a time (due to pain). So here I am... hoping to gain support with a reader base for my fantasy stories so I won't have to spend the rest of my life broke or homeless. Please don't text and drive.
I only have one goal. That goal is to replace the teaching income I lost from my two car accidents. This goal, (minus Patreon and PayPal fees) will help me restart and rebuild the writing career that was interrupted by my accidents. When I reach this goal, writing will become my career. I can write and record chapters every day on a flexible schedule around my back pain... thirty minutes at a time. My sole purpose will be writing fantasy fiction for you! Any amount I achieve above this goal, I will happily apply to medical related bills that have accumulated since March 2018.
1 of 1
Become a patron to
Connect via private message
Recent posts by P.G. Shriver
How it works
Get started in 2 minutes