The Punk Theology Podcast
is creating [Punk Podcasts] Realism for the Cause of Good Comedy
Select a membership level
be a co-producer of the Punk Theology podcast and keep others listening for free!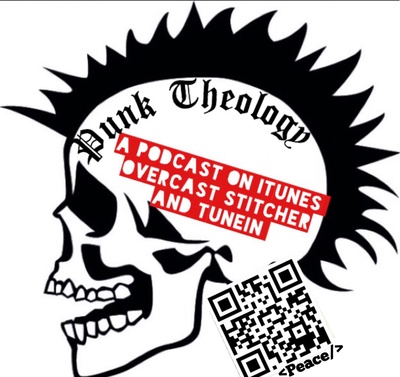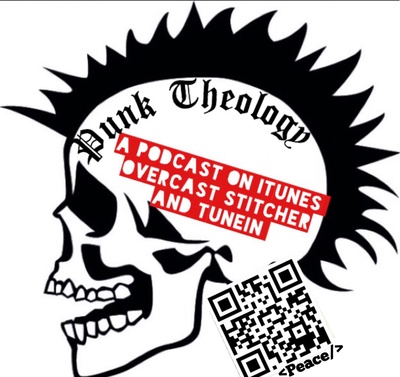 Access to patron-only content
Sneak peek photos of upcoming releases
Patron-only polls
About The Punk Theology Podcast
Could joining a punk attitude podcast of people having conversations about life experience influence one towards curiosity about growth, healing, recovery, cultivate bent and/or broken relationships and reconnecting the flow of things that once keep us stuck and disconnected? Yes, we've experienced some of that and we're not afraid to talk about it.

How about you? Trailblazing or stuck the status quo? Yes we are throwing out a challenge for you to be apart of this punk movement.

Why should I join this band of ideological rebels and become a co-producer of punk theology?  

Because "were the good guys they are the bad guys" is getting excruciatingly boring and unproductive.

Because most people keep yelling at each other, few people are curiously listening to each other. 

Because millions of people in western culture are undoubtedly divided and disconnected.
Think about the 2016 US election for example. That's how professional policy makers in a country considered a super power, carry themselves?

Because talking about the elephant in the room has become more like looking for a lost penny under the couch cushion, that most don't care to find.

how do I join this punk movement?

Become Patreon Saint! (See what we did there?) More accurately patreon sinner / saint. Money is life energy and we use it to broadcast conversations that push back against institutional, religious, corporate and scientific certainty addicts who spend most of their energy building walls instead of bridges. Will you help us explore what it's like to build bridges and connections in a world of disconnection, arguments and insecure wall builders and "I'm right" - isms?

Thanks for supporting punk theology and working towards producing conversations that inspire something different when it comes to engaging real heart level conflict resolution.  
Keep the message alive and growing! Punk rock for example, I believe was birthed out of questioning the mystery. The brokenness, joy, pleasure and pain of this life pouring out into this colorful avant-garde there's no "right" way music.



So The Punk Theology Podcast is a loud, encouragingly troublesome, rebellious, colorful artistry of what one really, actually believes.

In a world of people addicted to some piece of certainty on "faith-based" reason. Punk Theology exists to explore some hopeful, uncomfortable questions on growth, peace, well-being, recovering what's lost, understanding the plight of "the other", faith, fear and being alive.


This is Punk Theology!

1 of 1
Become a patron to
Connect via private message
Recent posts by The Punk Theology Podcast
How it works
Get started in 2 minutes