Select a membership level
Slime Girl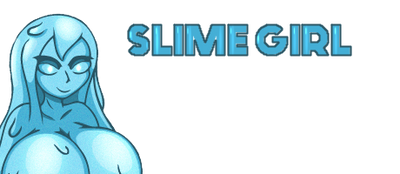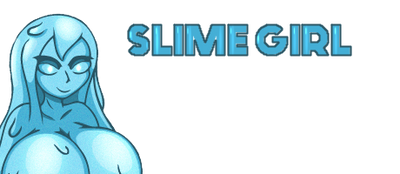 Slimes are very common enemy in the world of RPGs, but still part of an exciting adventure. With this tier you
get access
to:
1. News about the games (Progress, updates)
2. Pictures from the world of Paccsu and A.I.D.A. (Enemy Introductions, Wallpapers, all art work, really)
3. My thanks!
Includes Discord benefits
Ghost Girl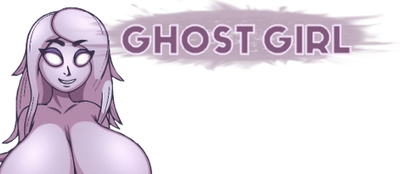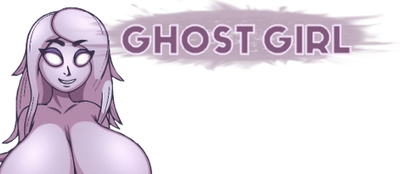 Ghosts are usually found in abandoned buildings and creepy mansions, preying for anyone who dares to interrupt their eternal slumber. With this tier you
get access
to:
All of the benefits of $1 tier
Download link for the game(Newest release)*
*With this tier you will get access to the download links for the games. This is the tier you want if you want to play the newest release of
Paccsu and A.I.D.A.

Includes Discord benefits
Rumpus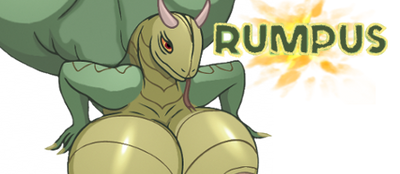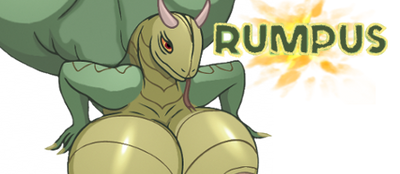 Rumpus
is a powerful snake with a huge rump. She serves the Snake Princess and will do everything for her. Even squash her enemies with her rump. With this tier you
get access
to:
All the benefits of previous tiers 
Your name in the credits!
Special privileges on Paccsu Discord channel; Able to create/add your own emojis, able to use outside emojis, able to stream your own content also you can invite your own friends! You also get access to the beta versions of the games!

My thanks!
Includes Discord benefits
About Zem
A.I.D.A. 0.101 RELEASE (3$ Patrons, link to post below!
A.I.D.A. 0.101 Release
A.I.D.A. 0.051 PUBLIC BUILD
A.I.D.A. 0.051 Public
Paccsu 0.9665 (3$ Patrons, link to post below)
Paccsu 0.9665
PUBLIC BUILD: Paccsu 0.9556
Paccsu 0.9556Newgrounds.com Profile
------------------------------------------------------------------------------------------------------------------------------
Currently in
Paccsu:
Hours of gameplay! (Story driven quests with detailed levels!)
Main Quest can now be completed! Final battle is live!
Over 30 lewd scenes! (Animated, CG!)
Over 150 pieces of loot; unique weapons, rings and shields!
Numerous unique and sexy monsters to fight! (30+)
Paccsu - Namu's Journey
is a
LEWD RPG game
set in a fantasy world called
Paccsu.
You take control of a
Muh'kean
girl called
Namu
, who was taken away from her birth parents at a young age to be a part of a holy ritual in
Muh'kea's
desperate attempt to fight
The Undying King, the King of Zombies.
She was taken to Kingdom of Ruo'ho by a human refugee couple to live by the shadow of the mystical
Tukeva Tower
, where she would live her life, train and grow strong. 18 years later, Namu is ready for the adventure with the help of her adoptive parents. Namu has no idea what happened in her past or has any memory of it or what kind of power she holds inside her. Soon, Namu finds herself in the middle of a crisis that threatens the whole world. Namu's journey begins when she is sent to investigate the mines where
dangerous and bootylicious snakes
from the
Clan Tiss'i
have been attacking the innocent human workers. It's Namu's job to save the world.
Paccsu FEATURES

Big Boobies! Shortstacks!

Big Butts! Shortstacks!

Curvy monster girls! Shortstacks!

Custom monster designs! Shortstacks!

Lots of loot!

Story driven game laced with (somewhat funny) humor.

Princess Fancy-Tail meeting with some mysterious lady.
Slime girl Kiva with the same mysterious lady.
Namu in a spooky mansion
Namu confronting the Princess Fancy-Tail and having some light-hearted banter.
Namu, Kiva and the Undying King

Purnima having a chat with one of them Booby-Snakes.

------------------------------------------------------------------------------------------------------------------------------
A.I.D.A
. is still work in progress! But here's some features it has/will have!:
Crafting! Building!
Animated Scenes! CG Scenes! (33 in total now!)

Boobs! Butts!
Robots! Monsters!
Original Story!
A.I.D.A. is a parody and is to be treated as such under parody laws lmfao sup todd

Story snippet
In this game you take control of
A.I.D.A.
, an android/robutt built up by an escaped scientist from a mean group of tech-hoarding crazies. He ran away from this group, because they couldn't understand his fascination for robots, giving them curves and whatnot. This mean group captures the scientist, but a freak radioactive thunderstorm in the area wakes A.I.D.A. up, powering up her battery. Here starts her adventure in the wild, radioactive wasteland, filled with dangers unimaginable. It's the year 2295 and the world is still recovering from the nuclear war, over 200 years ago. What can a single android do in this god-forsaken world? Let's find out!
A.I.D.A. is a special kind of robutt, able to learn and upgrade herself with anything she can find; From another robots to abandoned old terminals, she can find uses for all kinds of technology. You will be able to upgrade her personality and/or combat skills. She can also change her looks too, as she is highly modifiable. Plenty of slots!
Gloria von Frecklebooben from Order of Tech and Dr. John Jiggleton
------------------------------------------------------------------------------------------------------------------------------
Combining my love for videogames, breasts and butts, I am trying to create games that I have dreamed about all my adult life. The games will have huge amounts of different loot, aswell as huge variety of sexy enemies to fight. Some of the enemies will have special attacks and trigger scenes.
You
can be part of my journey to make my dreams come true to share all the breasts and butts with the world in a videogame form.
BE PART OF THE WORLD OF PACCSU AND

A.I.D.A.

With your support
, I can really concentrate on making my dream games and share it with you. That is my ultimate goal. If you decide to join me on my journey, you
get access to a
playable version of the game. You also get access to any news and updates relating Paccsu and A.I.D.A. (progress news, monster designs, screenshots,).  Earlier versions of the game will be available for free.

Everyone in the games are atleast 18 years old and they passed the Harkness test.
Become a patron to
Unlock 153 exclusive posts
Connect via private message
How it works
Get started in 2 minutes