First off,
thank you so so so much
for taking the time to hit up this page killa! I absolutely love making the content I do, and it is you that helps me continue this passion of musical discussion I love to partake in :)
BRUHHH HOW DOES DIS ISH WORK?
If you want to help me create more videos and content, pledge $1 (or more) and receive exclusive rewards in exchange!


OK SO WHATS PATREON?
Patreon allows people who love what I do to support my creations by making a monthly pledge/donation.
You pledge as little or as much as you like (imagine 1000 people pledging even $1 each...I'll be able to buy the

red

Hit Vibes vinyl

for even my dog)!
You are charged when you pledge and then ongoing at the beginning of each month.
You can cancel your pledge or change your pledge amount at any time!
You'll get access to exclusive Patreon only content, more personalized interaction, and many exciting rewards! (look towards the right of this page!)
THE STORY OF PAD CHENNINGTON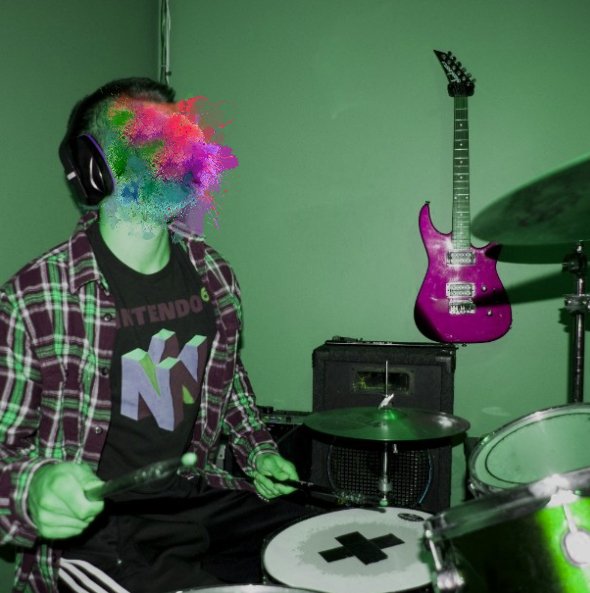 One summer many moons ago, I was in an uber with some friends on the way to the bars down by the shore. Since it was a decent drive, we decided to play a game of Jackie Robinson with our uber driver (For those who don't know, Jackie Robinson is a sports trivia game that requires one person to name a sports player who's first name starts with the first letter of the last name of the previous player stated, and it keeps going until people start struggling to name players).
A couple rounds into the game and pretty smashed from the pre-game (Henny and pineapple all day), it eventually got up to my turn again.  I got the letter "C" and, without thinking, said "PAD CHENNINGTON!"... immediately realizing I slurred my words and meant to say Chad Pennington, the mediocre Quarterback for the Mid-2000's Jets, I turned to my best friend and said the following words:
"Pad Chennington...that'd be a pretty good Vaporwave name"
And here we are!
WHY YOUR SUPPORT MATTERS
By pledging, I will be able to connect with you on a way more personal level and be able to give you exclusive rewards I know you're going to love. You will also be directly supporting my #1 goal in life. And although that goal will be hard to reach, nothing is impossible when action is taken. What is the goal you may ask?
Be able to do Pad Chennington full-time.
Ever since I started the channel, I've realized the potential of simply putting
action to an idea
; For me, it was creating a community within such a interesting, mentally provoking, and artistically advanced genre of music known as
Vaporwave
. The exchange of thoughts, knowledge, and feedback between a content creator and his community, has given me so much energy these past couple of months and it is
my number one goal to be able to fully dedicate my time to being a content creator
, expanding from YouTube and providing such a
passionate
community with a person who will always be willing to contribute content to keep the conversation going. 
If you've read this far into the page, I seriously can't thank you enough for joining me on this journey.
Much love, ur boi,
Pad ChenningtonNOTE: If you prefer, you are welcome to make a one-time donation!