Paint'Riot Studio
is creating Miniatures creations , Basing and Paintings tutorials
Select a membership level
About
EN : Hello, My name is Edward Foraz, painter and creator of Paint'Riot Studio, formerly Jean-Edou Artwork. I started figurine painting 10 years ago thanks to Games Workshop, since a few years I paint rather of the board game figurine as well as other various and varied.
Since 2015, I have been doing painting competitions at the highest level and I have already received several awards !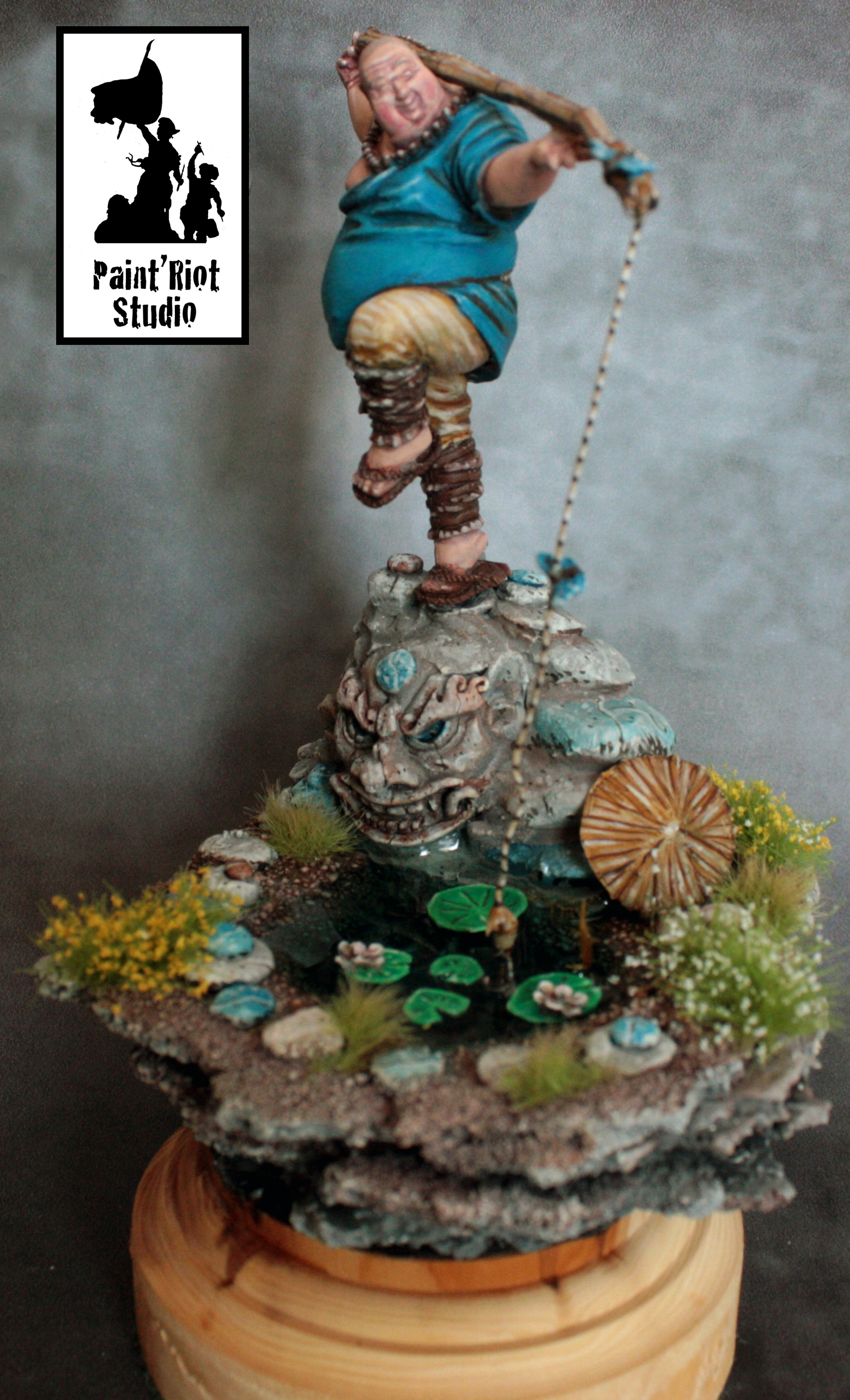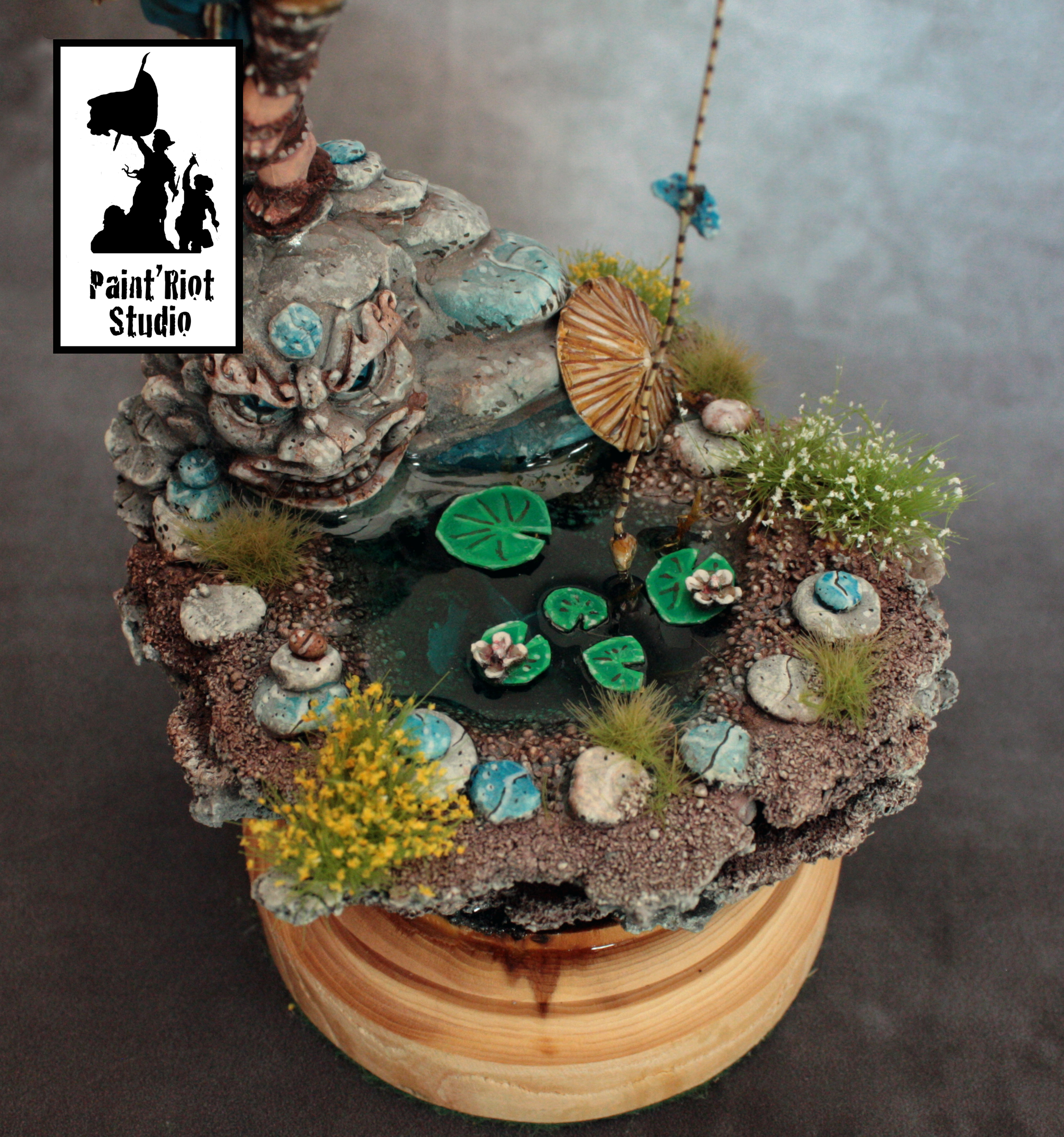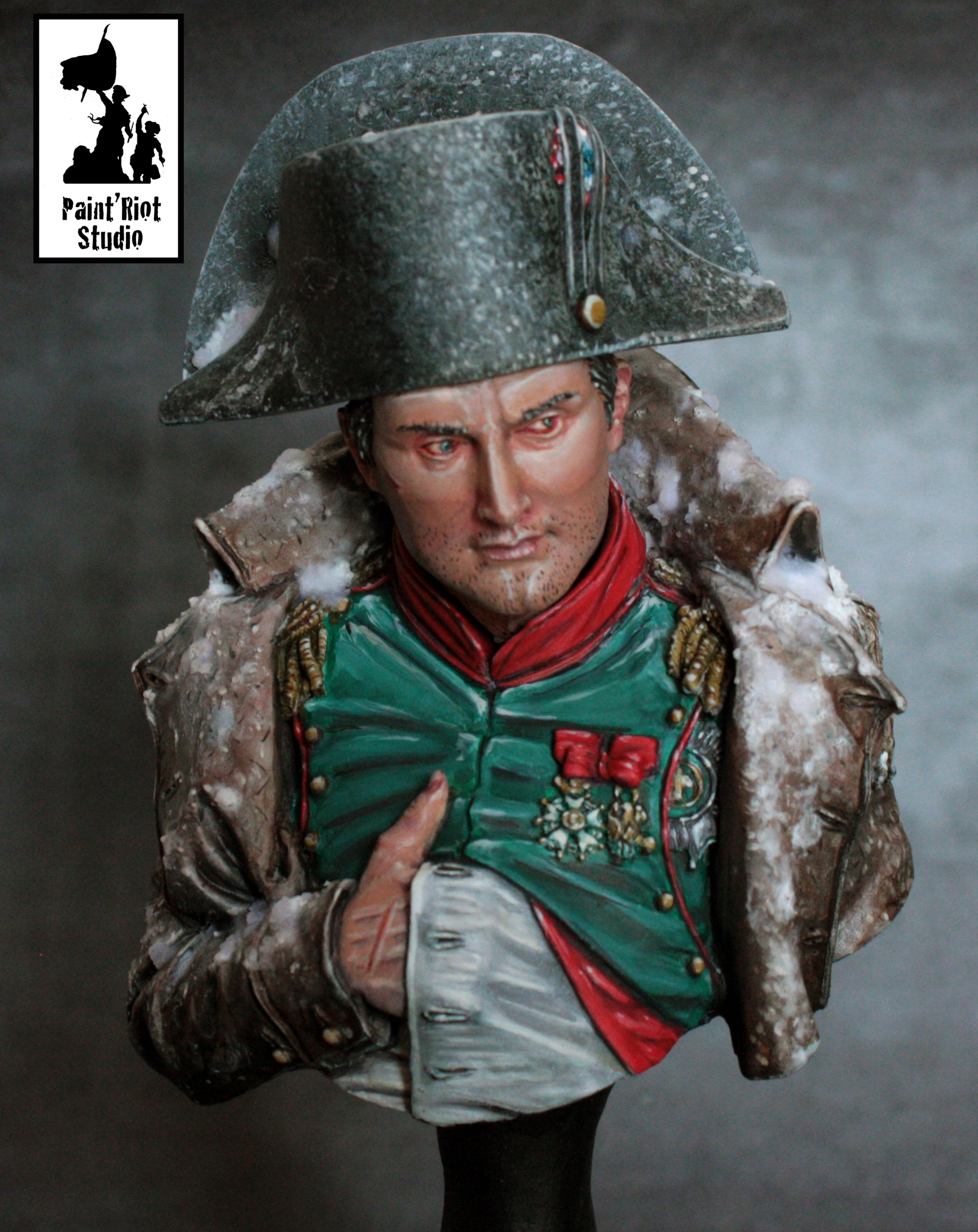 Besides that I write various articles on my website, do not hesitate to take a look.
I manage at all stages the page as well as the articles that I write on the site.
Here a link to my website :
Paint'Riot Website
Why Patreon?
I am already developing tutorials on my website, it is an opportunity to make new ones in PDF format, then in video format, following the evolution of Patreon.
I paint as well with acrylics as with oils.
In parallel to the Patreon, I am developing a range of figurines that are sculpted by myself for the largest pieces and by professional sculptors for the 32mm versions of my sculptures.
I have been sculpting for a little over 4 years.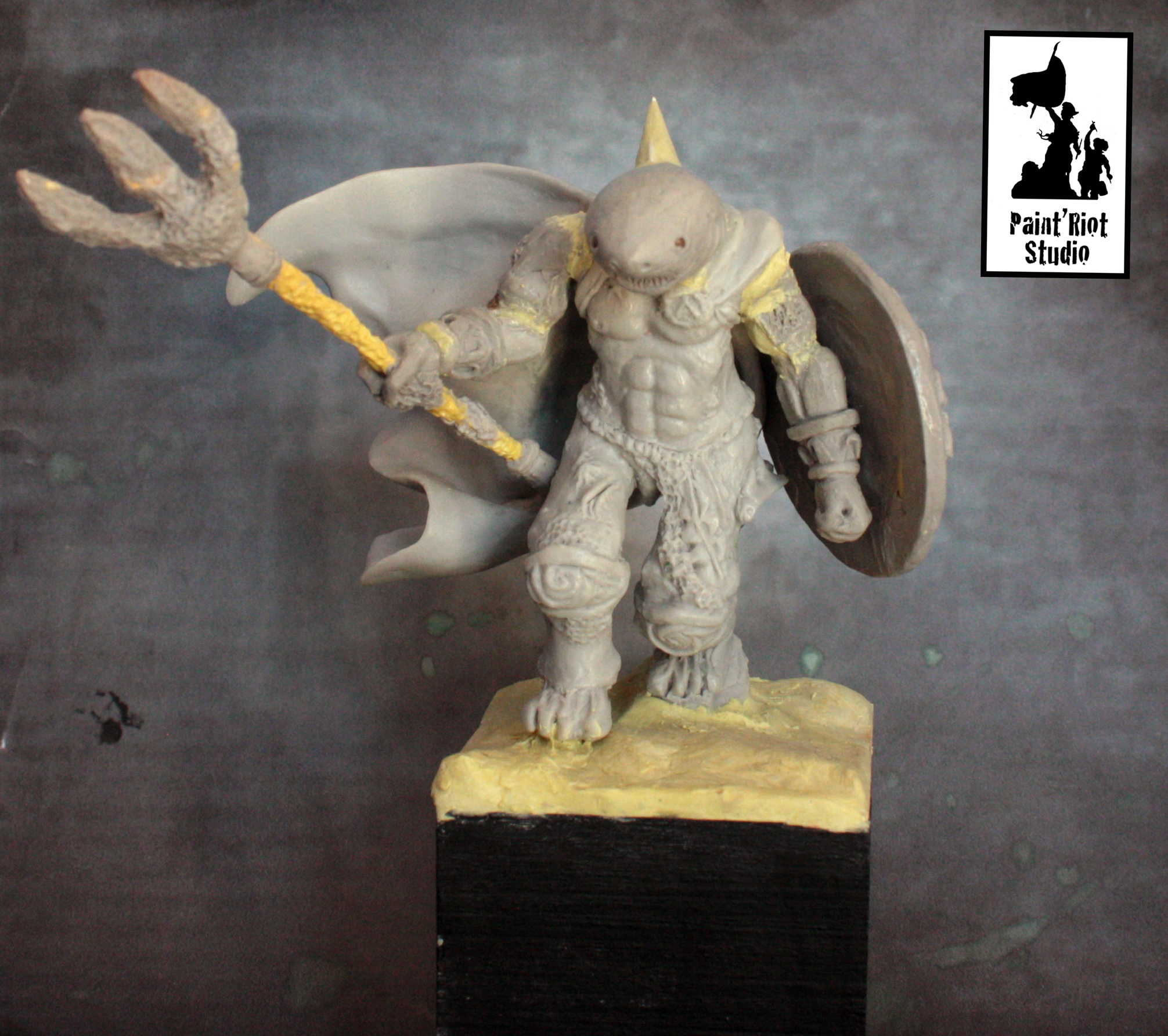 Andréhyos 75mm sculpt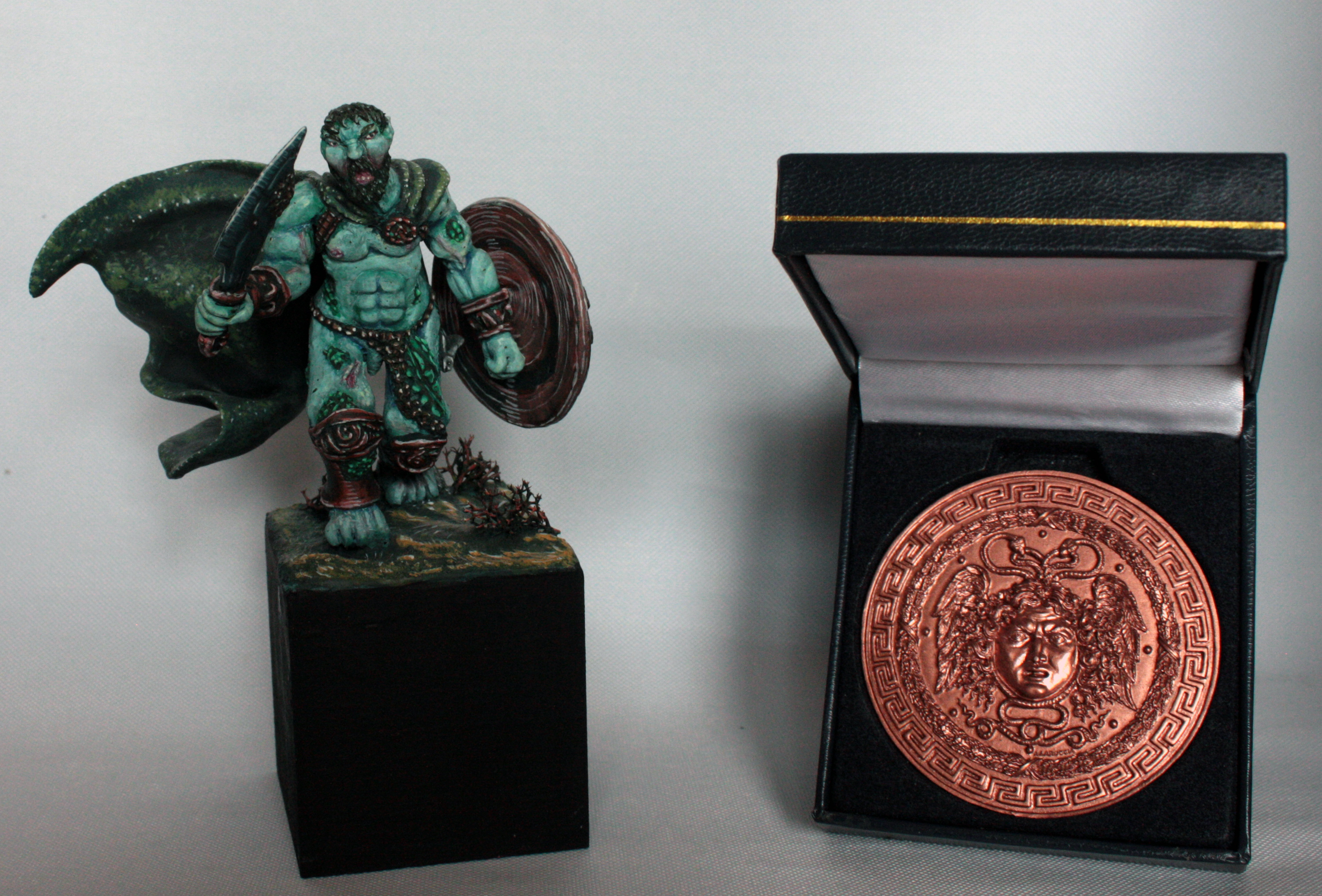 You can find Andréhyos 75mm here :
Webshop
I guarantee one PDF at level 1 and 2 per , depend how much work i have to do on it.
You will also have acess to the future scupts i'm actually working before all as well as previous extract of PDF during compilation.
Level 2 also gives access to a chance to win a figurine that I painted during the month or from my collection.
Rewards:
Level 1 : Beginner = >1 € -Tabletop Tutorial or Color guide in PDF
Level 2 : Competitor = > 5€ - Previous reward
- Competition level PDF tutorial from my projects
- Your Name at the end of the PDF
- one luck to win a monthly reward

Goal: - 50€ : Website Upgrade and Reduction coupon on Etsy for Patreon contributor
- 400€ : improve my material to produce a video per month.
FR : Bonjour, Je m'appelle Edouard Foraz ,Peintre et créateur de Paint'Riot Studio,anciennement Jean-Edou Artwork. J'ai débuté il y a 10 ans la peinture de figurine grâce à Games Workshop ,depuis quelques années je peint plutôt de la figurine de jeu de plateau ainsi que d'autres diverses et varié.
Depuis 2015, je fais des concours de peinture à plus haut niveau et j'ai déjà reçu plusieurs récompenses !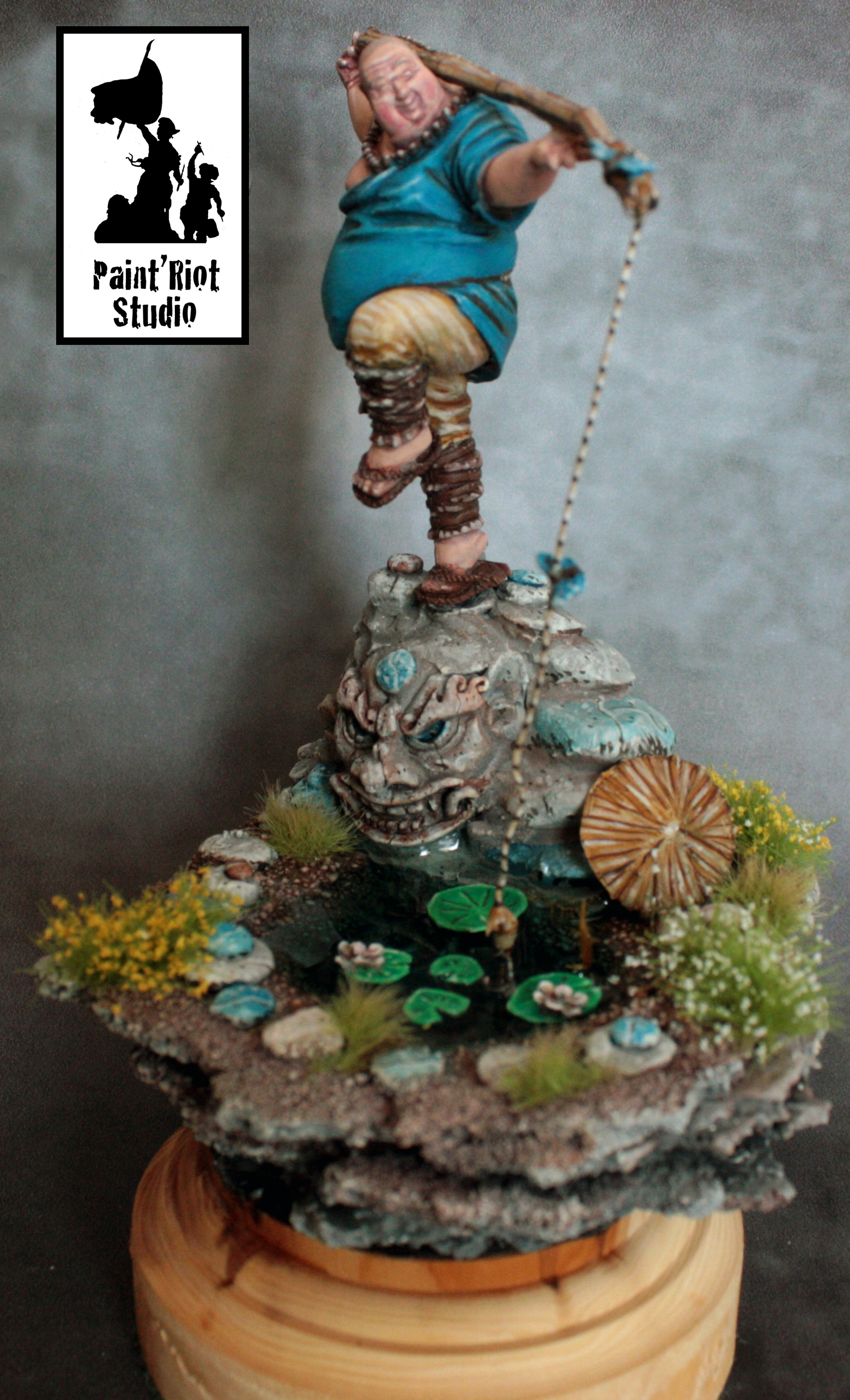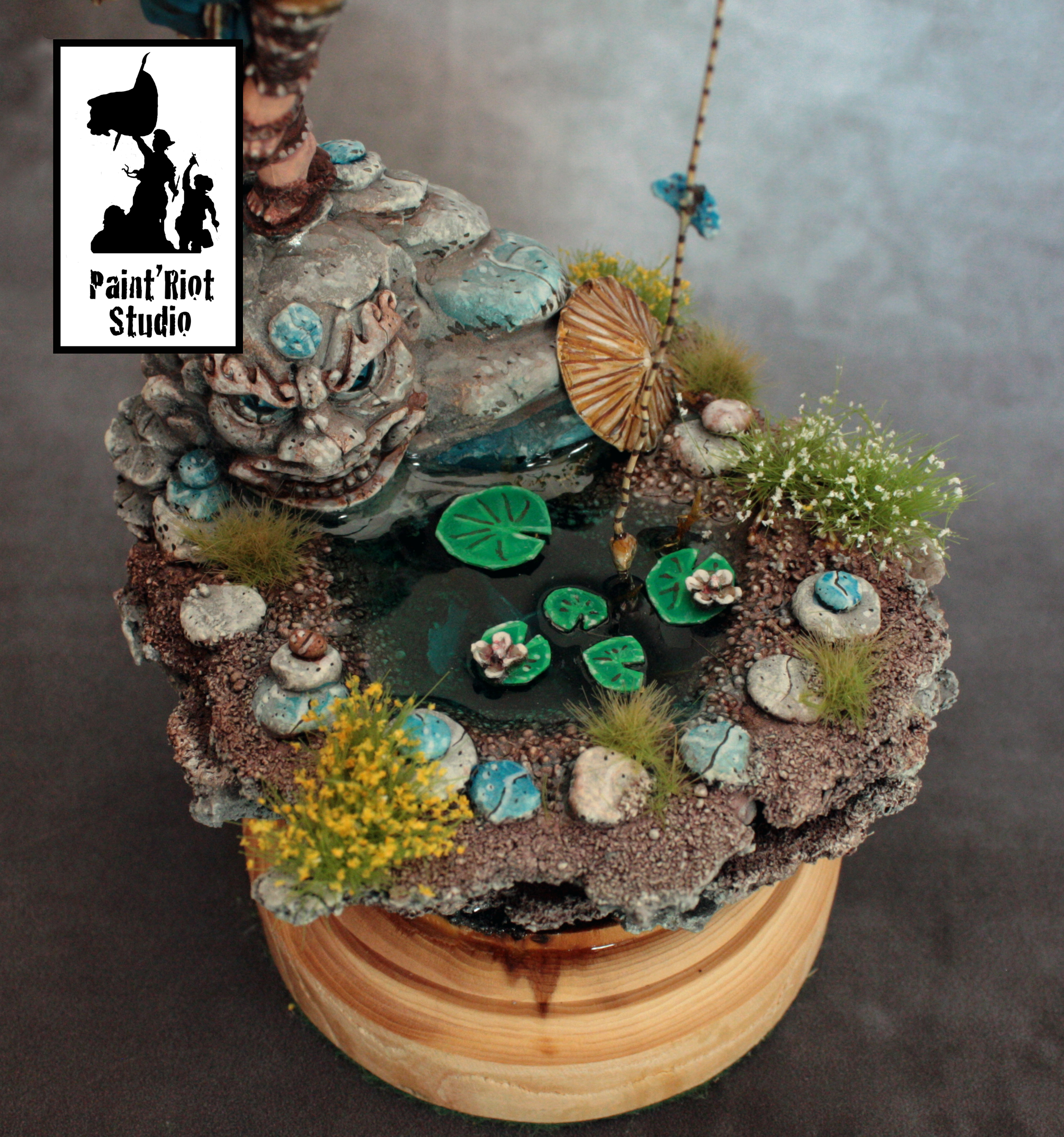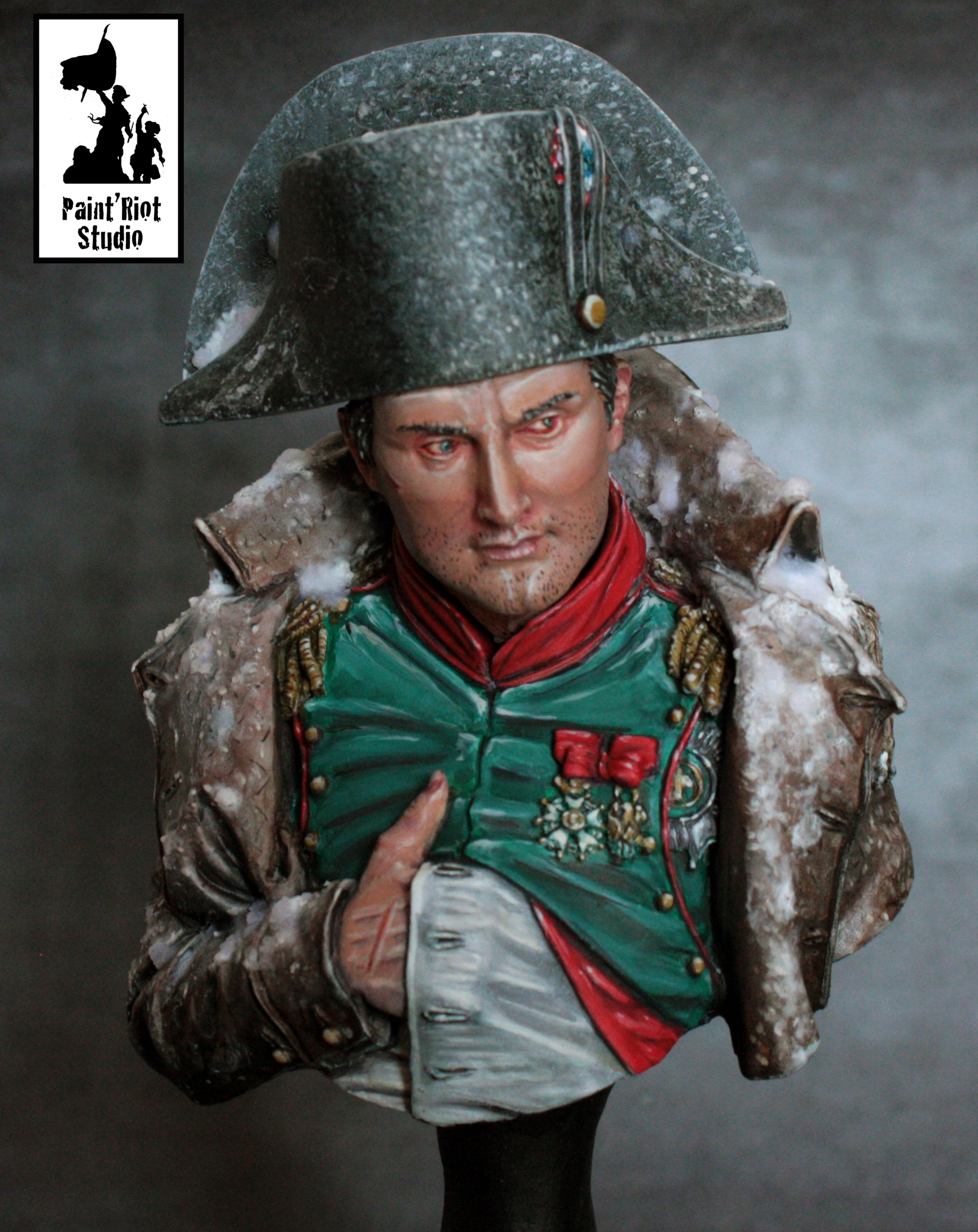 A coté de cela je rédige diverses articles sur mon site web,n'hésitez pas à jeter un coup d'œil.
Je gère à toutes les étapes la page ainsi que les articles que je rédige sur le site.
Voici un lien vers mon site web :
Paint'Riot Website
Pourquoi Patreon ?
Je développe déjà des tutoriels sur mon site, c'est l'occasion d'en faire de nouveaux au format PDF au niveau Tabletop ou exposition suivant la contribution.
En parallèle au Patreon, je développe une gamme de figurine qui est sculpté par moi-même pour les plus grosse pièces et par des sculpteurs professionnel pour les versions 32mm de mes sculptures.
Je sculpte depuis un peu plus de 4 ans.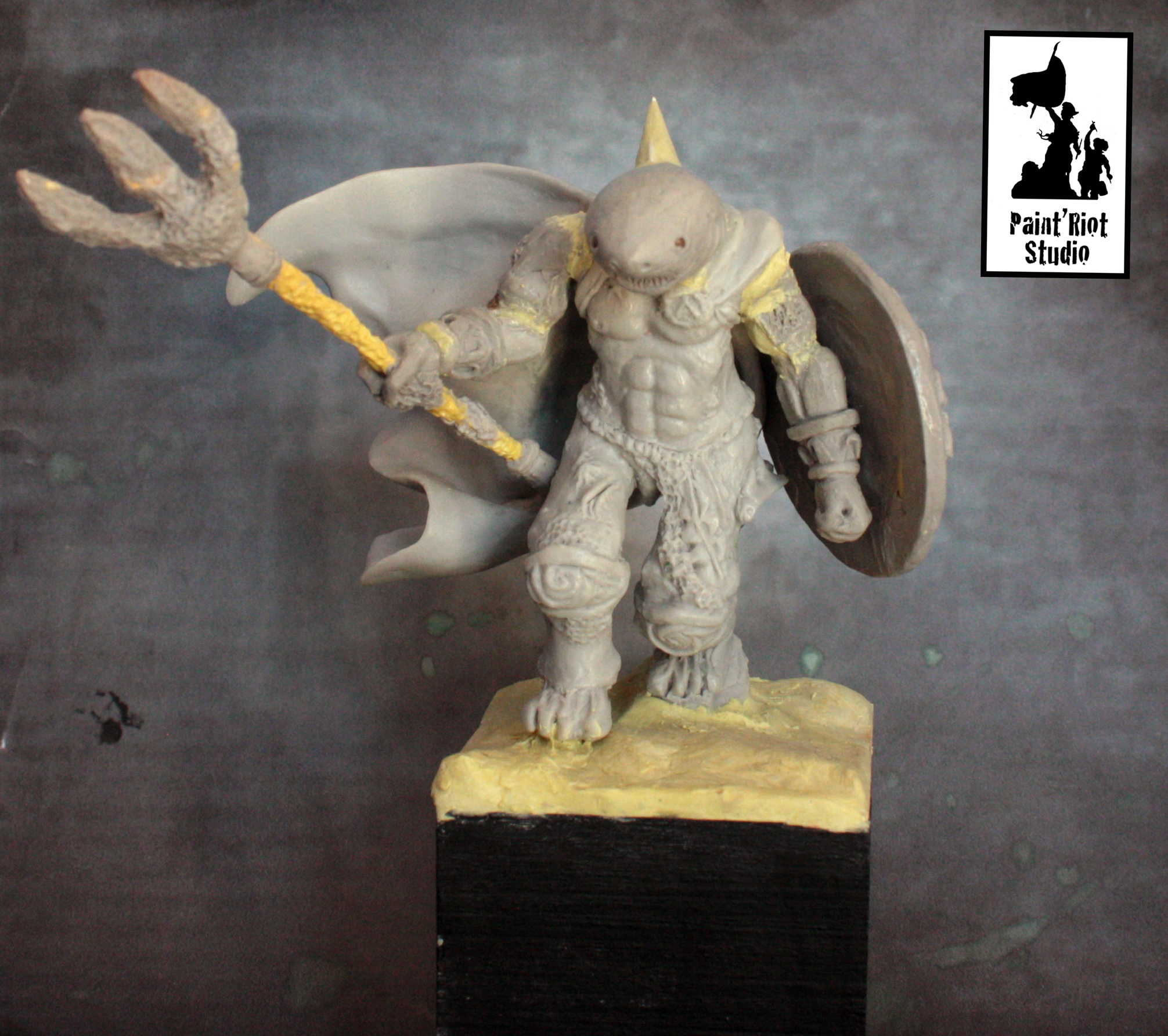 Sculpture Andréhyos 75mm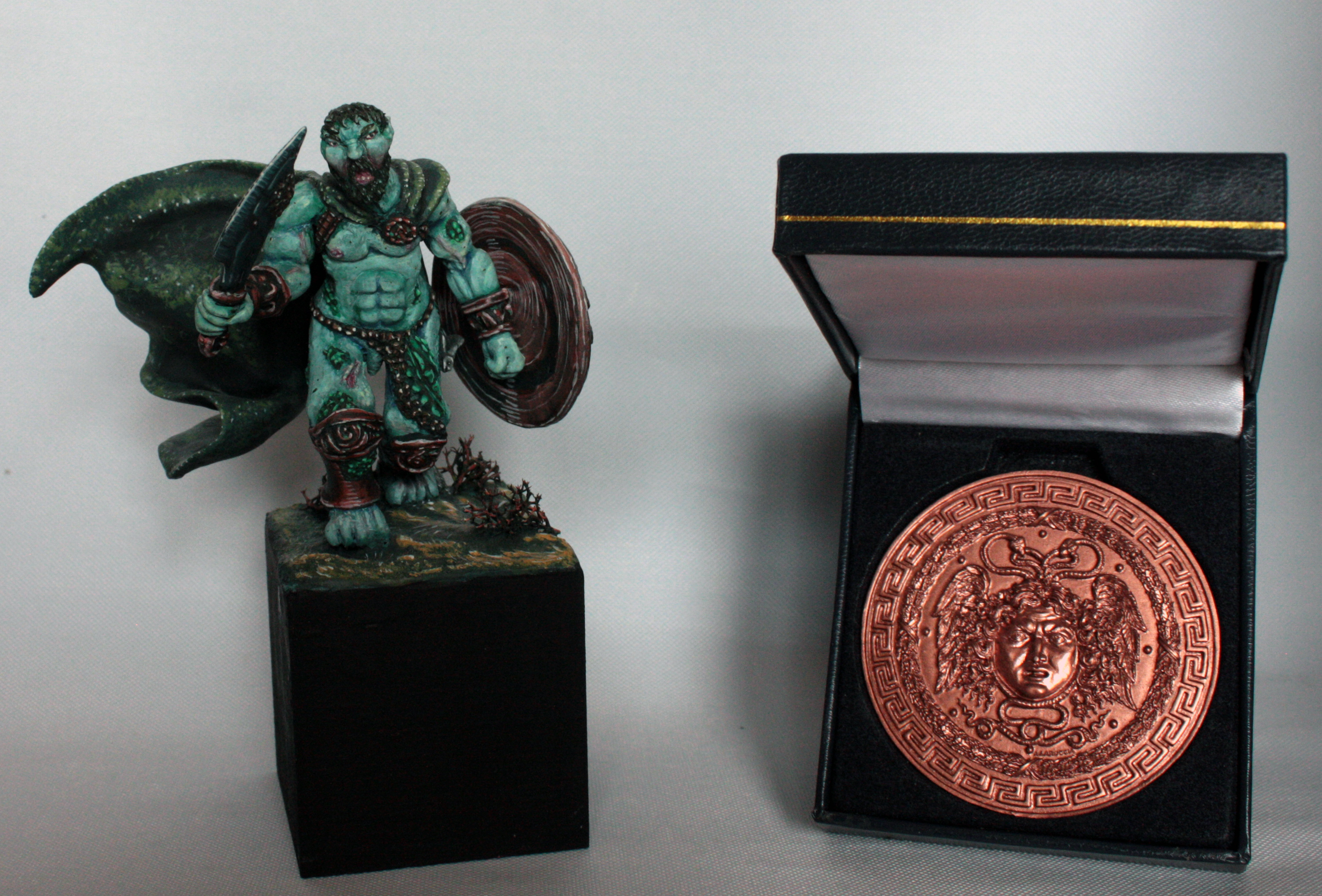 Vous pouvez trouver Andréhyos 75mm ici :
Webshop
Je garantis un PDF aux niveaux 1 et 2 par, suivant de la quantité de travail que je dois faire.
Vous aurez également accès aux future sculptures sur lequel je travaille avant tout le monde ainsi que des extraits de PDF lors de la compilation.
Le niveau 2 donne aussi accès a une chance de gagner une figurine que j'ai peint durant le mois ou de ma collection.
Récompenses :
Niveau 1: Débutant => 1 € -Tabletop Tutoriel ou Guide des couleurs en PDF
Niveau 2: Compétiteur => 5 € - Récompense précédente
- Tutoriel PDF niveau compétition de mes projets
- Votre nom à la fin du PDF
- une chance de gagné une récompense mensuel.
But :- 50€ : Amélioration du site Web et Coupon de réduction sur Etsy pour les contributeurs du Patreon.
- 400€ : Améliorer mon matériel afin de produire une vidéo par mois.
$8.15 of $59.82
per month
Website Upgrade and Etsy Coupon Code for Patreon Contributor.
1 of 2
By becoming a patron, you'll instantly unlock access to 256 exclusive posts
By becoming a patron, you'll instantly unlock access to 256 exclusive posts
Recent posts by Paint'Riot Studio
How it works
Get started in 2 minutes