Ontario Paintball Players Association
is creating an inclusive community to promote Paintball in Canada
Select a membership level
Keep the sport alive - help with hosting
Help keep the data flowing from fields, let's go to more fields together! And go live for longer!
Get to more fields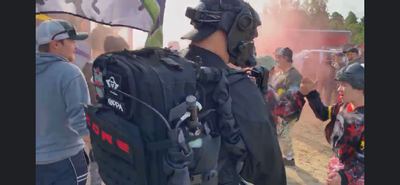 Help us get to more fields, let's go to more fields together! And go live more often!
Paintball Canada - grow it nationally
Support this tier to really help drive all initiatives of Paintball Canada forward! lets connect the country!
About
Curation of the largest paintball community in Ontario takes a lot of time, effort and energy - but the results are amazing. 

TOGETHER we have made something truly great.

TOGETHER we promote growth of our sport through sharing the stories that keep bringing us back. 

By bringing paintball to the Internet, and working with fields, stores, and players, we hope to keep paintball growing and alive in Canada.

We also help run leagues in Ottawa and the GTA, as well as attend games across Canada with live-streams and inclusive content.

SUPPORT our growth, in the hopes of a national tour - thanks for choosing to support the Ontario Paintball Players Association, Paintball Canada, and for helping to bring OUR STORY to new players.

we will thank our supporters during our live videos, and will make sure to thank them when guest starring on podcasts or streams.

Recent posts by Ontario Paintball Players Association
How it works
Get started in 2 minutes