Pam Boutilier
is creating a zoopothecary shop!
Select a membership level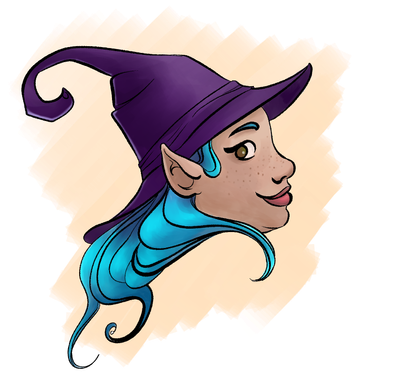 Pay what you wish
It is up to you how much you wish to give to support the work I am doing and become one of my Patron Peeps!
All of my patrons receive monthly digital downloads, sneak peeks of future art and projects, input into some of the art I am creating and special deals in my ETSY and Webshop.
Patrons who support at a higher level will also receive intermittent physical rewards such as art prints, stickers, bookmarks or other little surprises.  The cost of packaging and shipping these rewards means that I can't ship them to everybody - but I will post an update each month to let patrons know whether they can expect a physical reward. 
About Pam Boutilier
HELLO!

My name is Pam Boutilier. I also readily answer to 'Boots' or 'El Capitan'.
My art business is called 'Cat in a Box Studio'.
WELCOME to my Patreon page!
I assume you are here because you like my art,
well buckle up and settle in because on this page you'll get to see
ALL OF THE ART
.
I created this page because I got sick and tired of trying to curate my content on some sites to attract art directors and publishers, keeping my fine art and pet portraits separate and directed at people who might want a commission. I was spending way too much time trying to figure out who wants what, while also holding back art that might 'dilute' my message or style. 
The more great advice I tried to follow the more constrained I felt
and it all led to me shouting (to the cat)
"I JUST WANT TO MAKE ART AND SHARE IT!!"
So this site was born.
Patreon originated as a place for artists and creators to generate income, and since this is my career I
do
need to generate income from my art. So if you wish to subscribe to this page and give a dollar a month to support the creations I am making, please click that subscribe button! 
HOWEVER
I kept thinking
'Why can't this also serve as a place where I can gather a community of people who are interested in the work I am doing?'
. ALL the work.
As in, I don't have to try to target specific demographics with specific art.
Why couldn't I put it all here, organize it, and when you come to visit you can browse just the bits you are interested in, or look through the whole thing. 
YOU as a fan of my work have control over what you see.
Not Facebook's algorithm, not my 'best guess' of what you want to see.
YOU CONTROL WHAT YOU SEE.
You don't have to pledge any money - just click '
FOLLOW
' the way you would on other social media and you'll get to see all the awesome stuff that I post here.
WHAT THE HECK WILL I FIND HERE?
The kind of art you will find here will be General Audience friendly
(I'm not averse to art-nudity, but I won't post it here).
My main areas of work are currently:
PET PORTRAITS (cats, dogs, horses)
ANIMAL ART (scratchboard and digital)
CHILDREN'S BOOK ART (digital)
WHIMSICAL CHARACTERS
FANTASY/MAGIC
WILDLIFE (occasionally)
STILL LIFE (occasionally)
TIMELAPSE RECORDINGS ('speedpainting') OF ART CREATION
But wait, there's more!!
I have
two
goals with this Patreon page:
1) To build a community of people who appreciate my work.
To support this I am offering all of my content FREE to everyone and asking only that you 'FOLLOW' me so I can get a sense of how many people are watching (and get feedback from my fans).
2) To generate some income.
I am doing art for a living now, so I hope that those who have both means and inclination will subscribe financially will do so. Check out my subscriber reward tiers to see what kind of goodies you can get (from postcards to custom digital illustrations).

LASTLY....
If you like X but have no interest in Y...
This page is very new, and I'm taking a risk by NOT curating my art offerings to target specific demographics - so as of yet, I don't know who will come here or what you will want.
SO TELL ME!
If there's something that brought you here and would bring you back, let me know!
If there's stuff I'm posting that just gets in your way, let me know!
Feedback is the only way I'll be able to shape the content of this page to make it a space that you can come visit and enjoy when you need some downtime or inspiration!
THANK YOU FOR COMING BY!!
~ Pam

"I've always wanted to be.... a lumberjack!"
My goal is to slowly grow followers and patrons, the income from Patreon allows me to continue creating and sharing art!
1 of 1
Recent posts by Pam Boutilier