Tallulah Cunningham
is creating fantastical illustrations & colouring pages
Select a membership level
The Teaspoon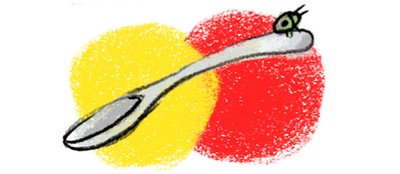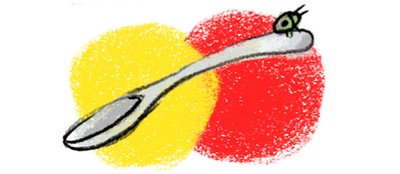 Every drop nourishes.
This gifts me with a new pencil, 1/15th of a decent sketchbook or 1/30th of a bottle of prime ink, or other such studio consumables. Teaspoon Tier patrons have access to all my past free posts (from June 2020) and updates on any new public posts.

The Dessert Spoon
Sweet access to process sketches and WIPS that don't make it to my social media feeds.

+ access to sketches of a new pygmy unicorn species each month as this project develops.
+ early access to posts

Jar of Sketch Jam
I already live stream on a weekly basis, patrons in this tier get to influence what I have on my desk and when I live stream to better suit their own availability. If I get three or more patrons in this tier then I'll kick off an additional fortnightly studio session.

About Tallulah Cunningham
Welcome! If you're here then you have probably encountered my art, or met me in person, or been pointed this way by a friend.
Thank you for investigating further!
On to a bit more on me:
My name is Tallulah and I am a creative based in Australia. My bread and butter work is a mix of Natural History illustration – the drawing of plants and animals for publication and education and more recently illustrations for RPG and Sci-fi book covers.
Patreon is the cauldron for which I set aside time and resources to pour into my own projects (some of which are tier rewards), sharing the process images as I simmer ideas from initial sketches to the finished, hot-off-the-drafting-table, finished art/items.
Patrons
, and
Followers too
, provide the coals and kindling that not only help fuel these doings but also help me light my way to prioritise subsequent projects.
I have a literal box stuffed with ideas that include one-off visual puns, paper sculpture, a unicorn field guide, enamel pin ideas, embroidered patches,and Rapunzel as a sci-fi comic (still at *very* early stage). Many of these ideas require immense amounts of time and research invested in them before they can become reality.
You can get an idea of my current and past projects through the
"Posts" tab
above.
📯Patreon helps me give and gives me help:

I find it easier to procrastinate on finishing creative projects for myself than I do work for other people especially if they don't have a clear deadline. I also love kicking off new ideas and disappearing down conceptual rabbit holes. Having the tenacity to stick to one thing can be hard when some new and shiny idea occurs to me and I can see it in my head, ready to be put on paper.
I also love making things for other people, but my tendency to do this at random diverts a lot of energy and focus from completing my own art projects.
Patronage gives a solution – Here I can harness my love of giving things to others by working on my own ideas. By making my art projects for Patrons rather than myself alone I actually set time aside to advance them.
The reward tiers will give you an idea of what I am currently producing. I am always open to suggestions for other rewards and the Tier content will evolve over time as existing projects finish and new ones kick off. Patrons will also get early notice for when both commercial and personal projects I've been working on are released in hard copy, and discounts on products when I can swing them for you. All this for less than a cup of coffee* a month.
PROJECTS:
Presently (did I say one main project... )
Sappho, The Tenth Muse (kids book concept)
Levelling up my landscape and anatomy drawing (via Schoolism)
Field Guide to Pygmy Unicorns
Occassional steampunk animal stickers/magnets

Previously
Alphabestiary colouring book (copies still available)
Yoga Animals
Delivery Dinosaur colouring pages
Japanimals colouring pages
Middle Earth Motorcyclists (I want to revisit this but am resisting...)

Pending plate clearing
Enamel Pin collaboration(s)
Itchy Animals exhibition
Wax seal designs

You can
Follow
me here it won't cost you a groat and you'll get access to the public posts I share, or on other social media (
Instagram
-
Twitter
-
Twitch
). Also please feel welcome to share any of the public posts on your social media and/or leave a comment on the ones you like best.
What is this thing called "Patreon"?
Patreon inverts historic Patronage systems: Instead of one rich person having a stable of sculptors, poets and painters glorifying them, creatives are encouraged and enabled by many patrons that each chip in a little to enable the creation of content through monthly (or per item) donations.
Pockets are to let - but like what I do and want to help? A boost on your social media, send a link to a friend, or a comment on a post is as good as the cost of a lamington and cup of tea - your social capital is as valuable if not more than financial capital.
A note on how I use the Goals section:
Patreon gives the option of having financial goals or # of patrons to unlock goals. This hasn't been working for me in terms of being useful to motivate - instead I've populated the goals section with things I want to achieve - when I get that goal hit, regardless of number of patrons it has listed, I'll
update it to have been achieved. If you'd like me to focus on one of the goals still pending just let me know and I'll mentally bump it up my priority list
*Did you know civet-digested coffee can be $30-80 per cup! Madness!

Please do be aware that Patreon processes pledges are in US dollars and at the beginning of each month. Be assured that you can amend your pledge at any time as a patron.
Monthly Botanical illustration of something in season in my neighbourhood. Possibly an ink drawing also done off the reference sketches.
3 of 10
By becoming a patron, you'll instantly unlock access to 370 exclusive posts
By becoming a patron, you'll instantly unlock access to 370 exclusive posts
Recent posts by Tallulah Cunningham
How it works
Get started in 2 minutes