Path To Manliness
is creating a brotherhood for highly motivated men
Select a membership level
Decanus
Become part of my Brotherhood ~ Join the Path to Manliness Discord server
One of the biggest reasons why men lack masculinity in the modern world is they don't have a tribe of fellow warriors
Let's fix that - join our tribe of elite men on their mission of self-assertion and inner strength
Discuss all topics related to masculinity in their dedicated channels, or simply unwind away a long day of crusading hard
Challenge your fellow men in the Gladiatorial Arena! Challenges will keep your sword sharp and ready
Also, lets get the hell off social media - this server is all you'll ever need
Includes Discord benefits
Centurion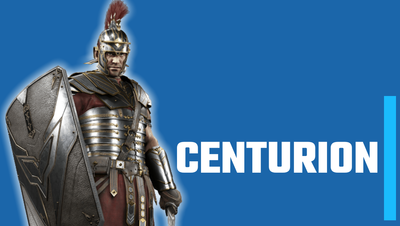 Have your burning questions resolved
Submit question(s) for the monthly Q&A episode of the Path To Manliness podcast
I'll answer it in as much detail as I can
Follow-up on your question, if you'd like, through Discord DMs after the show goes live
Access to
Decanus
tier included
Includes Discord benefits
Primus Pilus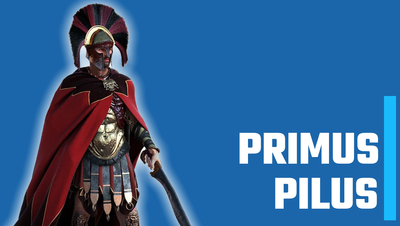 The Centurion tier, but with access to the Library of Alexandria
Each month, you'll be sent two of my eBooks, of your choice, significantly cheaper than the RRP
Of course, you gain access to the Discord and Q&A submission too
Disclaimer
Patreon charges you on the day you sign up, then again on the first of the month.
I will honor you with an eBook for each billing cycle, so don't worry about being overcharged
Access to
Decanus
and
Centurion
tiers included
Includes Discord benefits
About
Society Needs Warriors to Step Up
Young men feel lost and rudderless in modern life. They're stuck pursuing a safe life they are supposed to live rather than the life they truly want. And everything from school to parents to the media tell them to sacrifice their own fulfillment for the safe route. These men are then left to fend for themselves even if they find themselves disillusioned, depressed or angry.
I've seen how traditional male spaces have cast out traditional men. Many of the traditional male sources of information such as male magazines have been corrupted by advertisers who want a more feminized and consumer oriented customer.
Today there are few places where men feel comfortable being men and are able to speak their minds. For nearly two years now I've been speaking my mind about my disgust for the way traditional men are ostracized and ignored in modern society.
Men are searching for father figures because their father was taken from them by a corrupt family court system, he was a poor father, or other unfortunate circumstances.
With the rise of Jordan Peterson, it is abundantly clear that many young men are searching desperately for a strong role model to provide guidance and direction. Jordan Peterson is just the tip of the iceberg. He's become a sort of gateway drug for young men to find the world of self-improvement. There are many other men like me who are raising their concerns and sharing what they've learned to help their brothers.But one of their biggest frustrations is finding a tribe of like-minded men. You are the average of the five people you spend the most time with. And many of you are letting your friends drag you down to their level. Here at The Pathfinders, you can upgrade your social circle with more motivated and driven connections. Society needs warriors to step up and help shape the future. Will you heed the call?
If this site reaches $25 a month, I will buy a microphone to increase the quality of my videos.

I am considering starting a regular podcast but only if there is real interest in this idea.

Also, shoot me a message on Twitter if you are personally interested in this idea. I would love to gauge the level of interest in this. Or message me about potential topics.

1 of 2
Become a patron to
Connect via private message
Recent posts by Path To Manliness