RealityNotFiction
is creating Content that will not be on YouTube ie; unfiltered, uncencered,
Select a membership level
A Show of Support to 'RNF'
- This is the first tier ONLY $1 a month
-Thank you for your support to my channel RNF
-Exclusive Video's Not on YT!
Daily Interaction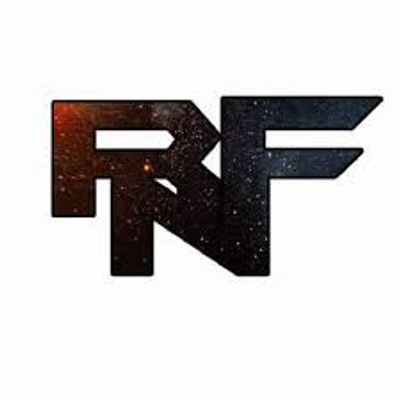 -Second tier for ONLY .16 cents a DAY:
 $5 a month (unlimited, uncensored, & TRUTH) 
-Will answer an "email or DM daily" (this platform) 
-Weekly Video's
Daily Video's & Interaction
Limited (14 remaining)
-Third tier for ONLY .32 cents a DAY:
 $10 a month (unlimited, uncensored, & TRUTH) 
-This is my Full-time job (T.D)
-Daily and Weekly Video's
-Will answer "emails or DM's daily" (this platform) 
About
**There are different tiers, but for ONLY .16 cents a day ($5 a month) OR .32 cents ($10 a month) you will have unlimited, uncensored, daily videos! As well as an "email OR DM" daily contact with my Patreons. Thank you Patriots - RNF

Hey Patreon Family, first I would like to thank anyone who supports me via Patreon, pay-pal & subscribe to my YouTube Channel "RealityNotFiction". I would not be able to make as much content without your support. I demonetized my own work here on YouTube. Why you may ask, with the attack on FREE SPEECH, this is the tiny bit of control/freedom that I have. I would rather work for you Patriots than a third party such as YT. I am an American Patriot, but this 'WAR' around the world, called the great awakening. It is 'We, The People'. 

Now to a few jobs that I had in the pass. I started out in the security field when I was only 18 years old. Worked as a LPO Supervisor. With being a supervisor loss prevention officer, my duties included going to court every Wednesday. Was a PI, private investigator for a few years. While in college for criminal justice, I was fortunate enough to receive a letter from X-police department to start my career. So I left college for the police academy. Unfortunately, I had a career ending injury. That ended my short career in my love to help people. This was a very serious injury where my leg was almost amputated. Total time in was three years, so I DO NOT receive any partial pension. In my state, you need a minimal of 5 years to receive partial pension. Then I had the privilege of working for a different police department in the RT-TOIC, real time tactical operations intelligence center, as a crime analyst. You may of heard of this in a movie or a tv show. We call it the "TOC", which is eyes and ears for the LEO's on the street. It is a 6 million, state of the art surveillance system and never before seen technology here on our soil. The "TOC" is often referred to in the US military.

God Bless every person reading this and their families! - WeThePeople - Patriots around the World! 



Patriots, my first goal is 50 patrons. This will allow for better gear to be able to edit and upload at a professional level. Also, I will be able to have video chats with you guy's. With my training and experience i'll be able to interact much more with my patrons. I have an injury from serving my Country and would love to serve at this full-time. My promise to all of you guys is, I have your SIX and will always be here for any advice / knowledge that you would need. Thank you so much. 
1 of 1
By becoming a patron, you'll instantly unlock access to 99 exclusive posts
By becoming a patron, you'll instantly unlock access to 99 exclusive posts
Recent posts by RealityNotFiction