Paul S. Flores
is creating Theater
Select a membership level
We Have Iré - Dj Leydis Dance Playlist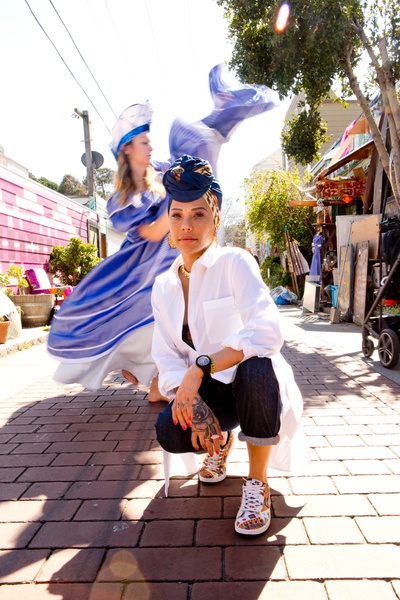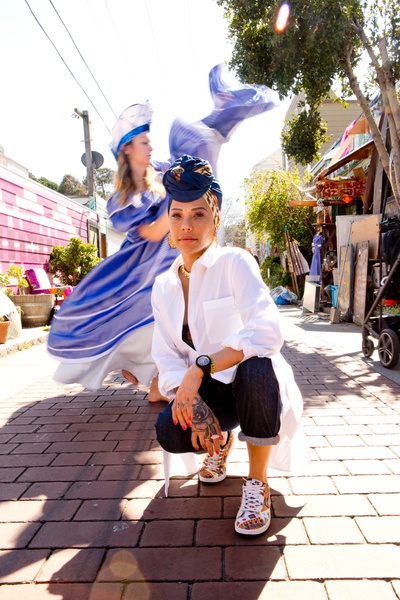 For the newest patrons who want to sample the musical selections of one of the best Cuban Djs in the World, DJ Leydis and her playlist created for We Have Iré
Eleggua
The master of the Crossroads: Receive a bottle of Cuban rum when you donate $21/month. 
About Paul S. Flores

Paul S. Flores is opening the door for empathy and action with docu-theater drawn from real life and the words of real people. His newest project "We Have Iré" focuses on the true stories of Cuban-American artists and the influence of Afro-Cuban traditions today.  

Combining spoken word and theater from Flores, with live jazz music from Yosvany Terry, modern dance from Ramon Ramos Alayo and hip-hop beats from DJ Leydis, "We Have Iré" highlights the true experiences of Afro-Cuban and Cuban-American artists as they seek to define their voices in the United States. The show also highlights the triumph of immigrant Latinos as they find success through hard work and "iré," the Lucumi condition of being blessed with a positive energy. Flores is particularly excited to share his story of investigating his personal and family connection to Cuba, the place where his grandmother was raised.

 As a Cuban-American artist, I also recognize how important it is to stay connected to the island of my ancestors and their traditions. After many visits to Cuba over the last 22 years, I have developed a deeper understanding of Cuban immigration and how culture travels between countries and mixes with local communities. This is my effort to share what I have learned about being Cuban in the United States. This is also the story of Africans in Cuba, and how they brought their religious and cultural practices to the Caribbean, and then to the United States with a powerful influence on Latino culture today. "We Have Iré" highlights the true stories of Cuban artists, the risks they take in a new country, and the ways in which Lucumí, or Santería, manifests itself for its followers in times of greatest need.

My collaborators are highly accomplished Afro-Cuban, immigrant and Latinx artists, including Grammy nominated jazz musician Yosvany Terry, as well the first Cuban Female Hip-Hop DJ to play at the White House for President Obama, Dj Leydis, and celebrated contemporary Afro-Cuban dancer and choreographer, Ramon Ramos Alayo. The project is directed by the USA Artist Award winning Puerto Rican director Rosalba Rolón of New York City based Pregones Theater, and includes video design by Puerto Rican documentary filmmaker Eli Jacobs-Fantauzzi. 
The project is commissioned by Yerba Buena Center for the Arts and co-produced Pregones/Puerto Rican Traveling Theatre, and will have its premiere in May 10-12, 2019 at YBCA in San Francisco, and later at GALA Theater in Washington DC in December 2019, before its January 2020 New York City premiere at Pregones Theater and scheduled to tour to Miami Light Project in Miami, MECA in Houston, MACLA in San Jose, and Los Angeles Theater Center. 

I'm using Patreon to build a MONTHLY individual donor base that can help me meet development costs in real time to produce the premiere of We Have Iré in May 2019 in my hometown of San Francisco. We are asking each donor for $21/month through May 2019. Your monthly contribution of $21 will help cover costs for artist travel to New York, California and Havana, for rehearsals and development. Your contribution will also cover direct artist fees related to paying Afro-Latino musicians and dancers for rehearsal time and meetings. Other costs include visual production, video editing, documentation and promotion so we can show our audience what we are developing. 

"We Have Iré" will bring you inside the lives of some of the most dynamic and accomplished Afro-Cuban and Cuban American artists today.  For your donations we will reward you with Cuban products, rum, cigars, music, clothing and other designs direct from the island. We will provide videos and photos of our development process in Havana, Camaguey, Santiago de Cuba, as well as our development process in New York City, Los Angeles and San Francisco. Once the production finally is realized we will be on a national and international tour, and will share those exciting experiences with you. We invite you to join us on this journey. 

For your monthly contribution of $21 or above, YOUR NAME WILL BE MENTIONED IN ALL PRINTED EVENT PROGRAMS in every city. We will also invite special donors of $50 per month to VIP RECEPTIONS at our openings in San Francisco, New York City, Washington DC, Los Angeles, Miami, Havana and around the world as we head on tour, including to Havana in 2020.
Wouldn't you like to join us at our opening in Havana, Cuba?

Coja el tren! Que pare quien tenga frenos. Jump on the train. Can't stop, won't Stop.  

 
 



 

$28.60 of $25,000
per month
Production expenses for "We Have Iré," a multidisciplinary theater project about four Afro-Cuban and Cuban-American artists, and the joy they experience and the struggles they endure to be professional artists between Cuba and the United States. Financing is needed to continue research of various Cuban religious legends such as the connection between Oshun and La Virgen del Cobre, as well as researching Cuban immigration process through legal visa lottery, and gathering testimony by survivors of the dangerous journey across the Caribbean Sea to the United States on small rafts. We are requesting funds to cover expenses for guests musicians and dancers, as well as costs for documentation and video production expenses are included.  


1 of 1
By becoming a patron, you'll instantly unlock access to 3 exclusive posts
By becoming a patron, you'll instantly unlock access to 3 exclusive posts
Recent posts by Paul S. Flores
How it works
Get started in 2 minutes