Penance RPG
is creating Epic Fantasy Adventure in Weekly Podcast Form
Select a membership level
NPC
Our Eternal Thanks! 
Name on hall of fame!
Every level of support is a huge thing to us, thank you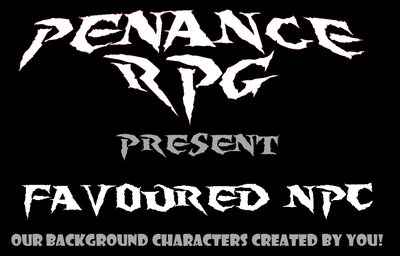 Favoured NPC
As NPC PLUS
Access to our weekly Abyssal Archives for behind the scenes secrets and discussion of the adaptation process
Suggest an NPC for Nikoli to include at some point!
Every level of support is a huge thing to us, thank you   
Bard's Tale
As Favoured NPC PLUS
Suggest a song to Nikoli for him to write you an RPG Hook/Intro tale based on the song! 
 
Every level of support is a huge thing to us, thank you    
About Penance RPG
Welcome Adventurers to the Cave of Penance RPG
We are a small group of Storytellers who have been bringing you bizarre tales of mysterious fantasy and high adventure for over 2 years. We started with the Original Penance RPG series, adapted the printed D&D 5e adventure Curse of Strahd, produced a mini series of Call of Cthulhu, and put together a variety of one-shot experiences. We've run a Hallowe'en special throughout October.
We're now releasing our descent into murky adventure, Plummet, and clawing our way through our adaptation of Out of the Abyss! Abyss marks our 7th project, and to help us keep producing the exciting content you enjoy so much, we ask you to support our humble quest here on Patreon. We endeavour to bring you entertaining, high quality episodes each and every week. While we love writing, recording and our tales for you all, such an amount of hard work comes at a cost.
If we are to continue the Storyteller's path, we require the support and assistance of incredible listeners to continue to grow and become more than we currently are, to reduce the levels of stress that come with working for the outside as well as for our podcast.
NB: while our work is not 18 rated, it is advisable to not allow younger children to access unsupervised. Around 16+ will be fine
Thank you! Now we can start to upgrade equipment and software to improve and refine the listening experience
2 of 3
Recent posts by Penance RPG
By becoming a patron, you'll instantly unlock access to 36 exclusive posts
By becoming a patron, you'll instantly unlock access to 36 exclusive posts