Penny Arcade Performance
is creating performances, biographies, livestreams, coaching & mentoring
Select a membership level
TIER 1: "Longing Lasts Longer"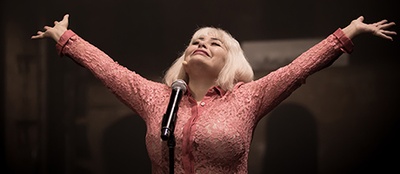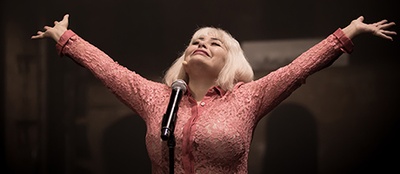 For this amount you'll have access to every Penny Arcade Patreon post.

Longing Lasts Longer is a recent show of mine, available for viewing on Patreon, has toured to 44 cities around the world. It's been called a blend of razor sharp satire, memoir and comedy, Longing Lasts Longer's street smarts and exuberance, opens a crack in our planet's post-gentrified landscape.
TIER 2: "Bad Reputation"
For this amount you'll have access to every Penny Arcade Patreon post plus you'll receive a digital copy of my Semiotext(e) book, Bad Reputation. Published by Semiotext(e), Bad Reputation contains three of my scripts with penetrating essays by Stephen Bottoms, Ken Bernard, Chris Kraus, Sarah Schulman and Steve Zehentner. Plus it's loaded with exotic photographs!

Bad Reputation is also my all girl revenge show that examines the co-optation of the "bad girl" image by the art and entertainment world, which shuns women it perceives to be truly dangerous. Expect Bad Reputation to be uploaded to Patreon in 2021!

TIER 3: "New York Values"
For this amount, you'll have access to every Penny Arcade Patreon post plus you'll receive a digital copy of my Semiotext(e) book, Bad Reputation and a holiday gift like a Penny Arcade coffee mug!

New York Values is my show that is an autopsy on the death of bohemia. The beautiful 2002 production from PS122 in New York is available for viewing on my Patreon.
About Penny Arcade Performance
If you appreciate my free-thinking on social media or ever attended one of my live performances and felt the current of individual freedom and community circulating in the room...I'm bringing that and all my 70 years of theatre and life experience here to Patreon.
If you are looking for original provocative content that will guide you in your own quest for self realization, I think there's so much here that will support and inspire you.
- Penny Arcade
PENNY ARCADE PERFORMANCE PATREON
In March of 2020, my theatre partner Steve Zehentner and I, started this Patreon page. On Patreon I'm sharing 35 years of my experiences as a international performer and downtown New York icon by uploading videos of all my plays, biographies from our Lower East Side Biography Project, and producing live events, readings, and Q&A's with you my Patreon subscribers. Every week, we upload or stream one piece of luminous content.
HOW PATREON WORKS
: Patreon is based on the pay-what-you-wish monthly subscriber model. You can subscribe for as little as two dollars a month and by subscribing, you will have
exclusive access to unique Penny Arcade content.


Setting up your monthly subscription takes just a couple minutes. You can pay through your credit card or through Pay Pal.
THE THEATRE OF PENNY ARCADE

For Patreon subscribers, we will dig deep into my archive of my 16 full length shows, with over 800 performances performed in over 65 cities around the world.
From my solo first performances with a rock band beginning in 1985, my twelve ensemble plays, my international hit show Longing Lasts Longer, we have video of all of them. We will share one-off performances, work in progress performances and finished pieces.
You will be able to peer behind the scenes to see my process for creation and learn the details about each production.
Over time you will gain access to my entire body of work.
THE LOWER EAST SIDE BIOGRAPHY PROJECT
We will also present completed biographies and unedited interviews from our Lower East Side Biography Project. The Lower East Side Biography Project is a biography series and oral history archive that Steve and I created in 1999. The LES Biography Project's biographies and archive works to ensure that future generations have access to the mad souls of invention that built this New York City neighborhood's reputation as an incubator for authenticity, rebellion and iconoclasm.
You will have a intimate experience with some of New York's most renown artists and culture makers including Judith Malina, Jonas Mekas, Holly Woodlawn, Jayne County, Tom O'Horgan, Tuli Kupferberg, Sarah Schulman, Danny Fields, Bruce Benderson, Taylor Mead, Betty Dodson, Steve Ben Israel and many many more. The LES Bio archive holds over 1400 entries.
EXCLUSIVE LIVE EVENTS ON PATREON

On Patreon, we are creating original interactive livestream events including readings from my developing memoir, poetry, performances, interviews with cultural icons and Q&A's with you my Patrons.
We are also archiving on Patreon all of the livestreaming events I do on Facebook, Instagram and Zoom, so you won't miss anything I'm doing.
I think there is a lot here to inspire you. I hope you will join my Patreon community.
xoPenny

ABOUT PENNY ARCADE:
Penny Arcade occupies a rare position in the American avant-garde, and now in her 52nd year of performing she shines, as Patti Smith recently told her, "with an unmistakeable inner glow". A runaway at thirteen, a reform-school graduate at sixteen, a performer in the legendary New York City Play-House of the Ridiculous at seventeen, and an escapee from Andy Warhol's Factory scene at twenty, Penny Arcade emerged after a long apprenticeship in radical, queer, rock and roll theatre at the age of 34 in 1985 as a primal force on the New York art scene and an originator of what came to be called performance art. Arcade's brand of high camp, high content, street-smart, rock and roll experimental theatre showmanship has influenced generations of artists all over the world and her take no prisoners authenticity, humor, honesty and wisdom has made her an icon of artistic resistance the world over.
www.pennyarcade.tv
.
https://www.facebook.com/pennyarcadesuperstar


Profile Photo: Jasmine Hirst. Banner Photo: Albie Mitchell
By becoming a patron, you'll instantly unlock access to 118 exclusive posts
By becoming a patron, you'll instantly unlock access to 118 exclusive posts
Recent posts by Penny Arcade Performance
How it works
Get started in 2 minutes