People Make Games
is creating games journalism
Select a membership level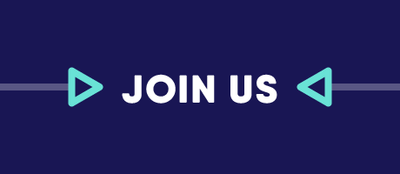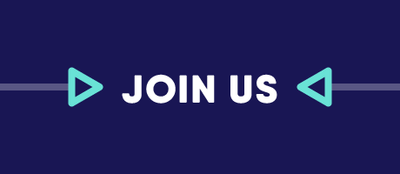 Unlocks access to our Patron-only Updates. If anything important is happening on the channel, you'll be the first to hear it.
We'll also invite you to join our PMG Discord Server, home to one of the nicest gaming communities on the Internet.
Includes Discord benefits
You'll be able to watch a monthly bonus video in which Chris takes you behind-the-scenes at People Make Games.
Plus: Patreon updates & Discord access.
Includes Discord benefits
You'll see your name appear in the credits of each and every video we publish.
You'll receive a Director's Commentary for our work, shortly after the original video has been published.
You'll get exclusive episodes of Bad Idea House, our show all about the videos that never made it onto the channel.
Plus: Monthly bonus video, Patreon updates & Discord access.
Includes Discord benefits
About People Make Games
People Make Games couldn't exist without the support of people just like you: our patrons!
Over the past two years, we've worked on some really ambitious projects, like travelling to Hong Kong
to meet an esports player
silenced by one of gaming's biggest corporations. We've
filled Peter Molyneux's dining room
with video games, we've tracked down
a golden Nintendo meant for the Queen
and we've investigated the link between
Neopets and… Scientology?
We're only just getting started, but we need your help to fund this work. In exchange, we offer our patrons a whole bunch of cool rewards, from bonus videos to a monthly art print, designed by Anni, delivered straight to your door!
People Make (More) Games?

As you'll have heard in the video above, we're super excited to be welcoming Quinns onto People Make Games! He's going to be producing a brand new series, in which he explores the vast (and often quite bizarre) world of real-world games and sports. Things like Japanese Precision Walking, Extreme Airsoft or... Quidditch?
We've been desperate for a way to feature more amazing stories on PMG, without sacrificing the quality we hope you've come to expect. Working with a third person allows us to do just that.
This series will be running alongside our usual episodes, so there's still going to be just as many video game documentaries to enjoy. But oh my gosh, are we thrilled to be offering something new in between those videos.
Why Patreon?
The kind of stories we tell require a lot of work. Weeks of research, interviews, writing, rewriting, storyboarding, illustrating, animating, filming and editing. It's a lot. And that's the way it should be.
Patreon allows creators to spend more time on their work, prioritising quality over quantity. It means relying less on YouTube for an income and as a result, it means we can tell stories because they're the right stories to tell and not because they'll get the most hits.
What are the benefits of becoming a patron?
First and foremost, you'll be the reason we get to do what we do. People Make Games couldn't exist without the generous support of its audience. But we do offer some fun rewards too!
All of our $2+ patrons gain access to the People Make Games Discord server. You'll spot Anni, Chris (and now Quinns!) hanging out there, but more importantly, it's also a great place to get to know the rest of the wonderful PMG community.
At the $5 tier, you'll receive an exclusive monthly video in which Chris talks you through what we've been working on recently and anything important we're thinking about regarding the channel or what's going on in the world of games.
Here's our Patreon Show from January
, if you want an idea of what to expect.
$10 patrons will see their name included in the credits at the end of every episode, plus you'll receive a directors commentary for all of our work!
Check out this example from our Nuclear Gandhi video.
At $20, you'll receive a bespoke art print from Anni each and every month accompanied by a note from the team. Just let us know your address and we'll handle the postage! Look how great these things are:
And finally at our highest tier… there aren't actually any other rewards. You'll receive everything mentioned so far, but this is really just a tier for those who want to help us grow. Hopefully, the last two years have shown you that we put your funding to the best possible use! We intend to keep doing exactly that.
Anything else to say?
Just a big, massive thank you. We work super hard to make PMG what it is, but this is a dream job for all of us. Your support means so much.
Become a patron to
Unlock 117 exclusive posts
Connect via private message
Recent posts by People Make Games
How it works
Get started in 2 minutes