Petit Poisson Rouge/Kleiner Roter Fisch/Little Red Snapper
is creating Kinderbücher/Livres pour enfants/Childrens' books
Select a membership level
Membre de la communauté/Mitglied der Community/Community member
Un exemplaire signé de chaque livre (Veuillez nous faire savoir votre langue préférée) / Ein signiertes Exemplar von jedem Buch nach seiner Erscheinung (Bitte geben Sie die gewünschte Sprache an / A signed print of the book whenever one is released (please state your language preferences)
Annonciations préalables / Vorankündigungen / Previews of upcoming releases
Petit Poisson honoraire / Kleiner Fisch ehrenhalber / Honorary Little Snapper
Des "making-of" / "Making of"s
Textes et images non publiées / Unpubliziertes Material / Unpublished text and images
Plus comme pour les membres / Plus wie für Mitglieder / Plus all previous rewards
Grand Poisson / Großer Fisch / Big Snapper
Pour ceux qui participent avec $20 ou plus / Für alle, die mit $20 oder mehr mitmachen / For anyone participating with $20 or more:
Notre gratitude éternelle, une telle contribution va nous permettre de faire des plans / Unsere ewige Dankbarkeit,  solche Beiträge erlauben uns zu planen / Our eternal gratitude, such pledges will allow us to actually make plans
De belles surprises / Schöne Überraschungen / Nice surprises
Plus comme pour les autres / Plus wie für die anderen /Plus all previous rewards
About Petit Poisson Rouge/Kleiner Roter Fisch/Little Red Snapper
LINKS TO VIDEOS IN ENGLISH BELOW / LINK ZUM DEUTSCHEN VIDEO WEITER UNTEN

THIS IS A MULTI-LANGUAGE PROJECT AND PAGE. FOR THE ENGLISH TEXT, PLEASE SCROLL DOWN. THANK YOU!
CECI EST UN PROJET MULTILINGUE, VEUILLEZ TROUVER LES VERSIONS ALLEMANDES ET ANGLAISES PLUS BAS. MERCI.
DIES IST EIN MEHRSPRACHIGES PROJEKT, FÜR DIE DEUTSCHE VERSION, BITTE NACH UNTEN SCROLLEN. DANKE.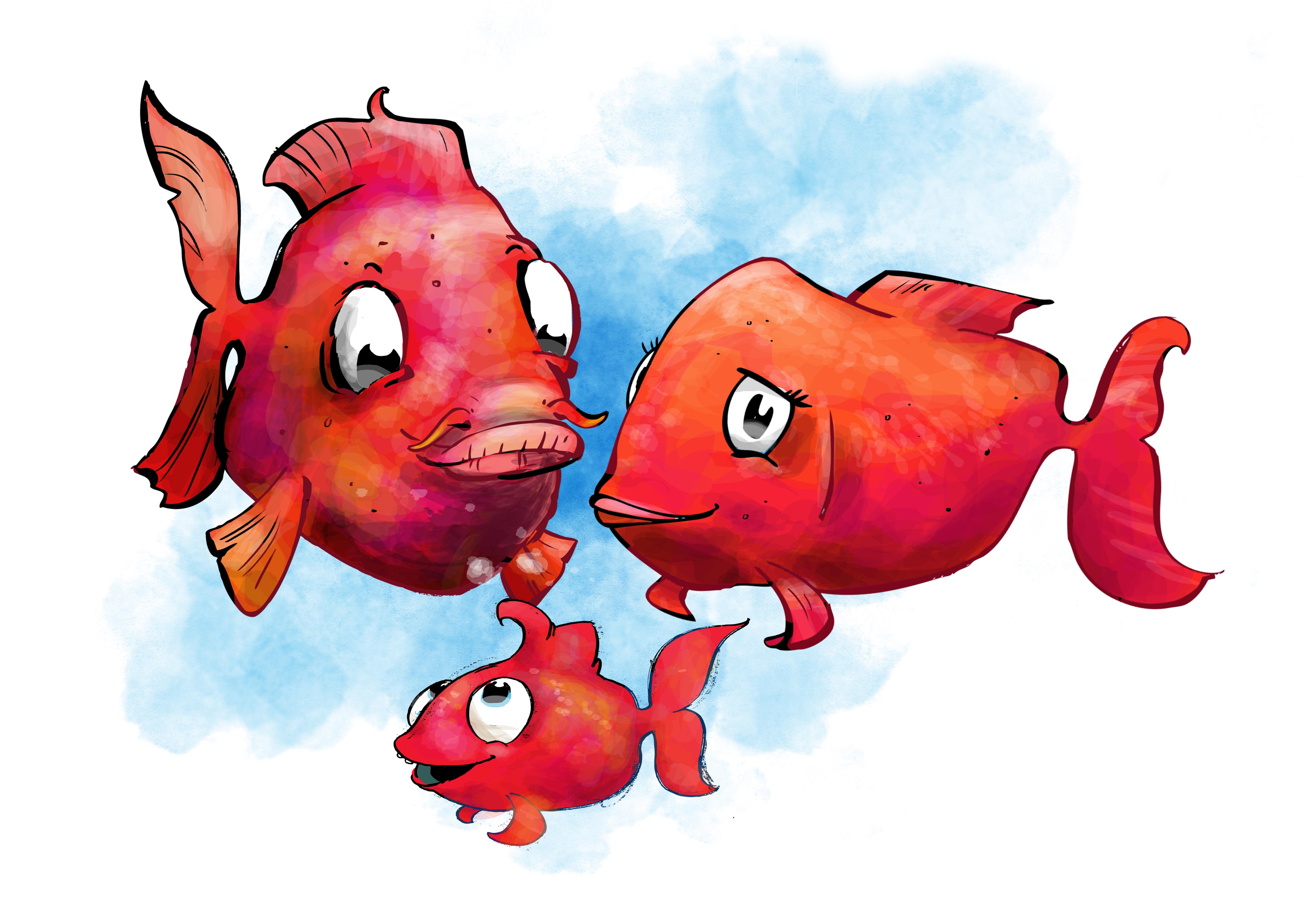 Version Française:
Le Petit Poisson Rouge est un projet dont mon fils cadet et moi rêvons depuis des années, plus précisément depuis que j'ai commencé à lui raconter les histoires du PPR avant qu'il n'aille se coucher. Voyez ici la vidéo d'introduction:
Le projet du PPR et son financement sur vidéo
Il a toujours adoré ces aventures que, d'ailleurs, je lui ai racontées en français, et l'idée d'en faire une série de livres est venue de lui.
Je me disais bien que le succès d'un tel livre dépendait de toute une série de facteurs dont la chance, mais je n'aurais jamais cru qu'il fallait investir autant de travail dans sa réalisation. Mais étant donné qu'entre-temps le PPR et ses exploits ont trouvé pas mal d'amateurs, je me suis décidé à me lancer dans cette entreprise.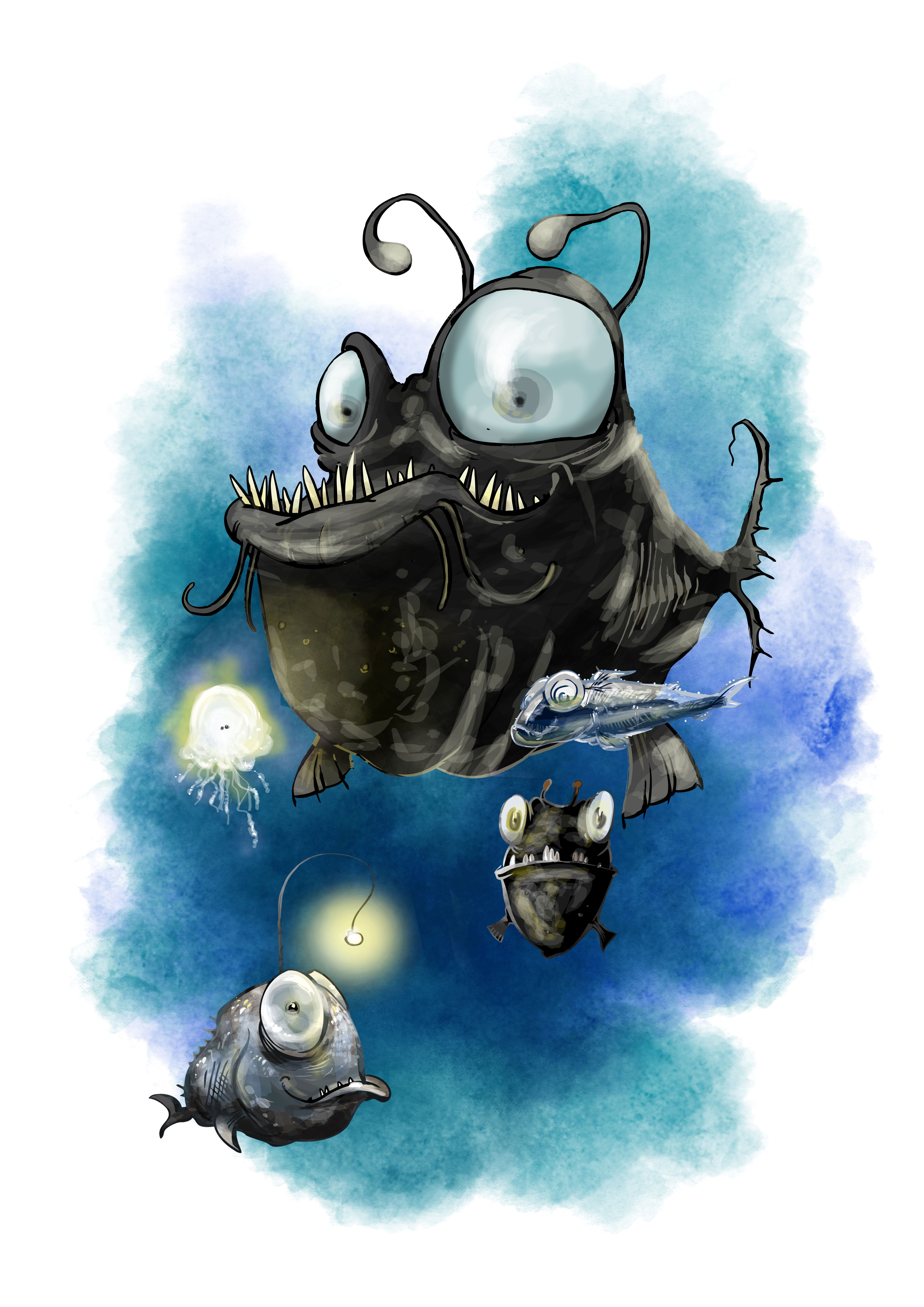 À côté de ses aventures, le PPR s'engage aussi avec beaucoup de verve pour la protection des océans et la recherche maritime.
En ce qui concerne les histoires, notre but est de publier une série de cinq livres au moins, et de mettre ainsi à la disposition des parents d'enfants de cinq à onze ou douze ans un bon nombre d'histoires qu'ils pourront lire aux petits. Vu que pendant les quinze dernières années j'ai été obligé de lire bon nombre d'histoires mortellement ennuyeuses pour moi en tant qu'adulte, j'ai tenté d'écrire les aventures du PPR de manière à ce qu'elles soient divertissantes aussi bien pour les enfants que pour leurs parents.
Nous avons publié les premières histoires sur le site
www.lepetitpoissonrouge.fr
, nous allons prochainement en publier d'autres, et d'ici-là nous aimerions pouvoir faire imprimer le premier volume - huit histoires, bilingue français-allemand - et ensuite les histoires suivantes dans des volumes qui devraient contenir huit à dix aventures.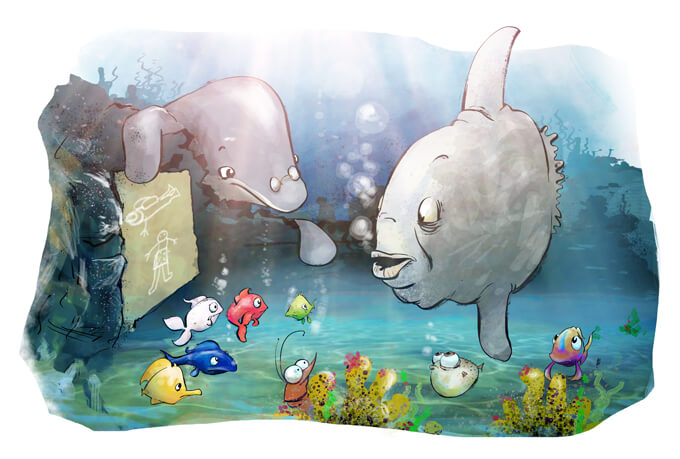 Tenez-nous les pouces pour que cela réussisse, et si vous vouliez bien soutenir notre tentative de «crowd funding», nous vous remercions d'avance !
Le résultat de notre projet Patreon va nous permettre de :
Faire traduire les histoires en anglais ;
Faire illustrer les aventures du PPR à partir du numéro neuf ;
Développer le site internet ;
Produire des maquettes du livre pour les envoyer aux éditeurs potentiels;
Faire la promotion des livres et produire du matériel publicitaire ;
Visiter des salons du livre.
Notre but est de voir le premier volume des aventures du Petit Poisson Rouge paraître déjà en automne de 2017.
Trouvez-nous sur Facebook sous
Petit Poisson Rouge
et sur Youtube ici:
Le Petit Poisson Rouge/Youtube.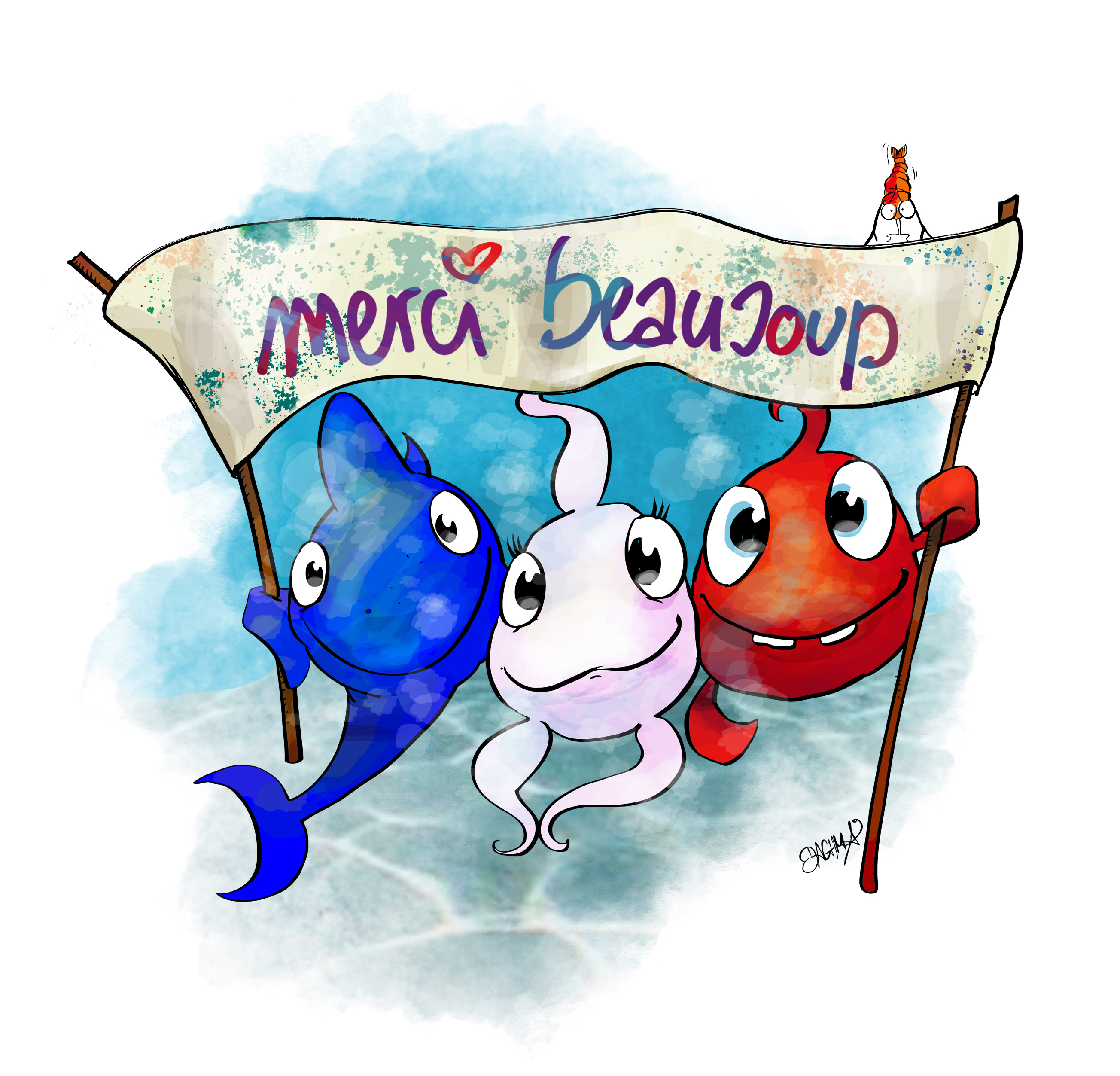 Deutsche Version:
Der Kleine Rote Fisch ist ein Projekt, von dem mein jüngster Sohn und ich seit Jahren träumen, genauer gesagt seit ich damit begonnen habe, ihm die Abenteuer vom KRF als Gutenachtgeschichten zu erzählen.
Einführungsvideo zum Projekt "Der Kleine Rote Fisch"
Er hat die Stories von Anfang an geliebt, und es war seine Idee, sie auch zu publizieren. Ich habe auf französisch erzählt, und meine Mutter und ich haben die ersten Geschichten auch auf Deutsch übersetzt. Dieses Projekt soll unter anderem weitere Übersetzungen, auch auf Englisch, finanzieren.
Mir war klar, daß der Erfolg eines Buches von vielen Faktoren abhängt, nicht zuletzt vom Glück, aber ich hätte nicht erwartet, daß die Umsetzung einen so großen Einsatz erfordern würde. Allerdings haben wir bisher sehr gutes Feedback zu den Geschichten erhalten, so daß ich mich entschlossen habe, den Schritt in die Veröffentlichung zu wagen.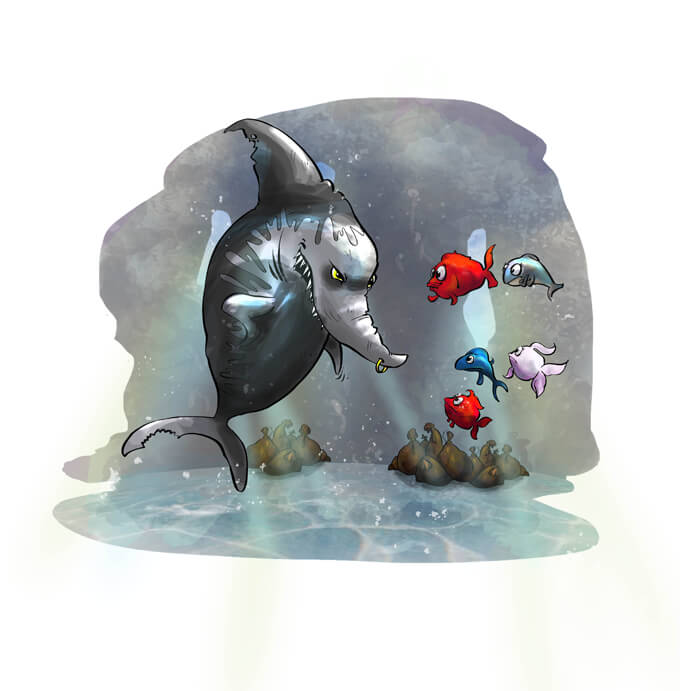 Neben seinen Abenteuern engagiert sich der Kleine Rote Fisch auch aktiv für den Schutz der Ozeane sowie die Meeresfoschung.
Was die Geschichten angeht, so ist das Ziel , eine Serie zu publizieren, die aus mindestens fünf Büchern bestehen soll. Damit hätten Eltern ein großes Repertoire an Vor- oder Selbstlesegeschichten für fünf- bis elf- oder zwölfjährige, jeweils mit einer Dauer von ca. zehn bis 15 Minuten. In den letzten 15 Jahren war ich oft gezwungen, Stories vorzulesen, die für Erwachsene unerträglich langweilig waren. Ich habe daher versucht Geschichten zu gestalten, die auch die vorlesenden Eltern mit amüsieren können.
Die ersten Abenteuer sind auf
www.derkleinerotefisch.de
bereits verfügbar, weitere folgen in Kürze. Diese acht Stories werden in einem franzüsisch-deutsch gehaltenen, zweisprachigen Buch auch auf Papier veröffentlicht. Anschließend möchten wir gerne so weit sein, daß die weiteren Abenteuer in einer Serie von Büchern mit acht bis zehn Geschichten herauskommen kann.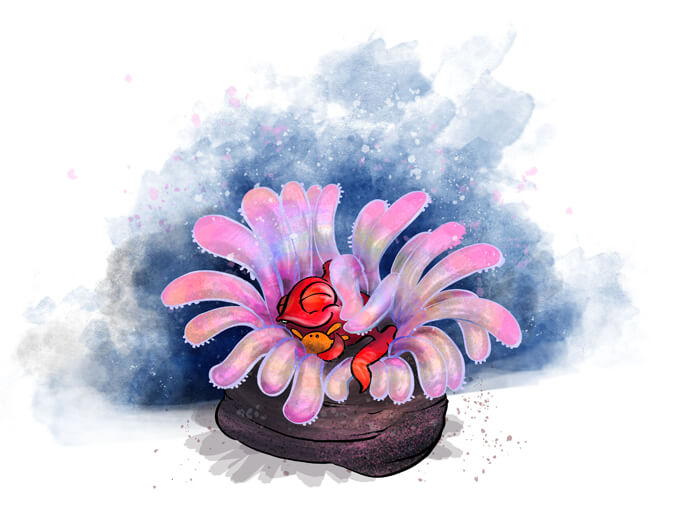 Drücken Sie uns bitte die Daumen, und wenn Sie unser Projekt unterstützen möchten, dann danken wir Ihnen im Voraus ganz herzlich!
Das Ergebnis des Patreon-Projekts wird uns bei den folgenden Vorhaben helfen :
die Geschichten ins Englische übersetzen zu lassen
die Illustrationen ab Geschichte Nummer neun weiterzuführen
die Internetpräsenz weiter zu entwickeln
Buchdummies zum Versand an Verlage zu erstellen
Werbung und Marketingmaterial zu finanzieren
sowie Buchmessen zu besuchen
Unser großes Ziel ist es, das erste Buch noch im Herbst diesen Jahres gedruckt zu sehen !
Sie finden uns übrigens auch auf Facebook unter
Der Kleine Rote Fisch
und auf Youtube hier:
Der Kleine Rote Fisch/Youtube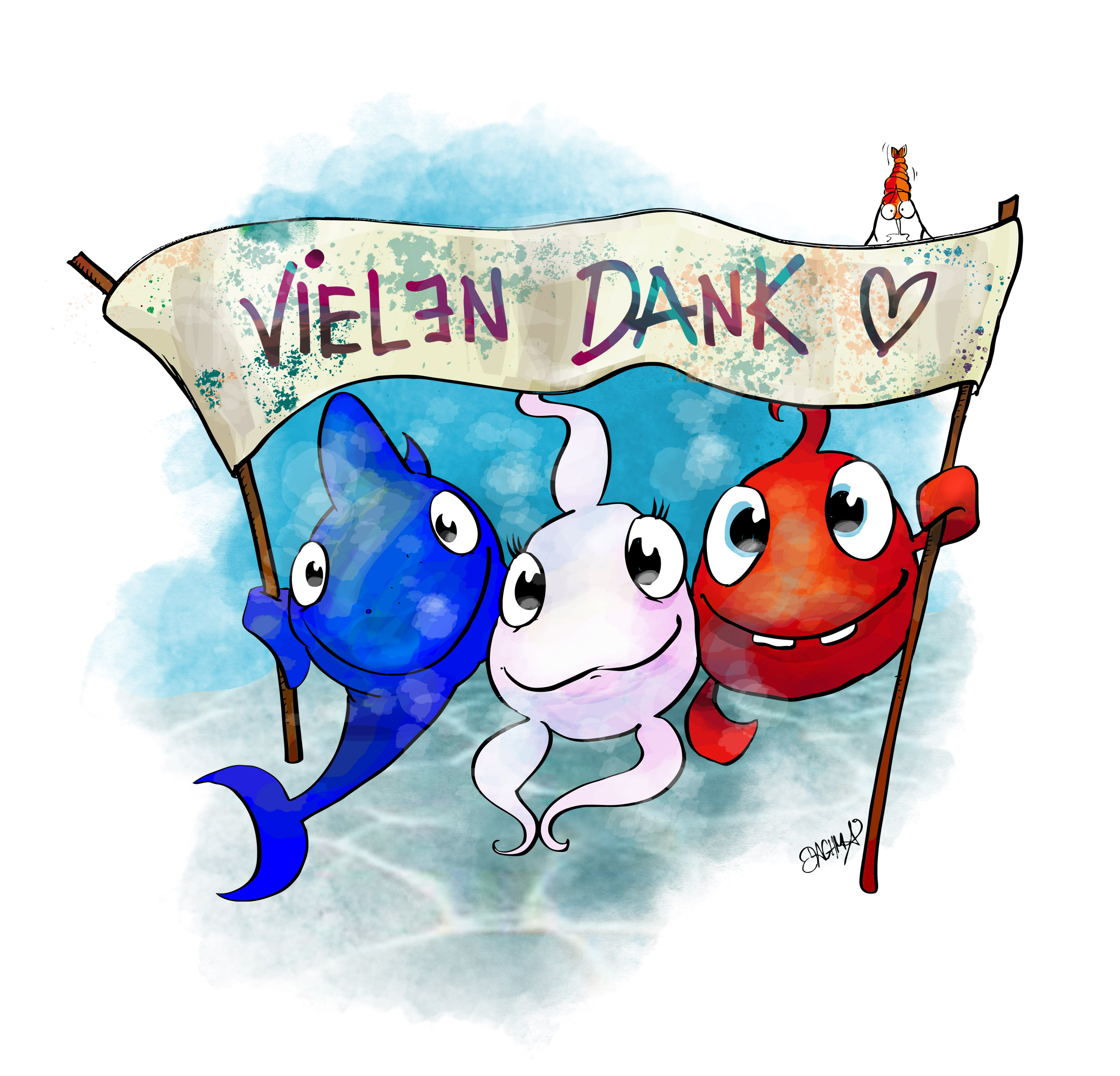 English Version:
The Little Red Snapper, born "Le Petit Poisson Rouge", is a project of which my youngest son and I have dreamt for years, basically since I started to narrate the exploits of the LRS to himas bedtime stories. He adored them from the beginning, and it was in fact his idea to try to make them available to a wider audience. Please find here a video about the project:
Introduction to the LRS project and its financing
.
I told the stories to him in French, and that's why I have been writing in that language. My mother and I do the German translations, but I feel that the English translation has to be done by a native speaker, which is one of our main project goals.                                            
I knew from the beginning that being successful will depend on many factors, luck not being the least of them, but I would never have imagined this project to require so much effort. Still, when we told LRS stories to others, they were very well received. I therefore decided to start the project of publishing what is planned to be a series of at least five books.
We'd thus like to provide parents of children between the ages of five and eleven or twelve with a large set of ten to fifteen minute stories they can read to their little ones. As, over the course of the last fifteen years, I was often forced to read stories that were horribly boring for adults, I have tried to write in order to also entertain the parents.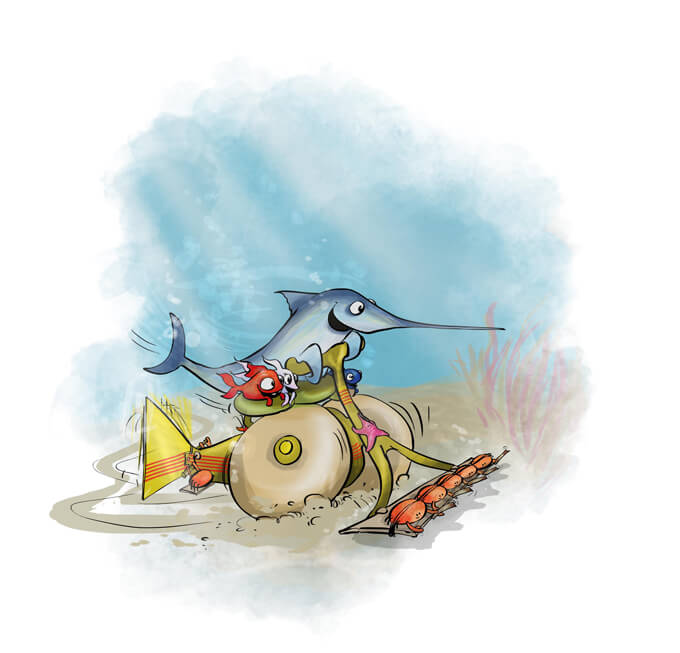 The first adventures of the LRS have been published in French and German on our sites
www.lepetitpoissonrouge.fr
and
www.derkleinerotefisch.de
. The next one,
www.thelittleredsnapper.com
is still a dream...
Soon, more stories will be released on the web sites, and the first eight will be published in a bi-lingual French/German book. We'd then like to be able to publish more of the LRS' adventures in a series of books containing about eight to ten stories each. Doing all this in English also is what we're striving for.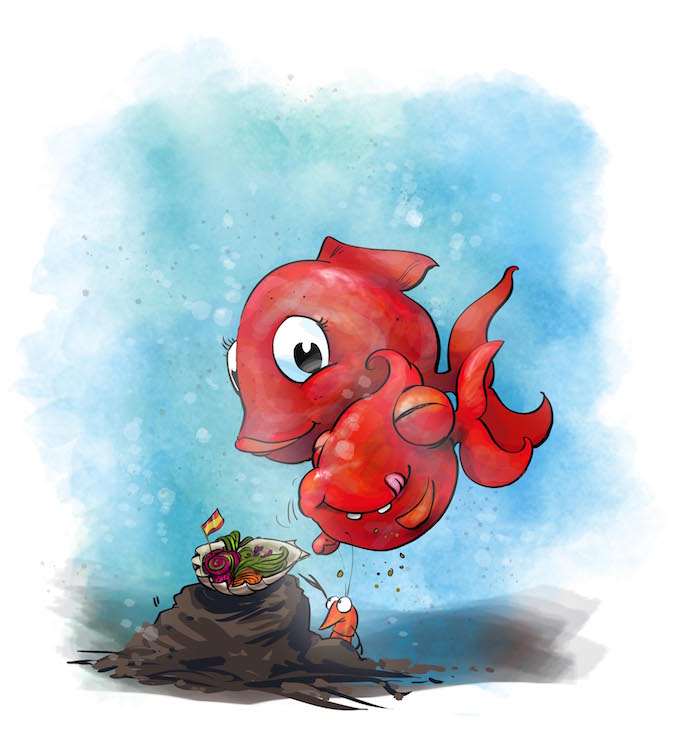 Please hold your thumbs for us, and if you'd like to support our crowd funding initiative, we'd like to thank you very much already!
The funds we are planning to raise will help us to:
Have all stories translated into English;
Be able to have the stories from number nine on illustrated as well;
Further develop our web site;
Produce book dummies we can send to potential publishers;
Promote the books and produce marketing materials;
And finally, visit book fairs.
The aim is to see the first edition of the Little Red Snappers' adventures in print by 2018.
If you speak French or German, please visit us on Facebook (
Petit Poisson Rouge
or
Der Kleine Rote Fisch
), as well as on Youtube (Le Petit Poisson Rouge or Der Kleine Rote Fisch).
Sowie die Community des KRF auf 25 anwächst, schreibe ich eine Geschichte nur für sie, ohne sie jemals anderweitig zu veröffentlichen.
Dès que la communauté du PPR aura atteint les 25, j'écrirai une histoire rien que pour les membres. Elle ne sera jamais publiée autrement.As soon as the LRS' community will be 25 strong, I'll write a story exclusively for my patrons, without ever publishing it anywhere else.
1 of 2
Recent posts by Petit Poisson Rouge/Kleiner Roter Fisch/Little Red Snapper
How it works
Get started in 2 minutes