Select a membership level
Proud Patron
Contains 5 Rewards!

1- Your name listed as a Proud Patron on photoireland.org
2- A 10% discount at The Library Project bookshop on and offline.
3- Access to all posts in Patreon with exclusive videos, behind the scenes information, and priority information.
4- Free submission to any calls for work from PhotoIreland and its projects.
5- Priority bookings to all events. Whenever possible, you will receive the information at least 24 hours before non-patrons do.

For Artists
Contains 7 Rewards!

You get the 5 rewards from the Proud Patron tier plus,
1- A 20% discount on any paid events organised by PhotoIreland.
1- Special access to the PhotoIreland Collection. Book a table to study, research, or work at The Library Project with priority over non-patrons.

For International Patrons
Contains 6 Rewards!

You get the 5 rewards from the Proud Patron tier plus,
1- A TLP Edition delivered to you monthly anywhere worldwide. A great way to stay informed of contemporary photographic practices.


About PhotoIreland
PhotoIreland is dedicated to stimulating a critical dialogue around Photography in Ireland, and to internationally promoting the work of Irish-based artists. We ensure that a healthy ecosystem of practices is not silenced by lack of opportunities by offering frequent publishing and exhibiting opportunities to emerging artists.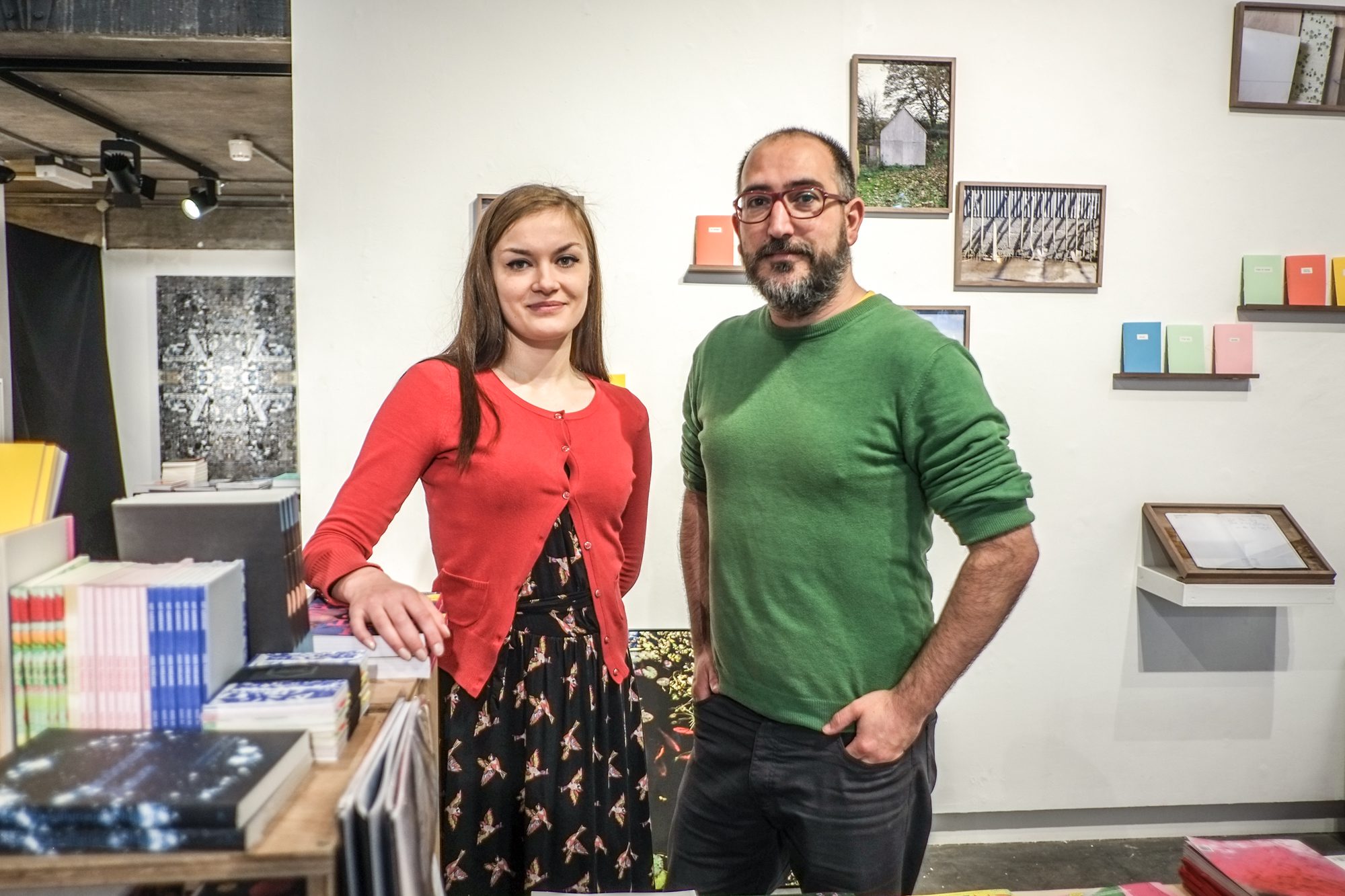 While holding a serious name and a tough objective, the organisation is currently run by two people, Julia Gelezova and Ángel Luis González.


Since 2009, we have been working hard to advance the Photography scene in Ireland
through a series of projects, and we currently run:
PhotoIreland Festival

, Ireland's first international Photography festival since 2010.

New Irish Works

, a triennial project promoting Irish talent.

Halftone

, an annual print fair celebrating the printed matter as an artwork.

How to Flatten a Mountain

, an Arts residency aimed at photographers.

The

Critical Academy

, a new radical space to learn and research contemporary photography practices.

TLP Editions

, a collection of emerging talent in the form of accessible and inexpensive publications.
As of 2017,
we are part of two ambitious EU Funded programmes
that aim to sustain a Photography based platform for artists based in Europe: Parallel and Futures. Being invited to take part in such EU projects is an acknowledgement that our active international and regional role is key to our partners.
BUT WAIT, THERE'S MORE

Since 2013, we have been running a multidisciplinary venue that presents Photography in context within the Arts:
The Library Project
, 'for visual culture and critical thinking'. Located in Dublin's Temple Bar, this unique space offers itself to visitors on three different levels of cultural engagement: it is an exciting Art bookshop showcasing relevant hard-to-get titles, a friendly and active gallery space, topped with a free-access resource library focused on the photobook. One of the key activities of this venue is
to generate revenue for artists
by selling their artworks and publications.
WHY ARE WE ON PATREON?
This platform empowers you.
In Patreon, you are the Arts Council, the minister, the President, the decision maker, isn't that great? We have achieved a lot in a short time without proper funding, so just imagine what we can do together if we join forces!
We know it's hard to believe when you look at everything we have achieved to date, and all the events we offer for free to all audiences throughout the year, but although we receive Arts Council assistance for PhotoIreland Festival, we do not receive any grant support from any public or private body for our annual programme of activities, nor do we get wages for ourselves. All the revenue we generate from sales and fundraising goes towards running these activities, and paying for core costs like the rent and bills.


Our plans and ambitions are only getting bigger as time goes on and with so many projects in the making, it's getting tougher and more challenging to bring them to fruition without consistent revenue. Although we always actively seek and apply for public, private and self-generated funding (even if that means
selling plants!
), and while we do our homework with public bodies fulfilling their needs so they can fulfill ours (yours),
we believe the time is now.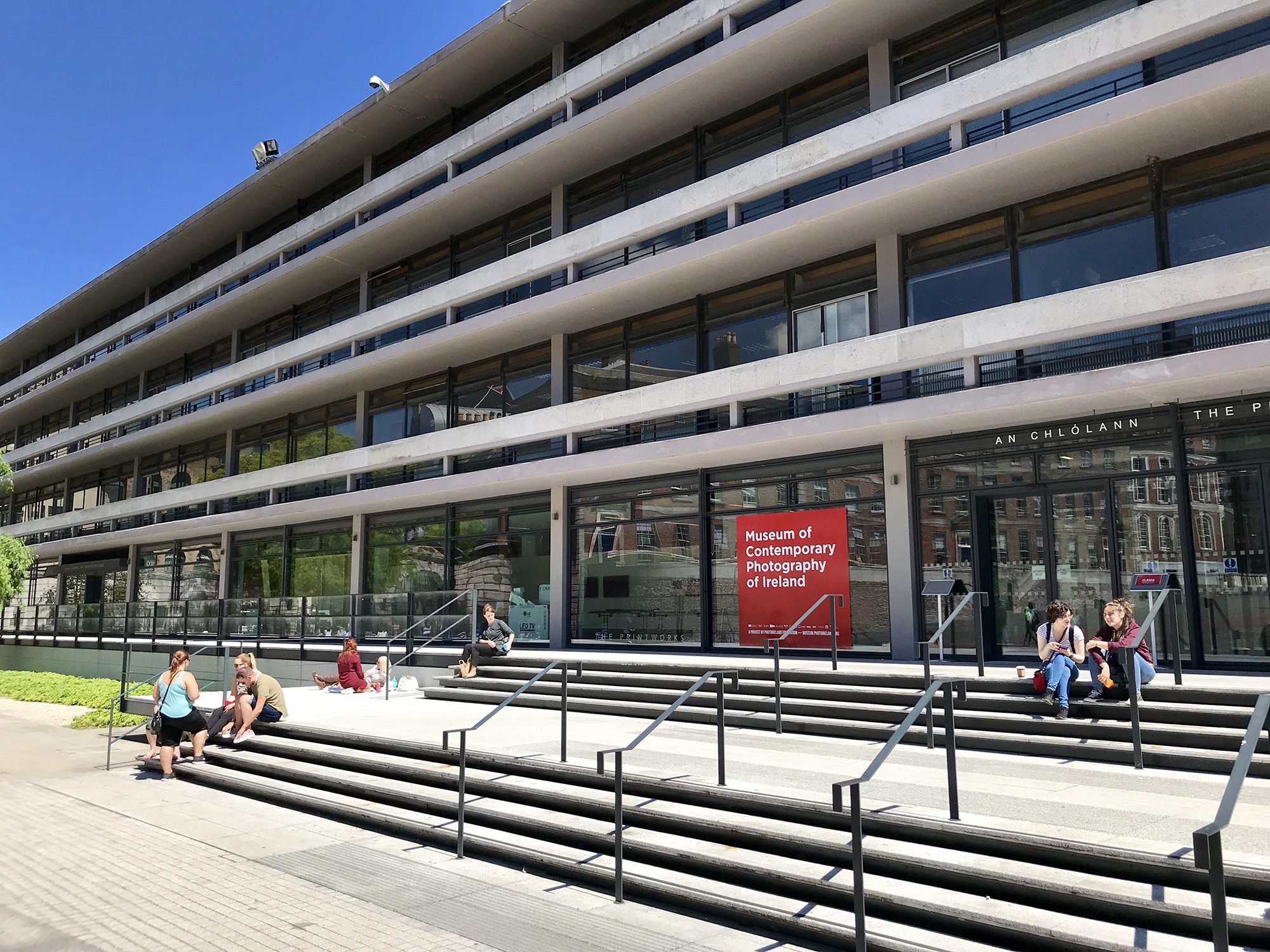 We want to continue focusing our time on excellence, empowering artists, students, amateurs and general audiences, and we want you to be part of this journey.
BECOME A PATREON OF PHOTOIRELAND
So, what do we want to achieve alongside our new team of patrons? Well, as it stands, our core team is just two people! That's two people working 7 days a week, nearly 365 days a year. As much as we love meeting our visitors and audience on a day-to-day basis via our bookshop and gallery, everyone would benefit more if we could invest all this effort and time in better programming and development throughout all our projects. Our immediate goals include:
Securing revenue to cover our rent.
Hiring a part-time shop & gallery assistant for The Library Project.
Hiring a Fundraiser and Development Manager to contribute to the growth of the operations.
WHAT'S IN IT FOR YOU?
Being our patron at any level means you are a proud backer, and you will receive rewards in return for your monthly commitment. Here is the list of reward tiers and monthly commitment:
Proud Patron €1.50 p/m
For Artists €4 p/m
For International Patrons €8 p/m
For Photography Lovers €13 p/m
For Book Lovers €50 p/m
Also, we are offering you the opportunity to host two specific events for one or many friends:
Event: Dinner at The Library Project €150 one-off payment
Event: A Night at The Library Project €350 one-off payment
Don't see a reward you would like to receive? Let us know!
You can find out more about what we do online at photoireland.org and reading the posts we are sharing in Patreon.
We are half way there to keeping The Library Project collection open so students, artists, and researchers alike can access it anytime.
1 of 4
Become a patron to
Unlock 53 exclusive posts
Get discounts to an online store
Connect via private message
Recent posts by PhotoIreland
How it works
Get started in 2 minutes