Photography by Adri
is creating stock photography
Select a membership level
Become A Patron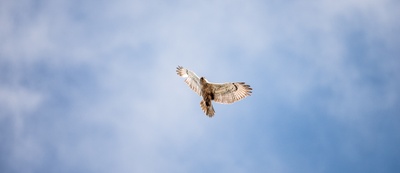 Unlock exclusive content and join my community of patrons. 
Unlock access to a gallery of high-quality, downloadable background & wallpaper images!
Commercial, royalty-free usage rights for 1 image per month! (for your blog, website, etc.)
Thank you!!
Behind the Scenes
Why, yes, I
am
wearing sock-gloves in that picture. Thank you for noticing!
With a monthly pledge of $3, you'll unlock access to:  
Exclusive behind-the-scenes photos and videos
A deeper look into my creative process
Commercial, royalty-free rights to 3 images per month

Thank you!!
$5 Fan Club
For a monthly pledge of $5, you will unlock access to
All exclusive content posted for lower reward tiers
Commercial, Royalty-Free rights to 5 images of your choosing

Thank you!
About
Hi everybody!
Thank you for taking the time to check out my Patreon page.

My name is Adri, pronounced A-dree. I'm a photojournalist from Northern California with a passion for nature, wildlife, and travel. Through photographs and writings I document the places that I see and the experiences that I have all across the world. I educate people about the world in the most beautiful way possible - through photographs.

I also live with an extremely painful and debilitating disorder of the brain and central nervous system, called Fibromyalgia. Even though Fibro affects millions of people in the USA alone, most people have no idea what it is. Fibromyalgia affects everyone a bit differently. My symptoms include constant, and often severe, pain and fatigue. At the time of my diagnosis, I had a list of over 20 symptoms.

Fibromyalgia makes life extremely difficult. I am physically unable to work 99% of jobs, and getting financial government assistance is highly unlikely with my condition. Invisible illnesses such as Fibromyalgia are devastating and easily life-ruining.

People with Fibromyalgia are 10 times more likely to commit suicide than the average person. And I was almost a statistic around the time I was diagnosed. How are you supposed to cope with the fact that your severe pain will be with you until the day you die?

Although I'm in a better place now, my life is still anything but easy. However, I don't want to let Fibro keep me down. I am constantly striving to be the best version of myself that I can be - both with how I feel, and how I affect the world around me. For this, I am thankful I fell in love with photography - it has provided constant motivation.

With my photographs, I document the world around me. I tend to photograph whatever catches my eye - usually pets, nature, and wildlife. However, the longer I work as a photographer, the more I gravitate towards photographing the impact that humans have had on the planet - both positive and negative.

I show the ugly truth of the devastation that humans have caused across the globe. But I also show how beautiful the world can be when we take proper care of our planet, and all that inhabit it. Photographs are an extremely powerful form of communication, and time has proven over and over again that they have the power to change the world.

I am on Patreon to fund my work as a photographer. My work is not easy, and certainly not cheap! From equipment, to travel expenses, and more - my patrons play a vital role in funding my work. Photography is one of the few types of work I am physically capable of doing, but unfortunately it is an extremely under-paid art.

By becoming a patron, you will get exclusive access to my work that cannot be found anywhere else; from monthly downloads, to behind-the-scenes content, connecting with other patrons, commercial rights to use my stock photos, and more!

To unlock access to this content and join me on my adventures, become part of my exclusive community of patrons! You can join for as little as $1 per month - that's less than a single cup of coffee! And if you ever decide you no longer want to be a patron, you can cancel at any time. (But I hope you don't).

Many people don't want to donate just $1 per month, because it feels like it's "not enough" for a donation - even if they can't afford more. But let me tell you - every dollar really does count!

Thank you, from the bottom of my heart, to everyone who has supported me in this crazy journey. When I first started taking photos while fostering dogs at the age of 15, I never imaged that it would lead to this. I never imaged that the camera would inspire me to climb mountains and take airplanes to explore new continents. I never imaged it would be one of the most important tools I had for coping with my disabling Fibromyalgia. But here I am! And I couldn't have done any of this without all of you. I can't possibly thank you all enough.

I've come a long way - through being published in print, on well-known blogs, and in countless articles online. But I'm still just getting started. There's so much more out there to see and photograph!

Please join me on my upcoming adventures.

How? Click the big "Become a Patron" button!

I'll see you in the Patron-only feed. 😊




By becoming a patron, you'll instantly unlock access to 18 exclusive posts
By becoming a patron, you'll instantly unlock access to 18 exclusive posts
Recent posts by Photography by Adri