PixelPolishTV
is creating retro gaming content with a cyberpunk flare
Select a membership level
VR Troopers (Bronze Tier)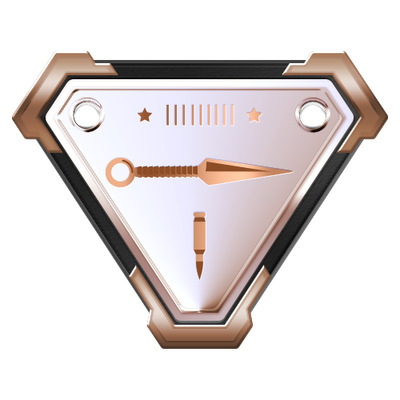 Base level unit of Hard Corps. While not as specialized as some of the other units, you form the foundation of every HC operation. By performing simple, but useful tasks you make sure that the lights stay on.

This tier includes: 
Trooper role in my Discord
Credit at the end of my next video.
Hearty "Hoah!" from me.

Includes Discord benefits
Grid Runners (Bronze Tier)
Hard Corps recon unit specialized in obtaining and redistributing resources and trafficking intel. Your innate speed and reliability combined with high perception factor make you a valuable link between other units spread across the net.
This tier includes: 
Explosive fist bump from me!
Credit at the end of my next video.
Grid Runner role in my Discord.
Includes Discord benefits
Cyber Deckers (Silver Tier)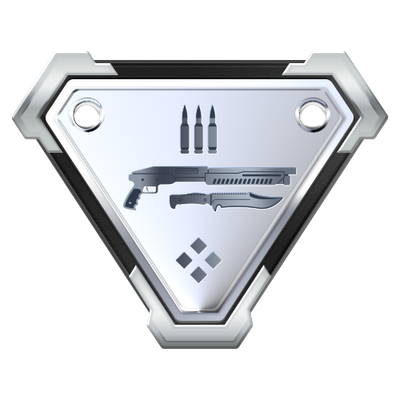 Specialized security force of Hard Corps. Stationed in satellite HC bases you monitor all ongoing traffic in the net, you make sure that all HC operations continue uninterrupted no matter the circumstances.
This tier includes:
Credit at the end of my next video.
Cyber Decker role in my Discord
Earth-shattering headbutt from me.
Includes Discord benefits
About
My name is PixelPolish, pleased to meet you, Runner.
From the transmission tower located on the outskirts of ScapeCity, I'm broadcasting my ventures into the immersive world of video games under the banner of

PixelPolishTV

, all throughout the net. Of course we're talking all sorts of games – both new and old – that capture my imagination and since you're here, possibly yours as well. Come, join me in my quest to explore the vast gaming landscape, revisit the classics and even discover some hidden gems that we have never experienced before.
Some people think this is a one man operation, but little do they know that it's Runners like you that keep the lights on, doing their part from behind the scenes. Without your support I'm just a drifter at the mercy of the corporate machine, that continuously pushes me down. But with your aid, I can remain independent, fund the entire operation and boldly venture into the corporate agenda infested waters, knowing that you've got my back.
And for that I thank you Runner. Now pick your badge and let's go!

(OOC)*: How's that for an intro, eh? ;)
Let's get back on the ground for a moment for some real-talk. As you might have surmised from the in-fiction introduction above, I'm an independent YouTube creator of the gaming variety. I've been a gamer since the 80's and become what I consider a hard-core gamer in mid-90's. My fascination with games lead me into all sorts of different genres and platforms – from a Famiclone that I've had as a child, through the Arcades (I'm so happy I've got to experience that), video game consoles and finally PC. I'm not a one game, one genre or one platform kind of gamer. There's way too many great titles scattered all around the place to limit myself like that. And that is what my YouTube channel is all about – sharing my passion with you and hopefully spreading it far and wide.
But what makes

PixelPolishTV

different from any other YouTube channel out there?
A fair question. I do more than just sit down in front of a mic and talk about a game shown on screen for 15 minutes and give it a score at the end. Nothing against that format by the way, it's just not what I'm interested in doing. I have enveloped my game coverage in a science fiction/cyberpunk story, with interesting places, events an characters that form and overarching narrative of my own design.
In reality, this actually is a one man operation.
I do everything myself: 2D and 3D graphics, level design, texture work, animations, audio engineering, music, scripting, recording, voiceovers and finally video editing *inhales*. Everything you see here and on my channel I have made myself. This requires a lot of time and effort, but there's also the hardware and software side. I wouldn't be able to do any of that without a decent PC with all the required apps installed, and let's not forget about the audio/video capturing equipment and finally the video game consoles. Oh and games! How could I forget about the games themselves?
As you can imagine,
this requires a lot of work
(and funds) over a significant amount of time that I have to share between my day job, chores, relationship, social life, etc. Maintaining the balance between all of this should be an Olympic discipline, let me tell you that.
By becoming my Patron
you not only let me know that you enjoy and value my labor of love, but you also secure the future of the channel by providing vital resources needed to maintain it. Your hard-earned money goes into hardware and software updates and/or replacements, expanding my library of games to cover and of course beer, coffee and chicken nuggets that sustain me during the creation process 😅
"But what do I get in return?"
you might rightfully ask. Well, other than your own satisfaction and my undying gratitude, you get a spot in the credits, a special thanks at the end of the video and a VIP role on my Discord server. Doesn't seem like much, compared to some other offerings, does it? Let me explain. I could have offered early access to my videos, different tiers of access to my Discord, etc. The reason why I'm not doing it is because I don't want to divide people based on their financial status and generosity. Everyone gets access to the same benefits, despite how much they can spare – it's all valuable to me, no matter if it's $1 a month or $100. The only unique perk that I offer to the highest tiers is the
Producer Credit
, as I think we can all agree that such generosity should be highlighted in
BIG, BOLD
letters and  
fluorescent
colors
.
Think about it – if I have offered early access to my videos to a certain Tier, that means the video is already out there, but those who can't pay enough (or at all) are now left out.
That sort of segregation sucks.
No matter if someone supports me by liking, commenting and sharing my videos or buys me a coffee once a month, it all means a lot to me. I'd like to think that you support me financially not because of the unique perks on offer, but because you truly find value in what I do.
In time, some new and fair perks might come up as the channel evolves, but only time will tell what that will be.
Oh, and I almost forgot! The other half of my public activities includes maintaining several Facebook groups for some of the games I love, with over 70K combined members and growing! All of these can be found in the
Groups section
of my Facebook page.
So anyway, if you have read all of this, kudos to you! Thank you for stopping by, for your support and see you in the comments section!
*OOC: Out Of Character


An ongoing effort to keep the lights on, beds warm and beer cold while maintaining independence from the Corporations. Anything above the goal post goes into new software and hardware upgrades.

1 of 1
Become a patron to
Connect via private message
Recent posts by PixelPolishTV
How it works
Get started in 2 minutes