Select a membership level
Get exclusive patron-only merch
Patron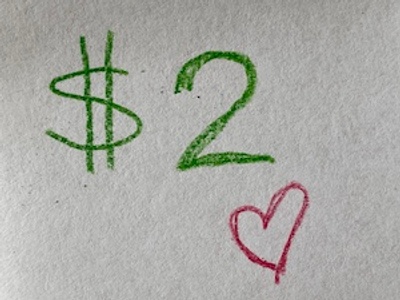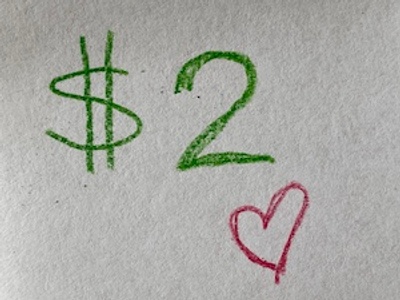 Patreon only content. 
Early releases on videos, writings, Hella Kvetch web show with Laura Antoniou, special invites to events on line and in the world
Friend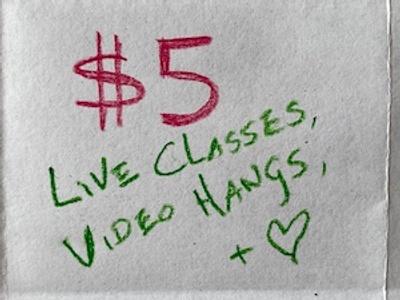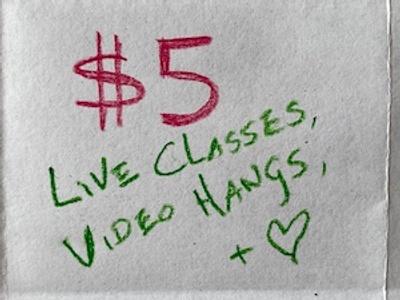 $5/month also gets you access to Patreon only webinars, live chats, talks and classes. 
Confidant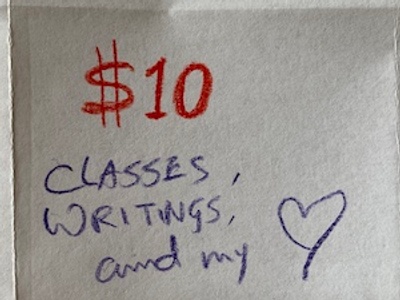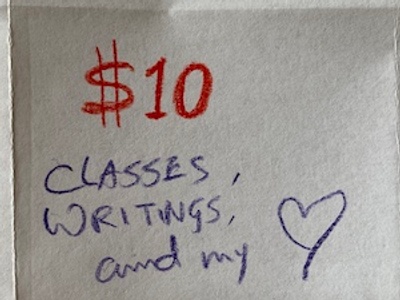 This is some big support and you motivate me to do good by you!   You get all the video classes and web events, as well as the Patreon only content
Includes
Exclusive Sticker -

Loyalty Love! Ropetopus + "Burn Like Fire, Flow Like Water"

Exclusive Mug -

Loyalty Love! Ropetopus + "Burn Like Fire, Flow Like Water"

Exclusive Sticker -

Loyalty Love! Ropetopus + "Burn Like Fire, Flow Like Water"

Exclusive T-shirt -

Loyalty Love! Ropetopus + "Burn Like Fire, Flow Like Water"
About Midori
I'm a creative, an artist, a sexuality educator and an author.
Ok, so that's how this page used to start... and it was followed by a rather stiff and formal intro of my work. But since you're here, the chances are really high that you already know some aspect of me. 
Maybe you know me as the woman who's been teaching BDSM, rope, and D/s classes forever. Maybe you know me for staring ForteFemme. Perhaps you've read an essay or a story by me. Maybe you know me as a crazy cat lady, tea lover, or travel junkie. I am all that... and most of all
I am an artist.
Some of you are familiar with my art. Many of you aren't. I've been creating my whole life... even when I wasn't comfortable calling myself
Artist
. 
In today's world art is necessary - more than ever... it's part of the alchemy of change that is desperately needed. 
Your support through Patreon allows me a bit of ease and room to make art, collaborate and add my blood, sweat and tears to the great tidal force of change.   
I've posted my TEDx talk that tells you a bit about my journey as an artist. 
==
I have a hard time describing my work. I work with any given tools and medium, often in collaboration with other people. If pushed to describe my genre, I'd have describe it as
Social Practice
. What exactly is this? I create situations where people get to be part of the creation and expression of complex emotions. The official art bio on 
my portfolio site
says:
"Midori is a multidisciplinary artist fascinated with giving shape and texture to emotion, memory, desire, beauty, repulsion, collective memory and subconscious revisions of experience...."


My work is mostly about experiences and interaction. You can see my work at 
www.Ranshin.com 
Many of my work aren't "things" that people can buy and hang on the wall.  It takes a lot of work behind the scenes, then it's done in one night - or a few minutes. Much of this I've been funding myself... Yes, this is nuts and not so smart for a smart gal.
But I'm possessed by an irrational desire to create. And the results have been received really well.
The good news is that more and more of the creative spaces and organizations are giving me the space to engage and create. 
But I still have to work really hard with my day job (the teaching) to survive. This means my bandwidth becomes seriously limited for art and creative work. Over the past decade, I've tried to figure out how to carve out more time out of the day.  I've been building fantastic people connections for projects. This has been a blessing. But still I'm facing the truth of physics. Time is finite - and so is my creative bandwidth in this time line. 
In order to realize the amazing new things I have planned, I need to be more sustainable. If not, either these projects will never be created for you to enjoy, or I will burnout trying to make something possible. 
Neither option is good.  
I need help.  Your help. 
(Yes, that's me! Image from
"Hodoku"
performance at YBCA. See my art at 
www.Ranshin.com
Photo by Samar.) 
How Does This Work?

Patreon works like this. Folks can donate whatever they want
per month
. It's a small recurring amount that you can change any time.
Think of this like buying a cup of java monthly so I can keep focus.
Or maybe you'll grab lunch with me once a month to fuel my crazy creative life. 
Why am I doing the per-month model and not the per-thing model?
The way my projects work is months of back work follow by a bang, a big event that I share with the public. This makes it difficult to share each small thing. As many of you are interested in different parts of what I do, I want to leave it up to you to decide how you want to help.  I will be posting special progress reports, videos and insider info in the supporters-only section as I go along.  This means that anything, from $1 per month up, is immensely helpful.
Thank you for reading this. I'll be honest - it's been a difficult decision to do this. I've been toughing this out mutting "
I can do this myself. I have health and wits and grit. I can do this without help.
" ... so I used to think. It is humbling to admit that I cannot. 
My gratitude to you is deep. 
Many of you have been supporting me in so many ways all along. 
Thank you. 
Just by reading this, you're supporting my spirit, and I am deeply grateful.
But if you do decide to be my patron here, you're gifting me with ways that go far beyond the funds - you are enabling me to share more with you, with the world, through creative passion AND sustainability.
with gratitude, love and lunacy,
Midori
(
Evoco Project
continues. Here, at an Art Blender event creating / performing with 
Samar
.)
Title photo:   In character as the 
Yamamba
.
Photo by 
Michele Serchuk.

Profile photo: by 
Steve Diet Goedde


This would help me with time to focus on bringing quality classes and events through the Patreon subscribers, not lose my home and pay for health insurance - basic survival - during this pandemic
4 of 4
Become a patron to
Unlock 649 exclusive posts
Connect via private message
How it works
Get started in 2 minutes