Dark Oath Games
is creating Gates Of a Ruined Empire
Select a membership level
Recruit!
You will get access to a part of our Discord server, intended only for patrons.
Your overall financial contribution will be converted into an equivalent in in-game premium currency, which will allow you to purchase cosmetic items.
You will be listed as a Patron in the game credits and website
Includes Discord benefits
Elite
All "Recruit" level rewards!
20% more premium currency as a reward for your patronage tier
Paid DLC unlocking access to the single player campaign. (It will be released after the early launch stage)
Patron title, for your in-game avatar.
You will receive a "Patron's shield" unique, available only to the Patrons in-game item for your avatar
You will be listed as a Elite Patron in the game credits and website
Includes Discord benefits
Centurion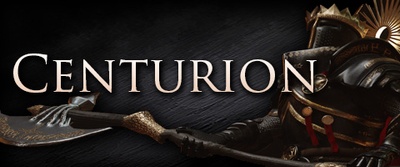 All "Elite" level rewards!
Your premium currency bonus is increased to 50%
You will get access to closed ALPHA and later tests. 
You will receive a unique 3D skin of Centurion for your multiplayer avatar.
You will receive a unique "Centurion" title, for your in-game avatar.
You will be listed as a Centurion Patron in the game credits and website
Includes Discord benefits
About
Welcome!
I am very pleased to welcome you to the Patreon website, created to raise funds for the real-time strategy game I am working on. My name is Matt Rodak and I am a software architect with a lot of years of experience, who in the summer of 2018 decided to take on the challenge of creating an ambitious computer game. A game designed for people who value entertainment based on creative and analytic thinking, and at the same time they are fans of fantasy stylistic, allowing them to break away from the surrounding everyday life.
What is G.O.R.E.
G.O.R.E. is a real-time strategy based on classics of this genre such as Dune or WarCraft, but having a much larger number of gameplay dependencies and factors affecting the depth of the game. I want the player to be able to constantly modify his strategy thanks to his ingenuity and adaptability. Reward thoughtful creativity, trying to avoid the development of overt meta.
We achieve it (among others), thanks to such factors as:
A large number of attributes of individual units and relations between them. (Something like in paper RPGs)
Ability to modify weapons and armor of units, allowing you to adapt them to your needs.
Environment variables that affect the damage your units receive and deal. For example:
- It is not recommended to stand in the water when you are struck by lightning.
- Mud slows heavy units more
Very limited but nevertheless existing chance of critical hits.
Weapon / armor relationship modifying damage depending on who and with what we attack.
And many other flavors that you will discover as we develop the project, and which I will not mention now because the competition is watching;)
All this is calculated in real time thanks to the fact that our current processors are slightly faster than those from 20 years ago.
Why Patreon?
RTS are not currently a popular genre, and creating games for people who prefer to start thinking instead of waving the mouse to the left and right shouting "cheater" does not bode us a huge target group. Therefore, no publisher focused on maximizing profits will not give me a broken penny. I don't blame them, but my goal is to create G.O.R.E. in the best form possible.Unfortunately, I don't have enough funds to hire the right people to help me, that's why I'm asking you - Gamers to support my project. I believe that nowadays it pays to create games that are not designed by marketing departments in exel sheets. Thanks to the support of my patrons to date, I have already achieved a lot, but the larger the budget we have, the more people I can hire to help and thus significantly accelerate the development of work on the project.
What will you get?
First of all, you'll get the game and access to its early non-public versions as soon as they become playable.
Patrons are the group of G.O.R.E. supporters closest to me. Various ideas and details are discussed on discords with them.
You get unique items, available only to project patrons, which clearly show the whole community that you supported G.O.R.E. from the very beginning.
If our project succeeds (and I will do my best to make it happen) you will be able to oppress your friends with the fact that you are the true ambassador of independent games:)
The entire amount of support you give during your patronage will go to you as in-game currency to buy cosmetic items.
You will be able to make a toast and shout "We did it!" :)
In addition, you will receive all the stuff listed in the descriptions of the patronage thresholds.
Interested?
Then become a G.O.R.E. patron now!
:)
Also don't forget to visit the project website (
https://www.playgore.com/
) and add G.O.R.E. to your
Steam wish list
.
We've achieved a lot so far, it's time to show our full potential.
Become a patron to
Unlock 28 exclusive posts
Connect via private message
Recent posts by Dark Oath Games