Pokémon Professor Network
is creating Podcasts, Content and Events featuring the World of Pokémon!
Select a membership level
Discord Trainer
Gain access to our Patreon exclusive Discord community, which is a fantastic place, filled with fantastic people! Also gain membership to our Friday Night Nights Pokémon GO PvP League!
Includes Discord benefits
Podcast Supporter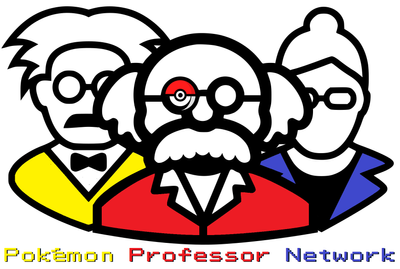 The Podcast Supporter Tier will be used to directly fund the expenses of running our shows! 
You will be supporting:
Lured Up
Gotta Watch'em All
Special Conditions
Includes Discord benefits
Gym Leader
Joining at this tier will spread joy to different areas of our content! Every month. patrons at this tier will be mailed a Pokémon TCG Card with a personalized note from one of our hosts! Make sure to let us know what Pokemon you like!
Includes Discord benefits
About
Welcome Trainers! Thank you for checking out the Pokémon Professor Patreon!  We are exceptionally grateful for your consideration and time. With the support of our Patrons we can not only improve the production quality of our content, but expand into different media formats and platforms. Stretch goals will help support travel expenses to get our team out to National and Global Pokemon events!
Your patronage will directly support:
Lured Up
Gotta Watch'em All
Special Conditions
NJ Silph Arena
The Pokemon Professor Network is striving to bring together Creators from the Pokémon Media Content space, and provide a destination for Pokemon fans to build a community around.  Visit
https://pokemonprofessor.com/
for more info.
At our core, we specialize in Pokémon based Podcasts.
Lured Up is dedicated to Pokémon GO. Hosts Ken, Melissa, and Adam talk strategy, core mechanics, and keep their listeners up to date on the game and community that plays it. With the help of our Patrons, we can expand our reach, breaking in to streaming, vlogging, and giveaways! All of our Patrons gain access to our exclusive Discord, where we live, breath, and laugh about all things Pokémon! Visit 
http://luredup.com
for more info. 
Gotta Watch'em All is a full format Pokémon show. Hosts Ken and Adam cover Pokémon in all of its forms, focusing on the TCG, VGC, PoGO, Merch, Culture and more, before wrapping up each episode with audio commentary to an Anime watch-along, starting all the way back at Episode 1 of the Indigo League! Visit 
https://gottawatchemall.com/
for more info.
Special Conditions is all about the TCG! Hosts Adam and Josh bring diverse perspectives to collecting, competing, and analyzing the Pokémon Trading Card Game. Each week they discuss deck and card strategies and take a deep dive into a featured card.  Visit 
http://specialconditionstcg.com
for more info!
We also offer an extended network of Podcasts and Creators.  More coming soon!
The NJ Silph Arena is a grassroots movement is bringing competitive Pokemon GO PvP to the Jersey Shore and beyond. Patreon support will help us access the venues that we will need to host our tournaments and events.  Visit 
http://njsilpharena.com
for more info.
StadiumCast is the latest Podcast to join the Pokemon Professor Network!  The show is urrently in development an will be brought to you buy the minds at GO Stadium! Featuring guests from across the #Battlers network, rest assured that you will leave each episode more competitive than when you started! Visit 
https://pokemonprofessor.com/stadiumcast
for more info.
By reaching our goal of $300 a month, we will start a regular streaming schedule!  Pokémon GO, Pokemon TCG, and more!
3 of 3
Become a patron to
Connect via private message
Recent posts by Pokémon Professor Network