Mama Shoop
is creating a portal to self love
Select a membership level
LOVE what you're doing Mama!!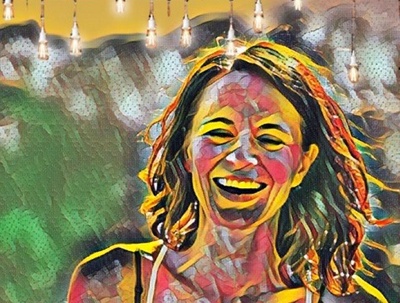 *This tier is Pay What You Like ~  sorta like mama's tip jar.
Simply type in your preferred amount. Every bit keeps the content coming!
Join the community and make your self care commitment here!  You choose the monthly contribution: time is a must, money an option. This public tier will keep you covered on self care basics.
I appreciate each of you and will continue to deliver free, uplifting content. If you choose to make a donation or share with family & friends, I thank you from my heart!! 
My Patreon feed will be here for you & your loved ones ~~
an idea board for short, accessible daily practices to calm the mind, body & spirit. These may be breath, divination, meditations, or wellness tips.


Posts will be made weekly to build libraries of: 
*yoga poses & practices
*guided meditations
*self care prompts 


Patrons will receive: 
*member only events and challenges
*ability to request specific yoga or meditation video
*hand written thank you (if mailing address provided) or email thank you



Sunday Savasana
*bi-weekly restorative yoga poses released on Sundays*
This is an excellent practice to add for the health of your body and mind, especially helpful for a busy lifestyle &/or very active mind.

+ all benefits of the LOVE tier 

Tribal Ritual Members
This tier includes all benefits in the LOVE tier +
is for dancers participating in Tribal Ritual, a monthly in person meeting and group improv jam. We have a performance scheduled in December 2020.. pending public recommendation for safety of course.
We are participating in a virtual show on May 31, 2020 through Dance Garden LA.
Of course, all dancers are welcome to explore here.
This tier will include move breakdown vids + drill + improv practice. The style is specific to Heavy Metal Tribal, which blends ATS®, ITS, SGI + cabaret style bellydance + hip hop.....so really we're all over the place in here!!



About
Hi there & welcome to the self love portal!
I'm Mama Shoop ~~ a self care specialist. In this life I'm a storytelling dancing reiki master animal mama yogi who loves nature, meditation, movement & all things magic! 
I share these things in the name of love ;)
I've created a place on Patreon to gather and be inspired.
I believe all that we need is available to us. Here we work on listening, discerning and trusting that guidance.
I like to cultivate curiosity, gratitude, and my personal favorite:
love.
Love is one of our greatest gifts...... the generating force of everything… and even better it's free..........a renewable resource.
It begins within. First and foremost, we must learn to love ourselves.
Once we do, we are participating in global healing, not to mention feeling more joy, freedom and peace.
I enjoy living life with a sense of ritual and connection to the earth, the animals and plants. I am deeply connected to the moon. I honor the spirit world and unseen beings. I'm really into neuroscience and the body fascinates me. All of these things come into the posts I create here.
I'm on a mission to help as many of us as possible experience this true connection, deep love. Here you'll find ideas and solutions in the form of breath, dance, laughter, magic, mantra, meditation, mindfulness, sound, stories & yoga.
I've got something for everyone. The important thing is remembering to do the work. Practice creates habit. Once you've fallen deeply in love with yourself everything begins to blossom in your life.
I will continue to study, learn, share and remind you to take good care :)
I hope you'll join me in this journey. 
I believe together we can bring light and healing to the world.
We can make a difference starting here and now.
Love is the what makes the world go round
See you inside!
May you always be happy & free!
Love you, Mama Shoop
~~~~~~~~~~~~~~~~~~~~~~~~~~~~~~~~~~~~~~~~~~~~~~~~~~~~~~~~~~~~~~~~~~~~~~~~~~~
WHAT EXACTLY ARE YOUR CREDS MAMA? 
WRITING ~ I put this one first because it's my deep desire & passion of the moment to step fully into writing. It's a toss up between dance and writing as to which one I've done the longest. I used to keep a spiral notebook for poetry with me at all times in middle school. I loved essay assignments in English class and actually majored in English education. 
I've written poems, songs, long love letters, articles, essays, blog posts and now I am finally going to add BOOK to this list! My first project~ which is available as a reward for *sneak peeks* and a thank you mention will be about the sweet baby mouse Penelope Peepers, who I raised from a brand new baby full circle to her death. It's quite an unusual tale of love, life, death and learning. 
DANCE ~ I specialize in bellydancing & have worked professionally
throughout the past decade.
I have studied various shamanic practices and created many ritual dances.
I dabble in hip hop as well as folk dancing (of any kind!).
I love to square dance. I enjoy story telling through dance.
In high school I was on the dance team (pom squad) all 3 years and co-captain my senior year, where I got to create many of my first group choreographies.
In younger years, I wrangled my sister and brother into endless performances for my parents on weekends and holidays. (thanks you guys~ my first real troupe!!)
MEDITATION ~ I have studied with a multitude of sources and have been improvising guided journeys for the past decade. I began seriously meditating every day in my mid-twenties. It was with the Twin Hearts meditation that I first had an out of body experience. Since then I have been hooked on the discovery of mind, body & spirit connections. 
YOGA ~ I have practiced for about 15 years and finally did teacher training in 2017 specializing in hatha, yin and restorative practice. Savasana is my favorite pose and I do believe it will save the world. 
PRENATAL CARE ~ my experience is in bellydance as part of the birth ritual (an excellent pre & post labor practice), yoga and massage (completed massage school in 1998). I was never able to be pregnant (per my body) so I have enjoyed learning about, diving into and spending time with pregnancy. I have done extensive research on prenatal bellydance and the many benefits. I have written alot on the subject, and even appeared on an episode of 
The Doctors
to talk about it. 
REIKI ~ I am  a Reiki Master of the Usui tradition.
I have been practicing since 2004 and teaching/passing the lineage since 2017. Reiki has opened the door to transformation for me and many others as I share this work.
I will make a dance video just for Patreon!
1 of 3
By becoming a patron, you'll instantly unlock access to 222 exclusive posts
By becoming a patron, you'll instantly unlock access to 222 exclusive posts
Recent posts by Mama Shoop