Heather Luttrell and the Possumden Music & Art Club
is creating Music, art, music videos, and general shenanigans
Select a membership level
Tip Jar
Access to my Patreon only feed and a heartfelt thank you for your spine building contribution!

Possum Posse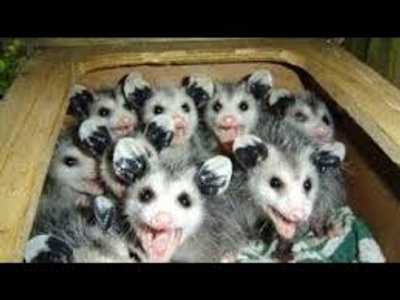 Access to Patreon Only Feed
Occasional Postcard with new lyrics, doodles and love
Access to live-streaming shows, cocktail hangs, Porch time hangs and maybe even band practice (IF YOU DARE) :)


Party Possum
     All of the above as well as :
A one time free gift of either : flask, pint glass and T-shirt (availability of T-shirt dependent on size)
Extra love in the mail : Postcards, little drawings, old unreleased music, burned CDs of music me and the band fellas love... the possibilities are ENDLESS! 
Access to live-streaming shows, cocktail hangs, Porch time hangs and maybe even band practice (IF YOU DARE) :)
Access to my Patron-only mailbox where you can send ideas, requests or questions. Once a month I will select a few of these ideas and address them in a patron-only video!
About
Welcome to the Heather Luttrell and the Possumden's Music & Art Club!

This is our new spot to find all things related to our music and art! I like to think of it as a magazine subscription to our artistic output!
If you do the math, even if you pledge at the lowest tier, you're still only paying $12 for 12 songsJust saying... kind of a bargain :) Continued, monthly support helps us do things like make cool T-shirts for you and help pay for the recording, etc.



The Music & Art Club:



1. We go into the studio and record a new song we post here for you every month (starting in January), along with other nefarious videos, clips of band practice and general artistic shenanigans, along with art and "boxes of love" in the mail occasionally

2. Every 6 months you will receive a full digital download of those first 6 songs (June)

3. Every 12 months (ideally in December right during holiday season in time to make them gifts)
You may choose between vinyl or CD and receive the physical release in the mail along with other merch and merriment!

Things I will be giving you on this site:
Free demo downloads of new and old original songs
Cover songs that I love or some of your suggestions
Access to exclusive deals and discounts on all physical stuffs I put out there
Videos of what's going on : in my art studio, during song writing, our sketch books doodles, lyrics sheets, random silliness...
Postcards with new art and handwritten love, surprises of thankfulness via the U.S. mail
Downloadable, printable artworks from Craig and I
Interaction : we can discuss the new stuff I am doing, the new stuff you are doing, any suggestions/ideas you have!
How often will you be releasing this nefarious content/artistic fabulousness?
(this explanation is borrowed from my friend Carsie Blanton: check her out!)
I'll release new content once a month
Your pledge goes through at the beginning of every month.
I might release other forms of possum shenanigans more often, but you won't pay for that
The songs will be non-exclusive, meaning my other fans will also get to hear them. We will release the albums digitally for purchase on the same dates, i.e. June and December, but you will hear everything first, monthly, have input and get a lot more than the "public" I think of this system less like "you pay me, and I make songs/art", and more like "I make songs/art. If you love them, you can show your love by sending me a tip".

We have completed the funding of 2 Kickstarter campaigns, and the difference here is instead of funding one big huge project, you get to help with all of the little ones, and collectively to some bigger ones, but the stream of artistic output is supported and nourished through our exchange in a consistent and interactive method which I am very excited about!
The industry for a painter/musician these days is a tough river to wade through and attempt to swim. Labels don't just come discover people anymore, physical CD sales are not like they used to be, art galleries are closing left and right, so now we artists have to create the path to our own success with more gusto and drive. This lovely website provides a way for you to help me focus more on creating and getting to the next level through consistent support, which I cannot thank you enough for. 
Smooches and Love my darlings and off we go to make you all proud!
Love Love Love and Whiskey,
Heather
By becoming a patron, you'll instantly unlock access to 7 exclusive posts
By becoming a patron, you'll instantly unlock access to 7 exclusive posts
Recent posts by Heather Luttrell and the Possumden Music & Art Club