Julie Lipson
is creating songs for practicing your pronouns
Select a membership level
For trans/nb/gnc folks only
THIS TIER IS FOR TRANS/NONBINARY/GENDER-NONCONFORMING PEOPLE ONLY. This music is for you! If you want to support the project but are unable to select a higher tier, I'm grateful to have you at the $1/mo tier. (Patreon won't let me set a tier to $0.) I hope that these songs bring you comfort and joy, and I hope that they are useful to people in your life who need to practice their pronouns! Thanks for spreading the word.

REQUEST A SONG and your choice of pronouns and I'll make it happen! Your song will be posted to the Practice Your Pronouns Patreon Community so others can learn along with you.
PS- Custom pronoun songs make great gifts! I'll happily send you the video so you can share it as a gift. (Please message me to request this.)

Practicer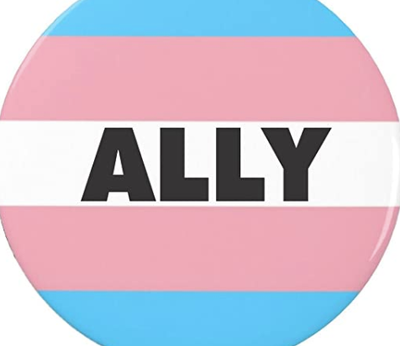 When you join at this level, you get that sweet satisfaction of knowing you are practicing allyship. Way to go supporting the trans/nonbinary community and the language that affirms us.

REQUEST A SONG and your choice of pronouns and I'll make it happen! Your song will be posted to the Practice Your Pronouns Patreon Community so others can learn along with you.
PS- Custom pronoun songs make great gifts! I'll happily send you the video so you can share it as a gift. (Please message me to request this.)

Pro Practicer
When you join at this level, get the sweet satisfaction of knowing you are practicing allyship-- and you just happen to have a little more in your wallet.
Way to go being a supporter of the trans/nonbinary community and the language that affirms us.

REQUEST A SONG and your choice of pronouns and I'll make it happen! Your song will be posted to the Practice Your Pronouns Patreon Community so others can learn along with you.
PS- Custom pronoun songs make great gifts! I'll happily send you the video so you can share it as a gift. (Please message me to request this.)

About
WHO NEEDS PRACTICE?
Do you have a transgender or nonbinary friend or family member who has changed pronouns? Are you finding it hard to make the switch? Don't beat yourself up! It's normal that those switches don't come easily. But the good news is that our brains are malleable....we just have to practice! Singing along with these songs will help you do your homework while keeping it fun.

REQUEST A SONG
When you request a song, you can choose any pronouns for your song. For example, Bill Withers' "Ain't No Sunshine" with they/them pronouns, or Green Day's "She" with he/him pronouns. (Check out posts to see a couple examples in action.) These songs will be posted to the private Patreon community so everyone can practice along with you. If you are sending your song as a gift, you can also request the video file so you can share it as a gift. #BestGiftEver

NONBINARY VISIBILITY
People need to see their reflection in society in order to feel a sense of belonging-- but that rarely happens for nonbinary folks. In addition to providing a fun way to practice your pronouns, I'm delighting in hearing my own pronouns (they/them) in music. Imagine if nonbinary people could turn on the radio and hear their pronouns in a love song or pop ballad! Let's get fluent so we can give the next generation that sense of belonging everywhere they go. (And, ya know, our adult friends too.)

THANKS FOR PRACTICING YOUR PRONOUNS!

By becoming a patron, you'll instantly unlock access to 6 exclusive posts
By becoming a patron, you'll instantly unlock access to 6 exclusive posts
Recent posts by Julie Lipson
How it works
Get started in 2 minutes