PrintYourMonsters
is creating 3D printable miniatures for tabletop game
Select a membership level
MONSTER TRAINER
Thank you for supporting us!
You will receive:


Access to a monthly selection of 3d Printable Monsters and Terrains containing:
monsters, heroes or villains
scenic bases
epic monster
scatter terrains
65% Discount Codes to use in our MMF Store.
Access to our Welcome Box containing the following:

The Giant crab and pirates
Orcus
The Heroine
7 Plants from the Fantastic plants and rocks Kickstarter
8 Cadavers scatter terrains
18 Chests and mimics

Access to our community!

Access to our Monthly poll
MONSTER MASTER (PRE-SUPPORTED)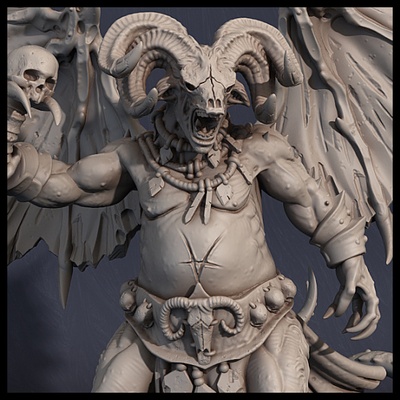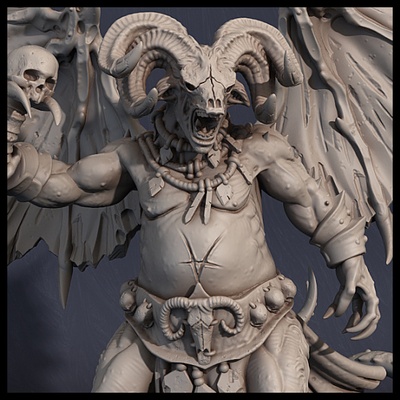 Thank you for supporting us!


This Tier receives everything from the Monster Trainer Tier (Welcome Box, Monthly Releases, access to Polls, Community).

You will also receive all models Pre-Supported for resin printing
MONSTER MERCHANT (First 100)
Limited (0 remaining)
Thank you for supporting us!


This Tier receives everything from the Monster Master Tier (Welcome Box, Monthly Releases, access to Polls, Community).
You can Sell the Prints of our models, including models obtained through Crowdfunding (but never the files or links!), as long as you stay in this Tier. If you change Tier or stop supporting us you immediately lose this benefit. 
About PrintYourMonsters
1 X Desert Dragon
2 X modular Heads for the dragon
1 X Orc Chieftain
1 X Orc Sorcerer
1 X Orc Rager
1 X Orc Mauler
1 X Orc Pit Fighter
1 X Orc Warrior
11 X Modular hands and weapons
1 X Piskoramli ("sand fisher")
3 X modular heads of the Piskoramli
2 X modular pincers of the Piskoramli
1 X Orc Chieftain on Piskoramli
1 X Dune Lurker ("sand worm")
3 X big base scatter terrain
3 X 1 inch original bases
LINKS to DOWNLOAD the MODELS

What will I get when I join as a Patron?

Welcome pack

When you join my Patreon, you have access to a welcome pack that we will upgrade over time as we reach our subscribers goal or simply when we feel like it.


The welcome pack 
 (All models supported) includes :
The Giant crab and pirates
Orcus
The Heroine
7 Plants from the Fantastic plants and rocks Kickstarter
8 Cadavers scatter terrains
18 Chests and mimics
Loyalty rewards
January to March 2021 - Demon Queen of the Fungi
April to June 2021 - Tainted world giant turtle
July to September 2021 - Giant Worm
October to December 2021 -Giant bug



Monthly release




One big monster with minions and scatter terrains, all around the same theme

LINKS :

You can find the links to our monthly release and welcome pack at the top of our page in the LINKS section.

Where can I find previous releases?

Most of our previous releases are available on our MyMiniFactory Store: https://www.myminifactory.com/users/PrintYourMonsters

Don't forget that when you join as a Patron, you get a whopping 65% off in my store!!! You can find the code in the STORE DISCOUNT LINKS section

How can I connect with other PYM fans and Patrons?

Please follow my Facebook page for news and updates on our projects including future Kickstarters
https://www.facebook.com/printyourmonsters

You can also connect with the community on the Print Your Monsters - 3D Printing Guild Facebook page. On that page, you can post your prints, painting projects, questions etc.
https://www.facebook.com/groups/484491825612280

THANKS

Thank you for joining my Patreon. For me, it means that you would consider spending from your « hard-earned » money to make this amazing project come to life! My name is Emmanuel Lepas. For over 20 years, I've created monsters for TV, cinema, and video games. Now I create monsters for you to incorporate with your favorite tabletop games such as D&D, Pathfinder and Warhammer.

If you did not join me already, I would really like all of you to become patrons of my work one day. But if that's not possible just following me on social networks would be really appreciated.

Thank you again for your support and print with fun !

Emmanuel

When I reach 500 patrons, I will add a new model to the welcome pack
1 of 4
By becoming a patron, you'll instantly unlock access to 121 exclusive posts
By becoming a patron, you'll instantly unlock access to 121 exclusive posts
Recent posts by PrintYourMonsters
How it works
Get started in 2 minutes