Print'N Paint Miniatures
is creating 3D Printable Models for Tabletop gamers and Miniature Painters
Select a membership level
Humble Crew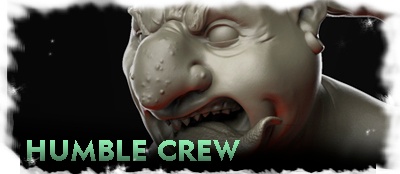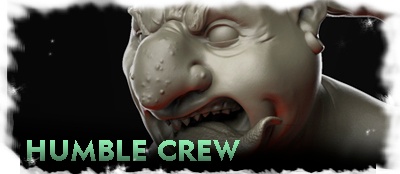 Access to patreon feed.
Access to our comunity on discord.
30%-60 Discount codes on my MyMinifactory store.
Access to tutorials i create.
You can see works in progress and be able to comment and give feedback!
Thank you for your help! Every little tip counts, more than you can imagine :)
Includes Discord benefits
Elite Veteran Crew
Limited (0 remaining)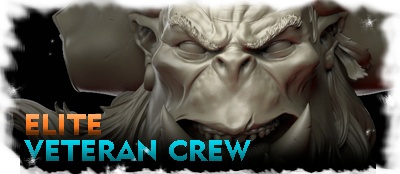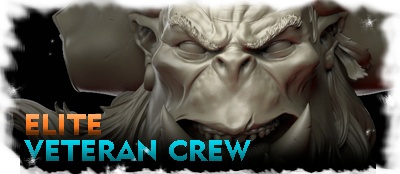 All the monthly benefits from Veteran Crew Tier at a better price (Save 20%  for the subscription)
Only for the first 100 Patrons!
Thanks for supporting me and allowing me to create, you are breathtaking! 
(Terms and conditions: All my files and STL links are for personal use, you are not allowed to sell or distribute them)

Includes Discord benefits
Veteran Crew
Top quality 3D printable tabletop models easy to print, Support-free and pre-supported STL models tested and designed for painters.
Get instant early acces to new sets of STL each month and 30+ additional models only available at patreon!
1 Legendary Support-free / PRE-SUPPORTED modular miniature of the month.
2 Epic SUPPORT-FREE models of the month.
1 Throwback model (Monthly decided by polls)
+(10) New modular multi-pose pieces and (2) Bases
1 Deluxe Bust of the month + 1 Throwback bust.  
Swappable accesoriesfor the legendary model of the month.
1 Exclusive monthly cartoon familiar(patreon exclusive).
3 Exclusive monthly Props/Scatter terrain models(patreon exclusive).
Detailed basesfor each miniature. 
Adittionaly you get 70+ models from the
Starter pack!


Acces to all the "Welcome box models" Patreon-only content.
Access to Print'N Play (5) multi-pose miniature collection, contains (60)+ pieces and bases.
Access to all the new and the past "Exclusive rewards" (11 Familiar models, (43+)  Props/Scatter terrain, 8 RPG collection model (Patreon-only content)
Access to polls to decide next releases.
Access to full patreon feed.
You can participate in the monthly PAINTING CONTEST.
Access to our comunity on discord.
Acces to 1 weekly streaming sculpting session in discord.
30%-60% Discounts on my MyMinifactory store.
Access to tutorials i create.
You can see works in progress and able to comment and give me feedback!
Stay with us in order to get the
LOYALTY REWARDS
!
Thanks for supporting me and allowing me to create, you are breathtaking!    
(Terms and conditions: All my files and STL links are for personal use, you are not allowed to sell or distribute them)
Includes Discord benefits
About Print'N Paint Miniatures
This is the current monthly release:
(
Click/Tap Images to expand
!) Welcome to Print'N Paint miniatures!
A patreon adventure dedicated to all those miniature enthusiastics like me who enjoy painting and playing with top quality miniatures!
Highest quality models, only pre-supported and supports-free miniatures easy to print in FDM and SLA printers! Are you ready to take 3D Printable Miniatures to the next level?
Become a Patron today to instantly receive (Scroll for details!)

1)

The monthly relases 
2)

Throwback models

3)

85+ Starter pack rewards


Welcome box

Print'N Play multli pose collection

Exclusive only-patreon monthly content, permanently available (Unlocked goals):
Props/Scatter terrain + Cartoon familiar + RPG collection

4)

Acces to the painting contest

5)

Monthly poll to decide next releases and throwback model.


6)

30%-60% discounts in the official myminifactory store for all my products.

7)

Loyalty reward (Read for more info)


1) MARCH MONTHLY RELEASES
(All supportless!)

Joining the Veteran Crew or higher you will instantly receive links to the monthly 3D printable release
models that expire at the end of the month. The monthly release link it's uploaded tipically around day 1-2 of each month, once patreon process the payments.
(All the monthly releases are available in two different sizes, 35mm and 54mm scale. Choose the scale you prefer for your models!)

(CLICK HERE TO SEE PAST RELEASES GALLERY)
Based on the current goal level, monthly releases includes different Deluxe quality content:
2 Epic Supportless
miniatures
1 Legendary
Pre-supported multi piece miniature with swappable options.
1 Deluxe
Quality Bust.
2) Throwback Models

Every month you will get for free a release from one of the past months, every month I run a poll to decide which month and which model!
Additionally you will get the bust from that same month too!
3) Starter pack rewards (80+ models)


By joining the Veteran crew or higher tiers and get instant acces to high quality supportless models easy to print. Now it contains:
1 Dagger Imp

The Adventurer Starter Set: perfect for your rpg party, contains (6) supportless props for your Tabletop/ DnD games or creating Dioramas: Treasure chest, Campfire, Quest board, Skull brazier and Tent.
3.2) Print'N Play: Contains (5) Multi-pose miniatures, includes (70+) pieces and (12) bases
Get access to a wide collection of multi-pose models growing every month, to check the full collection click here!


3.3) (60+) Exclusive bonus rewards:
Awesome additional support-free content for your games and dioramas! Get instant acces to all the different exclusive rewards only for patrons!
(13) Supportless Tiny Cartoon Familiars

(Exclusive Monthly Reward): Perfect partners to  asist your main characters, or villains.. who knows!
(50+) Support-free t

hematic environment props + scatter terrain
(+3 or more new exclusive props every month!)
You can find these props with or without base, which makes them perfect for your DnD /Tabletop games or Creating Exciting Dioramas!
(To check all the past environment props you will get CLICK HERE)
(7) RPG collection:

Each month I'll be sculptinga new model, minor creatures or modifications from past models.
5) Monthly painting contest:
Each month you can participate in the painting contest, paint your favorite model from the monthly releases and win free months and the option to take some design decitions for the next releases
, additionally I'll spotlight the winning models in my social media!



6) Monthly poll:


Each month I create a poll post to decide next releases and the mohthly throwback models!



7) 30% OFF at the Official STL Store:



At the first week of the month I'll be sharing discounts to buy the previous releases! If you start supporting me later you can buy the previous months releases getting 30% OFF (40% Merchants) at the
MyMiniFactory
store.
8) Loyalty reward:
Stay with us for
3 consecutive months
in order to get a final boss model for free!
Did you miss any past Loyalty reward?
Don't worry, you have a
60% Discount
code to get those in the MMF Store!
The next loyalty reward program starts in:
January 2020, deliver in March 2020

Check all the past loyalty rewards here!
About me
My name is Leonardo Escovar, a passionate miniature artist, 3D printing enthusiastic and Tabletop gamer. I've been working for the miniature industry for more than 10 years and now I'm starting my dream project on Patreon. My goal is offering Deluxe quality 3D printable models  easy to print for Tabletop/DnD games, specially designed for miniature painters. Because quality matters!

If you are looking for unique miniatures to highlight your painting or stunning Tabletop/DnD models to delight your friends this is your place!

I've worked on high profile tabletop projects such as Rum and bones, Unicorn Fever, Kickass boardgame and I sold hundreds of limited edition resin kits on my personal web Miniature Madness in the past. Now I want to dedicate my full time to my favorite hobby, 3D printing and tabletop models.




What offers Print'N Paint Miniatures?

My objective is taking this hobby to the next level offering deluxe quality STL thematic models every month with a special approach for details and quality for miniature painters, specially for those who enjoy Painting Tabletop / Wargames / DnD or  Display quality models, spending around 30+ hours on every miniature to make every creation truly different and unique in order to achieve a natural and organic finish, taking special care of design and every little detail. You can find stunning supportless models easy to print and some pre-supported models cut into pieces designed to be printed in the higher quality using the least supports possible so you can paint the pieces separately.

Legendary monthly miniatures have their own alternative swappable pieces. All fittings are carefully tested as I care about the ease of printing and assembling. Also I provide every STL miniature in two default different sizes if you don't want to spend time thinking about scaling the models.. however feel free to scale in the size you prefer :)


Small size: Tabletop and wargame scale (35mm scale)
Big size: Designed for painting collectibles and making dioramas for exhibition purposes or huge scaled monsters for tabletop gaming.. why not? (54mm scale)
What will I be getting?

As soon as your payment is done you'll have acces to a Dropbox link to donwload a set of the exclusive monthly releases as 3d printable figures (STL) that expire at the end of the month. There are different rewards depending on the Tier you are contributing.

You can access to the files on the Dropbox link listed above in the overview section, you can download STL files or the CHITUBOX projects ready to slice and print (Remember, monthly releases files are only available for a month and then the link expire, so be sure to download all the content). As you download my files you are accepting the Terms and Conditions listed on the rules section below, please check for more information!

If you start supporting me later but you want to buy models from the previous months which are now expired, please visit the MyMiniFactory Store. In addition you can buy the previous releases in my store using the 30% Patron Discount code!


Veteran Crew / Elite Veteran Crew:

Access to:
1 Legendary pre-supported STL model of the month.
2 Epic supportless STL models of the month.

Access to 1 Deluxe Quality bust.

Acces to free exclusive monthly rewards.
Acces to the 75+ starter pack models.


Access to detailed bases for each miniature.

Modular miniature pieces, swappable accesories for the Legendary model.

Access to polls to decide next releases.

Acces to patreon feed

Access to our comunity on discord
30-50% Discounts on my MyMinifactory store.
Access to tutorials i create.
Access to monthly painting cotests.

You can see works in progress and be able to comment and give feedback!
Seasoned Merchant / Elite Seasoned Merchant:

40% Discount on my MyMiniFactory Store.




In this tier you can sell prints from my models (Not the STL files or links!) as long as you stay in this tier, if you change tier or stop supporting me you lose this ability.

All

Veteran Crew

benefits included in this tier



What to expect
As my goal is dedicating my full time to this project I'm starting at 3 models per month plus 1 bust but I'll be unlocking new monthly rewards as I had reached more patrons because I will be able to spend more time sculpting, so expect to have more and better monthly rewards in the future!

I love to create organic monsters, big creatures, fantasy characters, skulls, animals, mutants and a lot more! If you appreciate top quality models and enjoy painting miniatures I hope you will join me on this brand new journey! :3

Why Patreon?



I began my digital sculpting journey around 2 years ago because i was struggling to get commissions sculpting only in the traditional way, so I took the determination of learning and improving 3D sculpting on my own. Later I decided to buy my first 3D printer in order to understand the whole process and to be honest, I fell in love with 3D printing community!

This year I started to feel confident making some digital commissions and i applied for a job in Warhammer UK, unfortunately i didn't get it so I felt like it was the perfect moment to start my dream project, develop some portfolio and have some fun sculpting and printing :)

I really want to share my passion and dedication through my sculptures because is my dream job and all of this only can be real with your help. I'd appreciate if you spread the word about my project with your friends! Thanks <3


FAQ's

How are the STL files organized in the dropbox folder?


Files are organized in different folders named by the name of each miniature, in each folder you can find two default folder sizes, BIG and SMALL. You can find the main files version ready to slice in a Chitubox project file or as STL files too, the alternative accesories are not included in the Chitubox project file, they are single STL files and you will have to add/replace them manually.

What if I forgot to download or missed some of the monthly content and link expires?
Just in case you subscribed in the last days/hours from the last month and you missed content from that month then you have only the first 5 days of the new month to ask me for the link sending a private message. Once this period expire I won't be sharing links from the past month to avoid any possible link abuse. I'll be posting often before links expire in order to remember you to download the content to prevent this situations. This rule may change in the future.



How big are those files?


I work the details in a very high density mesh for the original files when i'm sculpting, but the final STL files are already decimated to a smaller printable size and preserve all the original details from the original files to be printed in bigger scales. The smaller pieces size are around 5KB and the bigger pieces (Like bodies, chest, legs, etc) around15KB - 40KB most of the time.

Does my Pledge entitle me to your back catalog?


No, but you can find all my previous catalog in my MyMiniFactory Store using the 30% Discount code



Why are some of the STL files cutted into pieces?
As i mentioned before, the Legendary miniatures of the month are cut into pieces designed to be printed in the higher quality using the least supports possible, also so you can paint the pieces separately too, this is the same process i follow when i make professional commissions. 
The Legendary miniature files are designed to be printed in DLP/SLA printers and the Epic supportless miniatures can be printed also in FDM.



Do you have a 3D printer?


Yes, i currently own 3 3D printers. An Elegoo Mars, Anycubic Photon resin printer and a CR-10 for FDM printing, but i'll love to expand my 3D printer collection for sure!



What software do you use?


I use Zbrush for sculpting and keyshot for renders most of the time. When it comes to 3D printing i use simplify to slice FDM prints and CHITUBOX for resin printing.

You can follow me on the social media links if you want to know more about me and my creations:

-Instagram: www.instagram.com/printnpaint_miniatures
-Myminifactory Store: www.myminifactory.com/users/printnpaint
-Facebook: https://www.facebook.com/Printnpaintminiatures
-Facebook group: https://www.facebook.com/groups/2778174685598201/
-Artstation: https://www.artstation.com/poisonauta


IMPORTANT - RULES, TERMS AND CONDITIONS
All the files i provide to you are meant only for your personal use, by downloading my content you accept this Agree

ment

. If you don't accept these terms don't download my content.




You may use the content i provide only for personal use (STL and LINKS). You are not allowed to distribute the files or the prints in any form.


You can't use my STL files or any partial portion of them in any other project, crowdfunding platform, patreon, online storage box.

You can't make molds or cast resin units of my models, any kind of mass production is not allowed (Only allowed under agreement partnership and previous consent)


You can scale/cut my STL files but you can't share those altered files or the original ones.

You can't edit my files or use them to create new content.

You are allowed to take photos, videos and make content of my files as long as you state it's attribution to me.

All rights belong to Print'N Paint, NO rights are assigned or transferred to the end user. All my designs are protected by intelectual property laws.

All the previous points are applied to "Seasoned Merchant" and "Elite Seasoned Merchant" tiers, with the exception of they can sell their own prints of my STL files ( Not the links or files )

as long as they remain in that tier.

Thanks for your collaboration!

Loyalty Reward:  Legendary Final Boss Models (Unlocked)

Unlock this goal to reward the most loyal patrons sending a exclusive Legendary Final boss model based on patronage time. Every 3 months I will be releasing a special model at the end of each season for all the Veteran crew members who have remained for the last 3 consecutive months. The merchant tiers get the model as they are released automatically.

This models will be very large models, perfect to match as final bosses at the end of the adventure.

3 of 4
Become a patron to
Unlock 110 exclusive posts
Connect via private message
Recent posts by Print'N Paint Miniatures
How it works
Get started in 2 minutes