Christian Matzke
is creating the entire Necronomicon
Select a membership level
Miskatonic Librarian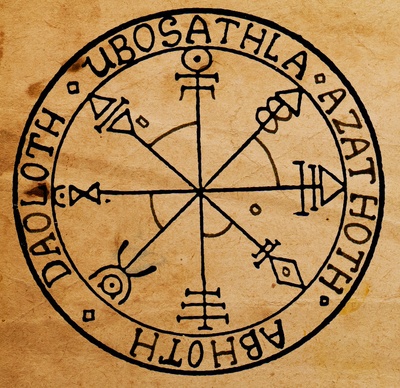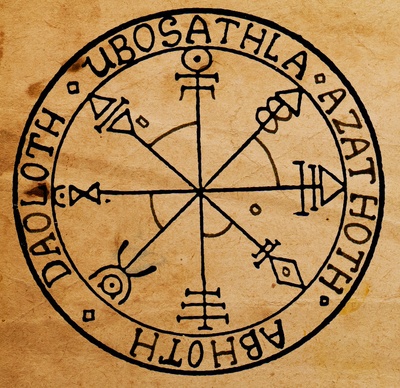 You are in charge of the rare book room, don't lose the keys! This is for Patrons inside the U.S.
Foreign Scholar
Though oceans may separate us, the Call of Cthulhu reaches all our dreams equally. The price bump is just to cover added shipping and handling for Patrons outside the U.S.
About Christian Matzke
Hello students of Medieval Metaphysics!
With the continued support of my Patrons I am realizing a dream: I am creating an 840 page faithful imagining of John Dee's English translation of the Necronomicon, and I hope to share it with you! With over 200 pages completed and mailed out to my Patrons, this is now the largest and most authentic Necronomicon available, and we're just getting started:
Over the last twelve years I have created hundreds of images in preparation for this launch, but that was only the first step. Now I am creating the text to flesh out the book. Unlike previous attempts, this book is a faithful expansion of Lovecraft's imagined tome, as described in his
History of the Necronomicon
,
the Dunwich Horror
, etc. I am writing the book in authentic Elizabethan English and presenting it as it would have looked straight from the printers press. Notes in Latin and Greek (as well as numerous codes) add to the authenticity, as both John Dee and Sir Randolph add their commentary in the margins.
 For my Patrons I will produce two 11"x17" double-sided Leaves each month (when each is folded in half this creates eight pages). Each leaf will be individually aged and folded for you. These leaves can then be nested to create a quire. Eighteen quires will make the finished codex.
Originally I offered one leaf per month but when I reached 100 Patrons I DOUBLED my output for the same base rate. Two leaves a month, making 2 quires a year, equaling 96 pages a year!
So helping spread the word of this project benefits everyone!
For those joining later all previous pages will be available for the base price each (price depending on your location). This way Patrons can begin at any time, without feeling like they missed the opportunity. I will offer two new leaves at the start of each month. The next mailing will be
Leaf 073 and Leaf 074.
There will be special pages utilizing all aspects of 17th century innovation and I will give tips and guides here on how best to orient them in your ever-growing Necronomicon.
This will be a massive undertaking, but also a really fun project. I am committed to seeing this through as
I
want to own this book.
I want to create the book I imagine Wilbur Whateley or Joseph Curwen owning. And I want you to own it too!

ABOUT ME:
My name is Christian Matzke, I live in Maine in the United States, and I've been an H.P. Lovecraft fan since the mid-Ninties. As a Freshman in college I started the
Propping Up the Mythos
website* as a way to encourage other fans to build objects from HPL's stories.
My first Lovecraftian short film adaptation
Nyarlathotep
won the
Katahdin Award
at the Maine International Film Festival, and my original Mythos film
Experiment 17
won the
Brown Jenkin Award
at the H.P. Lovecraft Film Festival. I also adapted a chapter of Herbert West Re-Animator (as
An Imperfect Solution
) and made a prequel to the Dunwich Horror. My films have been released on DVD by
Lurker Films
as well as
Arkham Bazaar's
"Classics Vol. 2" (
http://www.arkhambazaar.com
).
*Amazingly my original website from 20 years ago is still online:
https://web.archive.org/web/20090730030302/http://geocities.com/Athens/9133/cthulhu.htm
When I reach 100 Patrons, I will double my output: two double-sided sheets per month, equaling 96 pages a year!

1 of 1
By becoming a patron, you'll instantly unlock access to 49 exclusive posts
By becoming a patron, you'll instantly unlock access to 49 exclusive posts
Recent posts by Christian Matzke
How it works
Get started in 2 minutes