Pug Hoof Gaming
is creating videos that celebrate gaming.
Select a membership level
The Tip Jar
As thanks for putting a little something in the Tip Jar, you'll get a say in where the money goes. Does it go towards replacing new equipment, or things to make videos out of. You'll help decide!
Where possible, you'll get access to my videos as soon as they're finished, which can be from a couple of days before everyone else, to a week, and occasionally even a month before everyone else!
You'll also be able to take part in monthly Q&A videos (which you'll get a few weeks earlier than everyone else)
About Pug Hoof Gaming
"Who are you?"
My name is Lee Garbutt, and I started 
Pug Hoof Gaming
in 2015 to play and talk about the things that I care about - To make videos for other people like me, who are fed up with "angry" YouTubers and screaming teenage vlogs. Ultimately, Pug Hoof Gaming's entire purpose is to celebrate the medium of video games in a positive way. I'm just here to be me, and make the best videos I can possibly make, to convey a passion that's stayed with me for almost three decades.
"What is Patreon, and how does this Patreon campaign work?"
For the uninitiated, Patreon is a service that helps fans (like you!) directly support a content creator (like me!). Essentially, when you become a Patron, you agree to financially support a creator for an amount of money, either for each individual piece of created content, or a monthly subscription - In some cases, in exchange for some virtual or physical rewards.
It's a win-win situation: Creators can continue to make the content they believe in, knowing that their fans can keep the whole endeavour financially viable, and even create even better content as a result. Meanwhile, Patrons can get exclusive content and/or input into what their favourite creators are doing, and know that they're really helping creators out.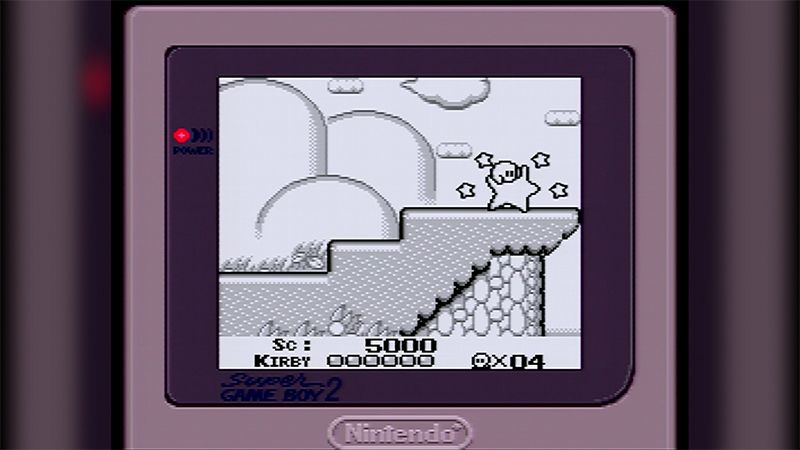 So I am launching a Patreon campaign. It is important to me that I'm honest and absolutely transparent about my intentions for this campaign. This is entirely optional, and I will not be withholding any content from non-Patrons. You can donate as little or as much as you want. Supporting me financially will give me the resources to invest in even more equipment to ensure that my videos are even better produced, and even allow me to obtain more interesting gaming-related items that I can make videos about. In short, this Patreon isn't about me making a profit, but about me being able to do more of the videos you love.
With your help, I can make bigger and better videos that not only celebrate gaming, but help preserve every aspect of the medium, through retrospectives and high quality captured footage. Maybe you'd like me to cover every Zelda game ever released, even on non-Nintendo consoles? How about a look at every peripheral released for the Mega Drive? If you want me to do it and can help fund the purchase of required items like games, peripherals or other hardware that I don't have, I'll do it.
"Where will my money be going to?"
My campaign isn't motivated by greed - Any money you decide to donate will be put straight into the videos I make. I create videos using original hardware, with the aim of preserving the experience of playing these real games on the hardware it was designed for. I recently did a massive look at the Super Game Boy, creating over an hour's worth of video content, consisting of historical retrospectives, high quality captured footage, and much more.
That content took me months of planning, writing, recording, capturing and editing, and the result was one of my most well-received videos so far. I want to do more videos like that series, to celebrate, educate and preserve these classic games and hardware in video form, in the best quality I possibly can. With your financial backing, I can not only continue to do that, but do it even better.
I want to cover tons of interesting and unusual pieces of hardware and software, preserving them in video form for everyone to enjoy. I believe in capturing footage from real hardware, and to avoid using emulators where possible. But I can't always justify the cost of purchasing some of the more obscure items out there - My wife would probably kill me if I spent £150 pounds  and upwards on an obscure console, just to capture footage for one or two games.
Once I have enough money saved up through this Patreon, I'll draw up a list of items I'd like to purchase and make videos out of - From that list, I'll pitch video ideas to my Patrons, who will then be able to vote for the pitch that they would most like me to cover in a video. When I've made that video, everyone that helped fund it will be credited.
"
What do I get in return for giving you money?"
At the moment, that's undecided. Many Patreon campaigns will offer physical rewards, or different virtual/physical rewards depending on how much money you give the creator.
For now, I'll be posting behind the scenes information, photos and blogs, and crediting Patrons in every video. For videos that are finished early, I'll get them available for Patrons first, before they're published on the channel!
But most of all, Patrons will be given a chance to take a greater role in the direction of this channel and what I make videos about (and what could be a better reward than that?)
"I'm sorry, I can't afford to become a Patron!"
That's fine - I appreciate that you even took the time to watch this video, and there are plenty of non-monetary ways to support Pug Hoof Gaming and help it to grow. You could share this Patreon campaign with your friends, or even share my videos on Twitter, Reddit, Facebook, etc. How about taking a few minutes to watch my videos and comment on them? These are things that are as valuable as financial support, if not more.
Most importantly, regardless of whether you contribute or not, you won't be missing out on any of my videos if you decide to not be a Patron - Don't worry!
If you got this far - Thanks for reading, and whether or not you choose to be a Patron: Thank you for supporting Pug Hoof Gaming.
I'm No Longer In The Red!

This amount would be enough to pay for all of my web hosting and other setup costs for Pug Hoof Gaming, meaning that I would no longer be running the channel out of my own pocket, and it would be all thanks to my Patrons!
1 of 2
By becoming a patron, you'll instantly unlock access to 66 exclusive posts
By becoming a patron, you'll instantly unlock access to 66 exclusive posts
Recent posts by Pug Hoof Gaming
How it works
Get started in 2 minutes