Qalbi Zikr Academy
is creating the Interactive Word for Word Quran & a whole lot more!
Select a membership level
Interactive Quran Project
Limited (47 remaining)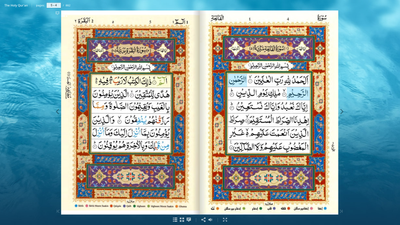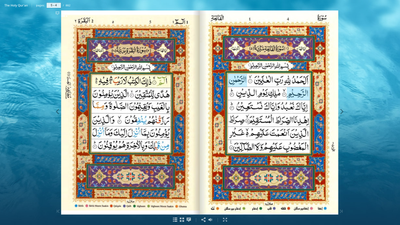 The Prophet (ﷺ) said, "The best among you (Muslims) are those who learn the Qur'an and teach it."
We are creating the world's first word for word Interactive Quran that will help millions of Muslims learn to recite the Holy Quran correctly.
Take a look at the first few pages of the interactive Quran here:
https://www.madrasah.co.uk/quran/4/

Touch any word on the page and listen to it being read out.
Touch the Ayah circle and the whole verse will be read out.
The hardest part has already been done!
The digital representation of the entire Quran, 
The actual code to make it possible for the pages to be interactive  
The responsive layout so it works beautifully on both desktop & mobile
Loaded within seconds without the need to download the whole Quran application.
Our efforts are now all focused on correctly mapping out the Quran, recording with correct makhraj and tajweed and then linking each graphical area of the mapped Quran to the correct audio file.
How can you help?
We happily spend our own money and time on our projects. Lack of funds will not stop this project from being completed. However, we will complete it much faster if we do get support.
So If you are able to help and want to keep up with our updates, behind the scenes adventures whilst also gaining Sadqah Jariyah reward then this is for you. 
Just imagine, once this is complete, how many Madrasah children, Muslims and even NEW Muslims will LOVE using our online free tool to learn to recite the WHOLE Quran.
Imagine you're in your grave... and angels coming with trays full of reward DAILY because you spent a few £'s on a WINNING project! 
In a year or two once this is done, you will kick yourself for not getting in on the action. Yeah, there'll be other projects, but none as meaningful or far reaching as this one. 
So become a Patron and help us achieve this beautiful goal!
Benefits in this life include:
Helping Children & Adults learn to read Quran
Stay Intrigued with our Behind the Scenes content
Stay informed with our Work-in-Progress updates 
Get Early Access to our interactive developed pages of Quran

Benefits in the AFTER LIFE include:
Continuous Sadqah Jariyah Reward
Big fat cheesy grin till you rise on the day of Judgement!
Remember you live longer
IN
the earth than
ON
the earth. Make it count!
May Allah give myself, you and your family massive success in this life and the next!
Please note:
Limited spaces available in this tier.
Advanced Projects
The Interactive Digital Quran is one of our MANY Islamic Sadqah Jariyah projects. 
We also run a YouTube Channel and have several leading Islamic websites most notably
Islam.org.uk
(which is currently undergoing a major transformation)
We also run
Ramadhan.org.uk
,
Madrasah.co.uk
and
Zikr.co.uk
too. 
Our websites reach nearly a quarter of a million visitors a year whilst our videos have reached 3.5 Million and gained over 25K subscribers (as of August 2020).
Apart from this we have a series of digital online books which we are beginning to upload. We already have the Holy Quran and Sunnah books online and hope to have The Majestic Quran (translation), Dream Interpretation, Islamic Studies and various other books that cover Virtues and Admonishments online soon.
These books will also be transformed into lessons on You Tube
By becoming an Advanced Projects Patron you get all the benefits of supporting our Interactive Quran Project
plus
the benefit of being part of all our other Projects too.
If you have deceased parents or grandparents then you can become a patron on their behalf and they will see and reap the rewards whilst in their graves. They will be SO HAPPY with you!
Unique Benefits:
All Benefits listed in our Interactive Quran Project Tier
Download our Digital Resources, like the PDF version of Quran etc
Join our VIP WhatsApp Group - for that personal touch!
Request or Vote for an upcoming video. 
About Qalbi Zikr Academy
Assalamo-alaikum and welcome!
Since 2008 we have been creating and uploading Islamic educational content on our websites and videos on YouTube.
Our websites reach nearly a quarter of a million visitors a year whilst our videos have reached 3.5 Million and gained over 25K subscribers (as of August 2020).
Our YouTube Channel is projected to reach 130 Million views by December 2025 (Source Social Blade)
We own and operate the UK's leading Islamic websites including:
Islam.org.uk
Ramadhan.org.uk
Zikr.co.uk
Madrasah.co.uk
We are currently in the re-developing phase and hope that once ready, our websites and videos will allow anyone to learn to live as a practicing Muslim 24/7 from the comfort of their home. This includes learning how to read Quran and learning how to offer Salah.
We currently spend from what Allah has bestowed upon us and are already very successful in our endeavors. However with your support we can go much further and much faster!
Why not join us on our Journey?
We're currently testing our new software on creating the new Word-by-Word Interactive Quran and perhaps when you read this we will already have gained traction on this.
Wouldn't you like to be part of our success?
It's like giving a brick to build a Mosque and getting the reward for building the whole Mosque!
If you've not thought about any Sadqah Jariyah for yourself or your parents, then look no further!
Don't just take my word for it, type in any of the following terms: first kalima, second kalima, third kalima, fourth kalima, iman e mujmal, iman e mufassal, qalbi zikr etc
Notice we are No. 1 for ALL of these and we've barely even scratched the surface of our true potential!
Apart from our videos, Imagine having the WHOLE QURAN read word-by-word and giving access to it for FREE to all the Muslims around the world!
My personal belief is that we will hit 130 Million views much earlier than 5 years.
Go ahead, subscribe to our channel and support us here on Patreon. Watch us rise to the very top for every area of Islamic learning. We are very serious and very dedicated. We've done this for over a decade, but we're no where near where we need to be.
If you do support us here then we can begin to outsource some work and get things done faster!
Some of the benefits of becoming a patron will include:
Behind the Scenes Videos
Early Access to Content
Exclusive Audios/Videos
Digital Resource Access (like the Tajweed Quran & the Interactive Ahsanul Qawaid)
Support Resources/Worksheets/Posters
Remember, we're currently only on 3.5 Million Views so your investment with us will have a MASSIVE Sadqah Jariayh return as our videos are projected to reach over 130+ Million views within the next five years alone.
So become a Patron, help us deliver great content and start reaping the rewards alongside us today.
May Allah give me, you and your family MASSIVE success here and the hereafter! Ameen.
Interactive Quran Development - 10 Pages

We will be able to record and develop 10 pages of our Word-4-Word Interactive Quran

1 of 4
By becoming a patron, you'll instantly unlock access to 18 exclusive posts
By becoming a patron, you'll instantly unlock access to 18 exclusive posts
Recent posts by Qalbi Zikr Academy
How it works
Get started in 2 minutes