QueenAshi
is creating Eye Candy & Soft Girls ♡
Select a membership level
Donut Bites 🍩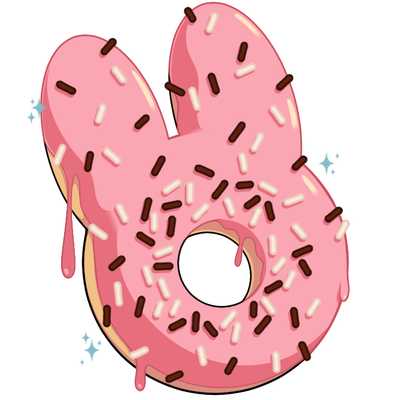 Thank you so much for supporting me  ♡ 
This is the most affordable tier. With this you gain access to:
Bi weekly polls for cute & Colorful Fanart Chibis! 
Access to full resolution chibi images!
Access to source chibi files!
Invitation to Discord Server!
Includes Discord benefits
Half a Dozen 🍩
At this tier you have access to all that Donut Bites offers! 
Tier 1 Biweekly Chibis
Source Files & HD Images
But in addition:
You can participate in the Once a Month Request Stream by suggesting cute girls! 
Vote weekly for Fanart Weekend Pinups!
The Source Files of the Sexy Pinups & any alternate versions!
Includes Discord benefits
Now with Sprinkles! 🍩✨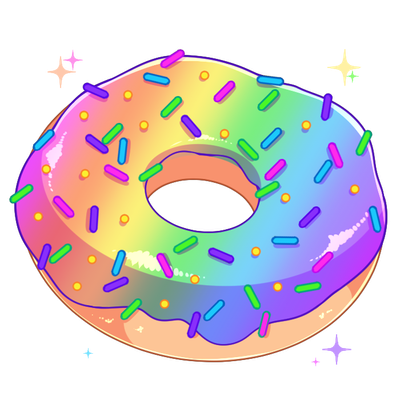 This is a big(ish) Tier!! It offers all that Donut Bites & Half A Dozen can give:
Tier 1 Biweekly Chibis & their source/HD files
Tier 2 Fanart Pinups & their source/HD files
Once a Month Request Streams
BUT WAIT THERE'S MORE!!!:
A secret additional monthly poll that would involve stronger adult art of the winner chosen! Always Multivote!
Private Art Streams for these drawings.
Characters may be fanart or original!
My undying love & affection cause omg you doing this for me is an honor 😭
Includes Discord benefits
About
Hello & Welcome to my Patreon Page ♡
I'm Queenashi but you can call me Ashi, Ash, Dorkus, or Meme. I'm a SFW/NSFW artist who loves drawing chibis, food, & girls. Art is my main source of income; a girl's gotta eat & take care of herself. Being on Patreon means I'll be drawing things such as pinups & cute things much more often while providing content you guys wish to see! 
What's in it for me though?
NSFW variants of Pinups
Patreon Polls for Fanart Weekend
Colorful Fanart Chibis
Source Files
Private Streams
Request Stream Participation
All of the love stored in my heart ♡
Fanart Weekend? What's That?
Every Monday/Tuesday, a poll of multiple adorable girls will be available. You guys get the opportunity to help me pick what to draw for that weekend & it'll be streamed between Saturday and Monday on my 
Picarto Channel
! There will be at least 2 versions of these drawings with the source file(s) included, so in the end, everyone wins!
Fanart Chibis?
Yes! Every other week I'll make a poll & draw a flat colored, fanart chibi of the winner! These will most likely be streamed on my Picarto Channel! Chibis are a great addition to all things good ♡
Sexy Pinups?
Tier 2 offers NSFW pinups, their source files, any variants added, & a
Monthly Request Stream
for NSFW Pinups! Monthly request streams will happen towards the end of each month & I will pick 1 or 2 characters from the poll to draw live!
Anything beyond Pinups?
Tier 3 offers just that! On top of what the first 2 tiers include, Tier 3 adds on with more risque drawings once or twice a month. It's honestly practice for me & you guys get to see me draw more adult content so win/win! In addition,
Tier 3 gives access to private streams on Picarto
for these drawings.
I can't support you monthly but I still want to send love :( How?
If you can't pledge to my Patreon monthly for your own reasons, there are other ways to send me support/gifts! My 
Kofi Tip Jar
for small tips & hype & then my 
Amazon Wishlist
for things like snacks & other necessities!
I greatly appreciate any & all support ♡ I wouldn't have made it this far without the help of you guys, my adorable followers! Thank you so much for visiting, cheering me on, & helping me grow as a content creator ♡
MUCH LOVE!
OMG I'D CRY!! Thank you all so much!!



1 of 3
Become a patron to
Unlock 220 exclusive posts
Connect via private message
Recent posts by QueenAshi