RETREAM
is creating retro video games for Amiga, Commodore 64, and PC
Select a membership level
About RETREAM
Simone Bevilacqua. There, the name of the only man behind the label RETREAM. This is more or less how I look like: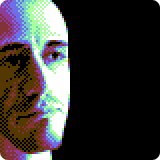 Nope, I don't suffer from some weird skin disease - that's simply my face pixelled in
Commodore 64
colors (and without glasses).
Yes,
Commodore 64
: that's the machine I started programming on at age 9 and that I'm making games for right now - I'm one those few passionate (crazy?) developers that enjoy to no end creating stuff for that wonderful machine. But there's also a newer platform that I love just as much: the
Amiga
! That said, I've also made games for PCs - in retro style, of course. You know, when it comes to video games, I want to live a dreamy experience like when I was a kid, I want to "retro-dream", so to say - and now you know also where
RETREAM
comes from.
I have released
a few games
(dedicating to each of them an immoderate amount of time, in order to bring them to the most perfect level I was capable of)...

... some are free, some are commercial (yet inexpensive), and some have even received a glorious physical release...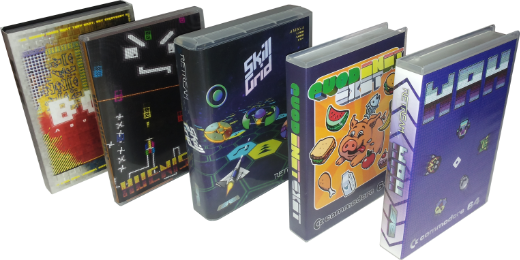 I can't help but keep on making games:
I love it and I need it
. The reason why I opened this Patreon page is precisely to ask you to help me with that - no, not with defeating that unstoppable inner urge, but with supporting it financially.
I honestly don't feel at ease with such a request, as the way I've always worked in and that I'm comfortable with is: create something, and then, when finished, give it away for free or sell it; but now I'm forced to go for this alternative because, quite simply, I have been without a source of income for way too long (years!) [update Dec. 27th, 2020: now I have a low-wage temporary part-time job as a customer service representative at a call center]. I'm sorry if this sounds bad, but that's simply how things are.
Now, what do I offer in return?
To begin with,
access to my currently released games
.
Then, the plan for the future includes (in no particular order):
I'll do my best to make the plan happen.
Thank you right away for helping me get it done.
Finally, this is what I did since launching this page:
By becoming a patron, you'll instantly unlock access to 20 exclusive posts
By becoming a patron, you'll instantly unlock access to 20 exclusive posts
How it works
Get started in 2 minutes