RV Texas Y'all
is creating upbeat stories inspiring you to experience life not just live it
Select a membership level
Settler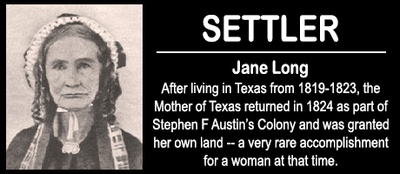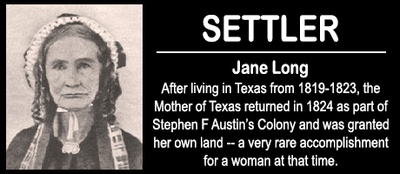 set-ler - noun
A person who helps to establish a new community in search of adventure.
Settler Benefits:
Alerts of New Content
Patreon Exclusive Content
Posse Only Videos: Bonus RV Park Reviews, Live Streams, etc
One Patreon Exclusive RV Texas Y'all Posse Sticker
Advance Invitation to Meetups
Opportunity to Buy Patreon Exclusive Posse T-Shirt & Future Gear
10% Discount on RV Texas Y'all Merchandise in our Teespring Store
Priority on Questions When We Film a Q&A Video
Scout
skout - noun
A person who travels ahead of the settlers to collect information.
Scout Benefits:
All Settler Benefits +
15% Discount on RV Texas Y'all Merchandise in our Teespring Store (instead of 10%)
One Exclusive RV Texas Y'all Posse Magnet
Monthly Digital Photo
Real Time Updates / Lens Clips (Patreon version of Instagram Stories or Snapchat)
Deleted Scenes/Bloopers Videos
Trail Guide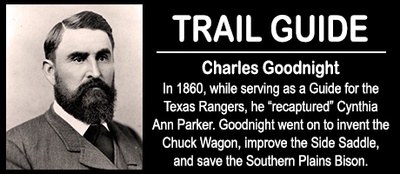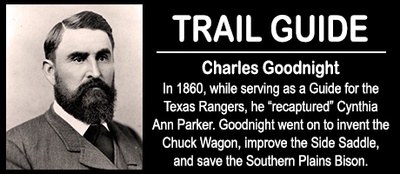 trāl-gīd - noun
A person who helps determine the direction of the posse.
Trail Guide Benefits:
All Scout Benefits +
20% Discount on RV Texas Y'all Merchandise in our Teespring Store (instead of 15%)
Monthly Postcard From Our Travels
Behind the Scenes Content
Opportunity to Participate in Polls About Future Content
About RV Texas Y'all
Howdy Y'all and Welcome! We're Tom & Stacie of RV Texas Y'all. Thanks for visiting with us here!

We launched our website, RVTexasYall.com, back in 2013 as a resource for RVers and a Texas Travel Guide. Over the years, our website has evolved and grown, we started a Facebook page, joined Twitter, Instagram and Pinterest, and launched our YouTube Channel. Along the way, we discovered something completely unexpected... an amazing community of positive, helpful and friendly folks who have joined us on this incredible journey!  To further develop this community, we started a Facebook Group, "The RV Texas Y'all Community".

Why Patreon?
The comments we receive on YouTube, Instagram, Twitter and Facebook are amazing and we always look forward to hearing from everyone through those channels. But it has become more difficult for us to make a personal connection with folks through those networks. Since Patreon is, by nature, a smaller community, we hope to get to know folks here on a more personal level. We'll also be able to share some additional information here that we don't feel comfortable sharing more publicly.

Also, over time it has become more difficult for the folks who follow us on the other social networks to see our content. Tweets have a short lifespan, Instagram photos don't include links, and Facebook algorithms are constantly changing as they try to guess what we are all interested in seeing. If you choose to follow us here on Patreon, you WILL see our posts. No need to worry about what you're missing.

We Invite You to Join Our Posse!

Posse
pos-se - noun
A group of people who share a common characteristic, purpose, interest or goal.

We hope you'll consider joining the RV Texas Y'all Posse here on Patreon! We've created a few levels of membership that we think you might be interested in. Every level includes access to exclusive Posse stuff.  There is no obligation to join us here and you can leave the Posse any time you like. But we absolutely appreciate you taking the time to drop by for a visit! Thanks y'all!

Safe Travels and Happy Camping!
Tom & Stacie Langland
RV Texas Y'all


PS...
- Our original Posse Pioneers will receive special perks... check out our Goal for more information!
- So that we can send out your welcome packet as soon as possible, Patreon will charge your card when you join our Posse. After that, Patreon will charge your card at the beginning of each month.
- We've listed all of the Posse levels and their perks in the right sidebar so you can pick the one that's right for you.
- If you travel as a couple, please list both of your first names when signing up.

"The Father of Texas", Stephen F Austin, brought his original group of pioneers (The Old 300) to Texas back in the 1820s. They came in search of life experiences and built community.

We're calling our charter 300 members our "Posse Pioneers"! Together we will share more content and build a stronger community. With the help of our Posse Pioneers, we'll be able to visit more interesting and unique places along our travels... museums, historical sites, breweries, local BBQ joints, festivals, quirky roadside attractions, the world's biggest ball of twine... We want to experience all that life has to offer and share it with you!

Our Posse Pioneers will receive a Limited Edition Posse Pioneer Sticker (in place of the regular Posse Sticker). Pioneers will also have an opportunity to purchase a Limited Edition Exclusive Posse Pioneer T-Shirt.

Thank you for being a part of the adventure! We look forward to what's ahead!

Tom & Stacie

1 of 1
By becoming a patron, you'll instantly unlock access to 274 exclusive posts
By becoming a patron, you'll instantly unlock access to 274 exclusive posts
Recent posts by RV Texas Y'all
How it works
Get started in 2 minutes