RadicalBlackJoi
is creating Black Art, Life & Culture via safe spaces of engagement
Select a membership level
Swiper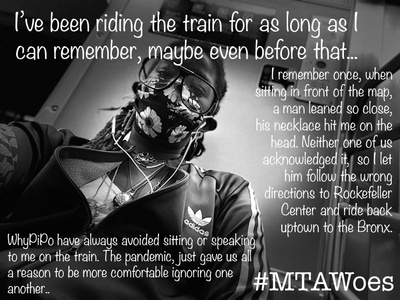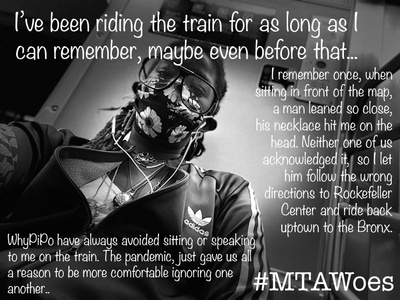 Yo, good looks on the swipe!

As a native New Yorker, I have always depended on the MTA to get most places in the city. At the lower points in my life, I depended on the MTA as a safe-ish place to nap between full time jobs. (#TrueStory). I think many New Yorkers would agree that some days that a swipe from a stranger saves a life. Also as a busker, that swipe from a stranger, often helped me be able to  eat for the next few days or pay a bill. 

This tier is for the homies, fellow artists that wanna support however they can,. At the very least, they could swipe me on the train if I needed it. Picture your patronage on this level as what gets me to where I'm going. Every swipe helps me arrive at the next stop on this artistic journey. 
SOTYL
Shout Out To Your Life is my mantra, and has been for about a decade. As often as I can, I share some version of this in a song with audiences to remember to always remember to celebrate and acknowledge the goals we achieve but also the work we steadily do to achieve it. Folks on this tier are just that, a constant reminder that the work is worth it. That every little step contributes to the larger ones. 

Everyone on this tier gets access to exclusive post content, added to the email newsletter, a copy of my 1st book B.L.A.H. Vol 1, AND a discount code for my next book, Hodgepodge,   when it becomes available for pre-order on my site.
A Baconeggandcheese
Classic NYC breakfast is a Baconeggandcheese. This tier represents and honors my dad, who taught me that  love can be as simple as someone asking "did you eat today?". My dad has always supported the vision that leads me through life. Also, food is one of my love languages. As a chef, when I create a meal, I think about how we consume food with all of our senses. How we pass down and share our personal histories with others. The proof of of. a people can always be found in the food. 
Patrons at this tier are providing loving sustenance for continued healthy growth. Patrons like this allow me to get prints made, buy supplies, and pay fees associated with submissions and maintaining a website. (www.thegodis.art)
Includes everything from other tiers as well as
- early access to all CBQK broadcasts a shout out on all video content produced on CBQK shows & a hand written thank you note from me.  
About RadicalBlackJoi
Greetings!!!

I'm Joi, I've never been great at talking about myself, so this is progress... 

and i have been blessed to remember that all this life is a process...

I spend everyday hoping that art is still enough to sustain me. After 24 years of working for others, with little to no vacations ever taken, I took a leap of faith and went all in on myself. I filed my papers with the state and became a business officially. Now the same 8-15 hours i was giving to others is now put into the visual art, the handmade jewelry, production of shows & events, writing the books, hosting, curating, writing, teaching, & performing.

I'm also a single mom of two wonderful young adults who push, love, & support me more than I sometimes support myself. Over the last decade, being blessed to art around the world [while being employed full time & an active parent] I could only see this time as an opportunity to go all in and show them what we can build for ourselves. 
There are a few projects I am working on which are directly supported by your patronage. They are:
-podcasts showcasing and profiling  contemporary Black artists (#thptcst & #CBQK)
-"Weeksville Revisited" -a Black Arts festival & mural work being developed with Weeksville Heritage Center that aims to honor the legacy of Weeksville settlement creating soclal engagement & economic opportunities for Black artists & businesses that exist within the historial bounds of Weeksville.
-Joilia Childs Kitchen: culinary products & chef services, including infused food product line of butters, oils, teas and baked goods. 
-#TheJuneteenthProject: development of the largest living archival museum of Black life & culture. So far I've conducted over  almost 100 interviews, with many more scheduled to come.
-Joilery: custom jewelry & wearable art [made by hand with love] 
-raising my two revolutions [aged 12 & 14 atm] 
-B.L.A.H. Volumes 3 & 4: the next two books in my series of self-published writings. the goal is to get at least one more published this year, and every year for the rest of my life i aim to publish at least one per year. These next ones will be a combination of poetry, essays, and some of my photography & paintings. And possibly a cookbook as well. Equally contemplating recording them as audio books as well.. 
-Radical Black Joi Gallery: A physical gallery & event space of free Black expression & artlife. 
-TheGodIs Arts: All other spiritual inspirations & services (FYI I'm an ordained minister now..)
-The Notorious RBJ Gallery: A physical art space built around, for, & by Black/Brown artists & community engagement. 
-ClapBack Queens: comedy & related merchandise
-"The Comedown Clarity" - much anticipated music/vocal EP dropping 2022



While this all seems like a lot, it's not. I'm learning that my ambitions, like my mental health and healing is a one day at a time type of process. Everyday being able and blessed to get up and lay one brick as perfect as possible. And as all things are related, all my actions are in service to my gifts for the greater good of the community. 

There's so much to my story, so much I am healing through this work. Thank you for helping me help myself. 

<3 & Art,
Joi
By becoming a patron, you'll instantly unlock access to 25 exclusive posts
By becoming a patron, you'll instantly unlock access to 25 exclusive posts
Recent posts by RadicalBlackJoi
How it works
Get started in 2 minutes