RareDoggu
is creating videogames and pixel art
Select a membership level
Wildling
You get my thanks and access to a lot of my content! 
I really appreciate your support!
You get:
-Discord server access.
-Polls, Art and private Demo builds!
-My very sincere thanks!
Includes Discord benefits
Imperial Guard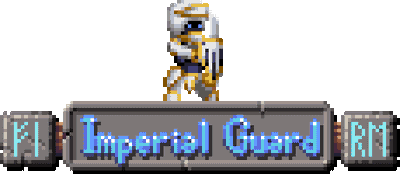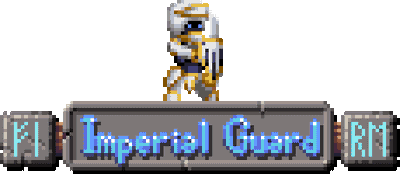 Thanks for supporting me on this endeavor!
I hope you will enjoy this!

You get:
-Wildling access.
-Betatesting and InDev builds.
-Access to Assets, Scripts and other Code stuff to use in your game!
-A copy of the game final version of Draken's Shrine! (If pledged for 4 months min.)
-My love. :3

Includes Discord benefits
Adventurer
Limited (9 of 10 remaining)
My beloved friend! I really really thank you for this opportunity.


You get:
-Wildling access.
-Imperial Guard access (including the final game).
-Pledge for 6 months and you will get your own NPC with an static portrait for dialogue and the sprite with Idle, Walk and Interact animations of your input in the game world! (new character or your own original existing character).
-My devotion! :o

Includes Discord benefits
About RareDoggu

Welcome to the Shrine!
Since earlier 2016, I began to work on my 
Newgrounds page
to publish my games. I have to say that I'm very happy how turned all out, yet, I found that having only that page was not really going to make people notice my work a lot.
So, I've been growing some followers on
Twitter
too, and I'm more active there publishing quick updates.
Now I'm more active so I've been working on some art pieces and games. But primarily I'm working on my main game:
Draken's Shrine
.
My main focus now (and the reason of this patreon page) is on This game:

Draken's Shrine: A metroidvania action platformer set in an epic fantasy world where a barbarian woman raised in the wild, pushed by her mother stories about her father decides to look for his final resting place. She will face unknown evils, the might of the empire and any kind of savage beast and outlaws only armed with her father's old sword and her willpower.

My intentions are having some financial stability, between my day job and this, to be able spend some more resources where my abilities fall short.
As for you, you will gain access to in development builds, and test builds, giving input and feedback through polls (and other media), and even the ability to have direct input in the game (via your own npcs, monsters, quests). Also outside the game itself you will have access to art rewards, other smaller projects/minigames and access to the upper city section in my
Discord
server. 
Diferent tiers of patron will give different access to the rewards.
I've dome some other works, like art and other short/web/demo games are posted on my
Newgrounds page
, also I will make a stand alone version of them available for download here and on 
GameJolt
and
Itch.io
. (If possible). Only one is big enough to get an honorable mention:
Legacy Raiser
(on hold)
:
An action sim game, inspired by the likes of ActRaiser, Black and White and Populous. The game is set on a diskworld forgotten and full of monsters and evil. Only the Lord (the player) and Angela (her assistant) can make humanity rise again and vanquish all evil.
A little help to get resources and training for eatch month so I can develop new skills and make my work easier.

What's in for you? Well I will make a little project trying to involve all of the patrons that supported me before the goal is reached (You will be able to have a character based on or created by you on the game).
2 of 2
Become a patron to
Connect via private message
Recent posts by RareDoggu
How it works
Get started in 2 minutes