Ragtagg
is creating Gaming Entertainment on YouTube
Select a membership level
SLIGHTLY TRIGGERED
Your anger is under control.
You are awesome for pledging. $1 is still $1 more than I had towards my content creating, and every little REALLY helps me, don't underestimate how much this actually does for me. 
TRIGGERED
$5 is a solid pledge that will not go un-noticed.  You must be in touch with your anger to pledge this amount.

VOLATILE ANGER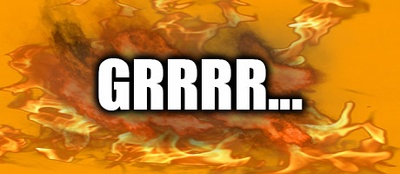 People better back the hell away from you when that temper flares up, otherwise someone's going to get hurt.
(Thank you BIG TIME!)

About
A'RIGHT GUYS IT'S RRRAGTAGG HERE!!!!
Welcome to my revamped Patreon page, and if you've never been on this website before, think of it as a chance to show your support by literally funding the time I pour into the channel. I had a "real job", but unfortunately, Myasthenia Gravis and Functional Neurological Disorder took away my ability to continue firefighting. There was discussion of relocation within my job, but the illnesses are so unpredictable that I'd be an unreliable employee. So now YouTube (and twitch) are the only means of income. My choice to continue using colorful language is a hazard in a politically correct era on the internet, so Patreon is the ideal way to keep the wheels of the angry content turning.
Why should I donate?
IF YOU USE AD BLOCKERS
 - YouTube generates income based on the adverts attached to the video. Blocked adverts = no cash
FREEDOM OF SPEECH
 -
I generally say what I want on YouTube, but better Patreon does, the more I feel able to articulate my thoughts without worrying about the dreaded demonetization. 
CONTENT FLEXIBILITY
- As things stand, certain types of content guarantee me views on YouTube. Branching out to other games is extremely difficult and having a Patreon softens the blow everytime I try out new things, as the majority of people seem to be there for the Overwatch content only.
TO KEEP THIS AS MY JOB
- Unless my channel takes a quantum leap, it remains a niche interest due to the nature of the content. The big companies who sponsor videos come my way less often, I'm not exactly landing opportunities from Blizzard..it's a turbulent way to make an income.
What will you give me?

I'll be honest with you, Patreon is a platform just to keep me doing what I do. I have tried to offer certain types of rewards in the past, and I think that it ultimately just takes away from the energy I have to put into YouTube.

I periodically post things on Patreon, and have updates that I don't think are suitable for the main channel or just little extra bits. Because these are sporadic, there will not be any holding them to ransom for a particular tier. Joining at $1 is no different to $50. Either way, thank you for reading this and have a great day.







EDIT: The daily video reward has now been tweaked due to the crippling nature of auto immune disease.

Now, this goal assures 3 solid videos a week, it contributes to half of the bills in the household, and keeps my wife off my back while I work.
1 of 3
By becoming a patron, you'll instantly unlock access to 95 exclusive posts
By becoming a patron, you'll instantly unlock access to 95 exclusive posts