Read Rothbard - Actual Anarchy - Last Nighters
is creating Podcasts
Select a membership level
Public Display of Affection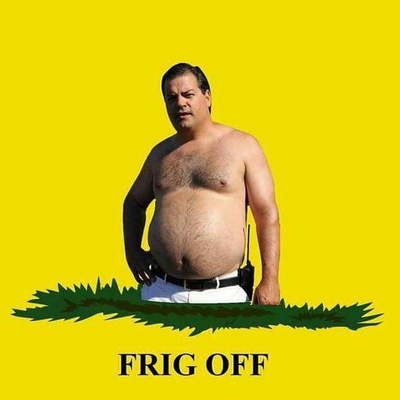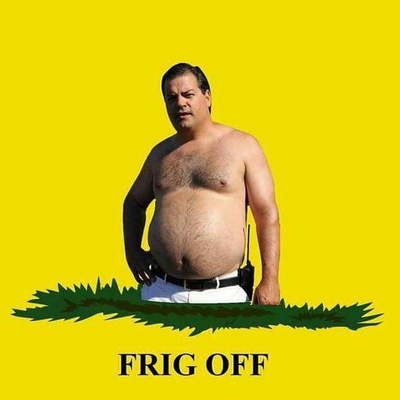 This is the new $1 tier that Robert argued for.  You'll get to feel good that you support what we are doing here and you might sneak in a few bonus posts and access to special offers that we create from time to time.
Join our Cadre and Get Early Access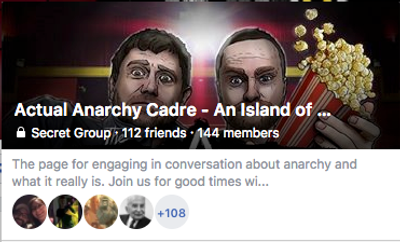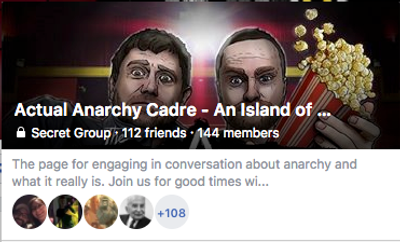 Unlock exclusive content and join my community of patrons. Thank you!
Behind The Scenes
Get a patron-only perspective on the show.
Behind-the-scenes videos of the entire show recording
You get the pre-show banter + the Kathleen Turner Overdrive
Plus all previous rewards
About Read Rothbard - Actual Anarchy - Last Nighters
The Actual Anarchy Podcast is all about Maximum Freedom.
Robert and I analyze popular movies from a Rothbardian/Anarcho-Capitalist perspective.  If it's voluntary, we're cool with it. If it's not, then it violated the Non-Aggression Principle and Property Rights - the core tenants of Libertarian Theory - and hence - human freedom.
We use movies as a starting point for people who may not be familiar with this way of thinking. Discussion of the plot and decisions that characters make in relation to morality and violations of the non-aggression principle are our bread and butter.
We also will highlight and discuss any themes or lessons from Austrian Economics that we can glean from the film.
The point is to show what anarchy actually is with instances that are presented in film.
We publish new episodes on Sunday just in time for your Monday commute, and occasionally will do specials surrounding holidays or events (elections/Olympics).
ABOUT
Actual Anarchy, an anarchy unlike what the average idiot thinks it would be. Anarchy means no rulers, not no rules. The non-aggression principle and a respect of property rights are what makes it go.
We host a podcast where we take pop culture movies and showcase moments or scenes or themes throughout that are literally actual examples of anarchy.
Any place, around the world, there are always examples of Actual Anarchy all about you. Sometimes you just have to sit back and take a look. It's easy once they've been pointed out a few times.
Actual Anarchy is real-world examples of anarchy in action.
Movies, Shows, Books, News, etc… we host all sorts of content on the site from a bevy of writers enthusiastic for one goal:
human freedom
Read Rothbard – Become an Actual Anarchist
PRESENTED BY
Read Rothbard is comprised of a small group of voluntaryists who are fans of Murray N. Rothbard. We curate content at 
www.ActualAnarchy.com
and on the
www.ReadRothbard.com
site including books, lectures, articles, speeches, and we make a weekly podcast based on his free-market approach to economics. Our focus is on education and how advancement in technology improves the living standards of the average person.
SOCIAL MEDIA
Websites:  
www.ActualAnarchy.com
& 
www.ReadRothbard.com
&
www.lastnighters.com
Apple Podcasts:  
Apple Podcasts Listing
Google Play Music:  
Google Play Listing
Facebook:  
www.facebook.com/ActualAnarchy
& 
www.facebook.com/readrothbardclub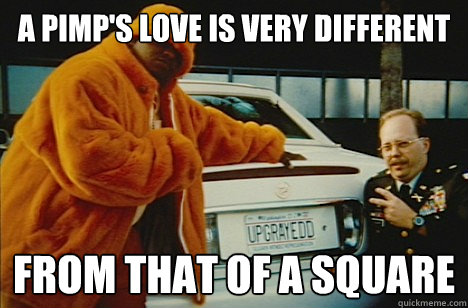 We just upgrayyedd-ed to a Broadcaster plan for a double-dose of the pimpin' ( and additional storage space and unlimited bandwidth) on the show.  We were running low on space and we now have plenty of room to grow AND to share our new and improved audio!  

We are on mic number 5! (A dynamic mic this time).  The studio has been updated with sound conditioning panels, noise dampening curtains, and new methods of recording and editing are being implemented.  Also, with the additional storage space, we will be able to increase the bit rate of the audio files to showcase the new audio improvements.

Reaching $50 per month will help us cover this cost!
1 of 1
By becoming a patron, you'll instantly unlock access to 319 exclusive posts
By becoming a patron, you'll instantly unlock access to 319 exclusive posts
Recent posts by Read Rothbard - Actual Anarchy - Last Nighters
How it works
Get started in 2 minutes